The Delaware Valley Industrial Resource Center, one of the nation's leading economic development corporations, has appointed Barry Miller as CEO.
Additional staffing changes include a new title for the former CEO, several promotions and new hires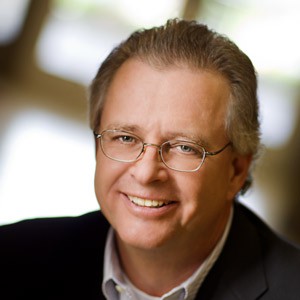 PHILADELPHIA – The Delaware Valley Industrial Resource Center (DVIRC), one of the nation's leading economic development corporations assisting U.S. manufacturing firms, has announced the appointment of Barry Miller as President and Chief Executive Officer. Miller, who previously served as the President and Chief Operating Officer, will succeed Joseph Houldin, who will transition to the position of Founder, Director of National Manufacturing Initiatives.
As President and CEO of the DVIRC, Miller will oversee the United States and Pennsylvania Government's performance-based contracts to support small- and mid-sized manufacturers, as well as the DVIRC's three fee-for-service business practices—consulting services, executive group memberships, and training and educational programs.
"Barry is going to take the DVIRC to the next level in meeting the advanced manufacturing technology and business strategy needs of the 21st century American manufacturer," said Houldin. "I couldn't be more confident in his ability to lead and grow the DVIRC."
Miller joined the DVIRC in 1989 and has 35 years of executive-level experience including involvement in corporate finance, manufacturing control systems, and operations management. He has had a hand in the development of innovative solutions and programs based on the dynamics of the market for manufacturers in the region with a consistent focus on delivering services that provide high value-added results. Prior to joining the DVIRC, Miller spent 14 years with Baldwin Manufacturing Company, a division of Masco Corporation, a Fortune 500 company, where he held a variety of positions from finance to VP of Operations. He is an alumnus of Syracuse University.
"After nearly three decades with the DVIRC, I look forward to this new position and the opportunity to continue pursuing the company's vision of seeing our region become an internationally recognized leader in manufacturing competitiveness," said Miller. "Joe blazed a path of passionate intention that has grown our organization to a strong industry leader. I intend to use my knowledge and experience to further that precedent of excellence."
In addition to the appointment of a new CEO, the DVIRC has promoted several of its key employees to new positions. Mark Basla has been named Chief Marketing Officer after previously serving as Vice President of Marketing and Business Development. Jeff Gossner and Bill Lauer will serve as Vice Presidents of Business Development, and Rob Crossett has been promoted to Vice President of New Business Development. All three individuals previously held the title of Director in their respective business development roles. New hires to the DVIRC team include Lonni Gajer, Marketing Manager, and Hal Goodwin, Manager, New Business Development.
About DVIRC
DVIRC is a regional economic development organization with a public purpose—to support the profitable growth of small and mid-sized U.S. manufacturers. Our vision is to have the region's manufacturing companies recognized as among the most advanced and innovative manufacturing companies in the world.

We support manufacturers through three practice areas: customized consulting, training and education, and executive network groups. Our clients are independently surveyed to assess our performance and value-added impact. Since 1988 we have served more than 2,000 manufacturers and generated over $2Billion in client impact.
DVIRC is an affiliate of the National Institute of Standards and Technology (NIST) Manufacturing Extension Partnership (MEP), and the Pennsylvania Department of Community and Economic Development, with access to a broad range of regional, national, and international resources.
For more information visit our website at www.dvirc.org.