pei tel is having individual work steps in the production of charging cradles for handheld radio devices performed by BWB GmbH.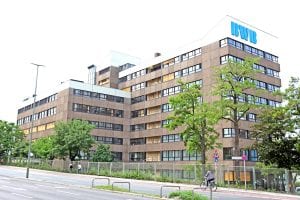 Assembly and picking: pei tel Communications GmbH, based in the city of Teltow (near Berlin), is having individual work steps in the production of charging cradles for handheld radio devices performed by Berliner Werkstätten für Menschen mit Behinderung GmbH (BWB), an organization dedicated to helping disabled persons through work opportunities. There is also a cooperative relationship for the production of the CEECOACH communication system for partner company peiker CEE.
"Not every task in production has to be performed by the company's own employees. As a socially committed and involved company, we were pleased to outsource individual work steps to give disabled persons a chance for integration into working life," explains Thomas Martin, Managing Director of pei tel Communications GmbH. There are currently ten employees at BWB who are working on assembly and picking for the LHM850 charging cradle and the CEECOACH communication system.
BWB is the largest institution of its kind in the German capital. It has 12 locations and about 2,000 employees in all, some 1,600 of them with disabilities and 400 without. The cooperative relationship with pei tel started last year. The first joint project taken on by BWB was the partial assembly of the LHM850 charging cradle. This device makes it possible to charge Motorola handheld radio devices of type MTP850 FuG and MTP850 S in a vehicle.
After that, the contract was expanded to include work for CEECOACH, a communication system that let groups communicate with each other via Bluetooth. In addition to assembly and picking, plans also call for BWB to produce four plastic parts for CEECOACH at its in-house injection molding facility in the future. Quality management procedures and practices pursuant to ISO DIN EN 9001:2008 and ongoing dialogue with pei tel will ensure consistently high product quality.
Ulrich Hasenauer, plant manager at BWB, is very happy with the cooperative relationship. "Our employees were able to identify with the products right away," he says. Another factor that helped with this was the fact that Andy Holzer, a blind mountain climber, climbed Mount Everest with CEECOACH this past spring. "The fact that a product we are involved in manufacturing made it possible for a person with a disability to climb the highest mountain in the world was just great for us to see," Hasenauer says. Holzer used CEECOACH to be able to communicate with his companions on Mount Everest.
For more information on pei tel, please visit www.peitel.de.
For more information on BWB, please visit www.bwb-gmbh.de.
About pei tel Communications GmbH:
pei tel, a member of the peiker group, stands for professional equipment for perfect voice transmission. The company, which is based in Teltow (near Berlin), specializes in developing and producing high-quality communication solutions and radio accessories. Its extensive product range encompasses various types of microphones, handsets, speakers, voice units, and microphone speakers along with additional headsets.
pei tel also develops vehicle and system solutions that bring voice and data communication technologies together at the highest level. These include the PTCarPhone – a professional car phone with first-class acoustic properties, an excellent hands-free function, and flexible telematics performance features.
pei tel's customers include bodies with safety-related responsibilities (police, fire departments, other government agencies), control centers, industrial firms, and companies from the public transit, sound transmission, traffic and conference technology sectors.
pei tel holds ISO 9001 certification and develops all products in Germany, emphasizing compliance with technology and quality standards in the process.