Placing appropriate signs in danger areas is a way to keep employees safe.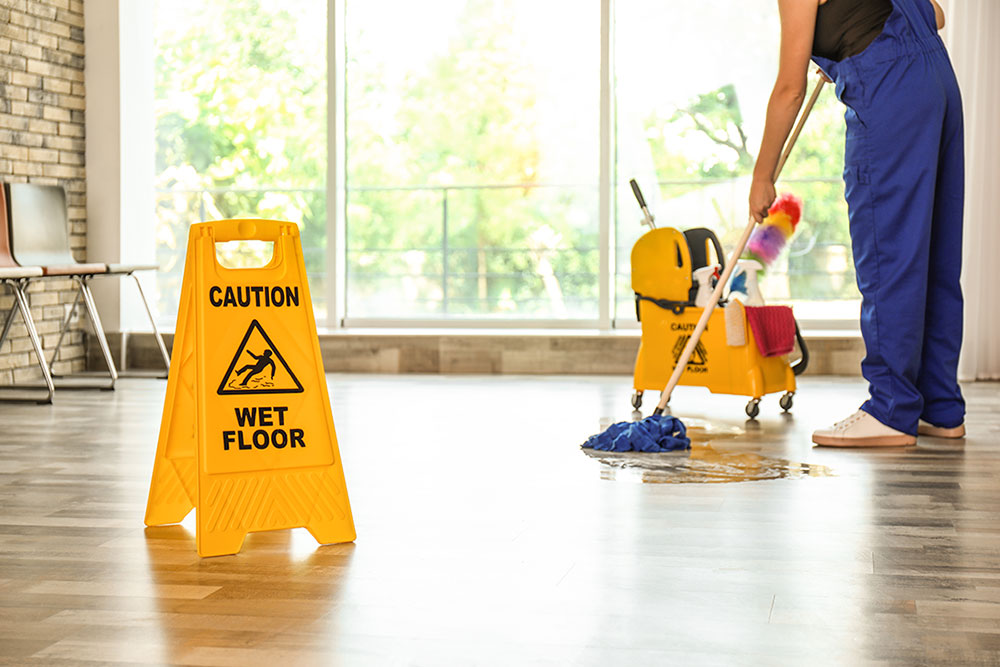 Any workplace can be a very dangerous area. It doesn't matter what kind of work is being performed, there are dangers everywhere. In order for employees and visitors to remain safe, everyone present in an area must be knowledgeable about the potentials of risk in their environment. Placing the appropriate signs in the corresponding danger zones is just one way that a business can take care of their employees to keep them safe, knowledgeable, and protected.
If you are the owner, manager, or executive officer for a company, there are four different kinds of industrial signs that you should post for your business. All basic industrial signs fall into these categories:
1. Safety
Safety signs are posted to alert people to danger and to warn them of hazards and potential problems. They may come in the color green to further their significance. Some safety signs may mark exits or entrances. They can notify a person about first aid kits and places, as well as the locations of safety showers.
Safety signs can also work to guide employees in regard to pertinent environmental protection. For instance, a safety sign may indicate that hard hats are needed, or hearing protection is required. This is especially helpful in a construction site. For those employees or visitors who are visually impaired, ADA braille signs are also available. These signs can help when following directions to an office or a fire escape. Many signs also come with pictures or graphics so that there is no language barrier preventing employees or visitors from understanding what the sign signifies. When someone sees these signs, it basically means something can be hurtful or dangerous.
2. Fire and Prohibition
Signs to indicate anything to do with fire or prohibition are usually posted in red. These indicate where the fire extinguisher is located and where to find emergency telephone numbers. They also mark the spots where fire hoses can be found, as well as any ladders. It is important that these signs be posted in plain view and not be hindered by anything blocking them.
Prohibition signs are also in red. They mark emergency shut off devices for immediate action, and help for identification of business factions. Such signs indicate 'no smoking' and 'no entry allowed.' Prohibition signs basically tell the employee not to do something.
3. Mandatory
Mandatory signs are usually in blue. They express the need for something to be obeyed. They prepare the employee for any rules or regulations that need to be followed. Mandatory signs may suggest the rules for the playground, 'must wear steel toed shoes,' or directions for working a particular machine. They can refer to instructions regarding to fines that can incur or designated smoking areas. These signs tell the employee what they must do.
4. Caution
Caution signs can be found almost anywhere. They are generally yellow and black, and they identify the risks of harmful activity. Caution signs can indicate 'slippery when wet' floors. They warn of high voltage areas and dangerous spaces. They identify chemical hazards and risks of collisions. Generally, caution signs tell people what can hurt them if they are not careful.
Importance of signs and their notifications
Industrial signs stay in compliance of the three rules of safety. They should be posted whenever there is direct danger, a warning, or caution:
Direct danger has the highest stage of risk. This can cause serious injuries or possibly death. These signs are white with red lettering.
Warning signs are posted when the danger is not as imminent, but can still cause bodily harm. These signs may be orange with black lettering.
Caution signs are usually yellow with black lettering. They are used to indicate a possible concern for the health of anyone present. They are used to promote safety.
Requirements
OSHA rules and regulations dictate that all industrial signs should be printed with braille characters and high contrast colors for easier reading. This is to comply with the American Disabilities Act (ADA). Improving the access for employees who are disabled or visually impaired helps them to stay safe and keeps them from mishappened steps in times of an emergency.
Conclusion
Safety is very important in the workplace. It is vital to then post the appropriate signs to keep your employees free from risk for themselves and for others. By learning what kind of signs are needed, and where they should be posted, everyone can do their part to keep their working environment safe and sound.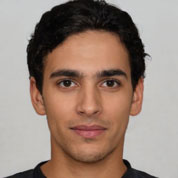 Clyde Marshall has been writing topics about e-commerce, web development, and blogging since he was twenty years old. Now at twenty-seven, Clyde has thousands of loyal readers who regularly waits for articles and videos on his blog.