A look at the wide selection of Forklift models available from all the major manufacturers.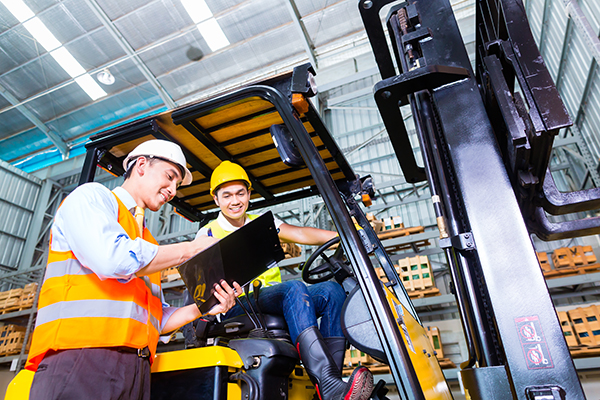 Forklifts are a significant investment in any warehouse or production facility. They increase efficiency, improve safety, and reduce the amount of time it takes to complete tasks. When it comes to this equipment, Toronto is an excellent place to find what you're looking for. This is because there are various dealerships and online sellers in the area offering a wide selection of models from all the major manufacturers.
With excellent options offered by companies, such as the Modern Forklift Toronto, it can be challenging to decide which forklift will best suit your needs. Fortunately, the listed factors below may help guide your decision before buying one.
1. Forklift Purchase And Replacement Costs
The first thing to consider in a forklift is its cost of purchase and replacement. You need to know how much it'll cost you in total so you won't spend more money than needed. It's because the standard forklift itself can start from USD$20,000, which will increase when the battery and charger are included.
However, an important thing to note here is that many companies offer financing options for their equipment purchases. This allows them to help spread out costs over some time for those interested in buying and investing in the equipment.
On the other hand, although there are tips on forklift maintenance on a budget, it's essential to know that you may spend a lot on them in case of replacements. This is because a forklift's availability of parts can increase one's expenses. Some may also have breakdowns more often than others.
2. Common Problems With Forklifts Use
Another thing to consider when purchasing a forklift is the common problems related to its use. Some concerns are the following:
Does the forklift have a long enough operating range?
How is it designed to move bulky materials?
Is the sightline or its ability to see what's ahead of you clear enough for safe operation?
3. Purchase Or Rent
Although you might be already in the purchase stage of a forklift sales funnel, you might still consider renting a forklift. The primary reasons lie in cost considerations.
As mentioned, forklifts can cost a lot. Forklifts can be rented for as low as USD$140 per day, with the more expensive models costing upwards of USD$2000 per day. If you rent and calculate it by the number of days you need one, the cost may end up on par or even less than what you would've paid if you bought one outright.
4. The Different Types Of Forklifts And Their Purpose
Depending on who you'll ask, the kinds of forklifts vary. However, they can also be grouped if they're electric, diesel-electric hybrid, or run by natural gas. Depending on your needs, one may fit better than others.
In general terms, here are the characteristics of the different types of forklifts:
Electric forklifts have a limited range but can be charged up to use for long periods. They're also the quietest and safest. They're best used for indoor work and they're the most affordable, too.
Diesel-electric hybrid forklifts have a more extended range than electric ones. Still, their power source is limited to diesel fuel. They're also louder than electric models. Due to these characteristics, they're best for outdoor use.
If you run your equipment 24 hours per day, natural gas forklifts are great. They offer high levels of efficiency with low fuel costs due to their long-range and quick refueling times, but they're not as strong as other models. They're also best used for indoor work.
5. Training Required For Forklift Operators
Although some might say that this shouldn't be the primary consideration when purchasing a forklift, knowing the depth of training for the forklift operator is a must for budgeting and safety purposes.
Thus, before using a forklift, sufficient training must be planned and secured for operators. It would also help to have an emergency response plan to quickly react when a situation calls for it, like fire or other dangerous conditions.
6. Aftersales Service Of The Dealer
Whatever product or service is purchased, aftersales service is an essential factor when buying, particularly forklifts. Though it can vary depending on the dealer, forklift dealers often provide this type of service. Their terms are usually laid out in the purchase contract, so be sure to read up on what you're signing before deciding if that's the dealer for you.
Aftersales service can also come in warranties, which guarantees that any factory defects or malfunctions will be fixed by the manufacturer under certain conditions and within a specific time frame. Forklifts generally have a pretty long warranty period, so this shouldn't deter your decision to purchase one from the right dealer.
Conclusion
There are many factors to consider before purchasing a forklift. Hence, take the time to explore your options and find what works best for you and your company's needs. Hopefully, the tips given above helped shed some light on what to look out for when making such an important decision.
Alexander Herriford is an industrial company manager. He has been in the industry for over two decades and shares his expertise in operations through guest posting. He also conducts free webinars once in a while. Alexander spends his free time mentoring his children martial arts and painting.