Here's why it matters 2 years after the start of the COVID pandemic.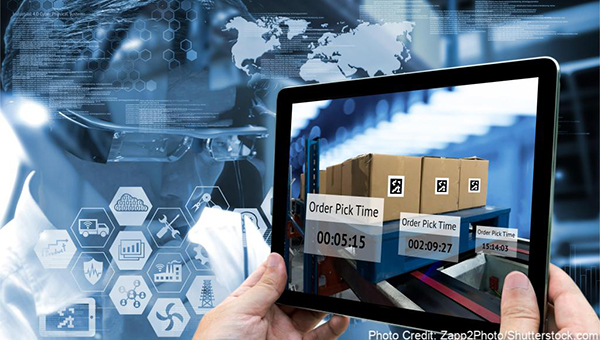 By Andrew Amann
The past year tested the supply chain agility of many industries, but none more than manufacturers, whose success relies on shipping and delivery. Unfortunately, many companies with antiquated or legacy supply chain systems lack the visibility and automation needed to handle bottlenecks. The problem is especially aggravated at businesses impacted by the lingering effects of the pandemic and a relentless shift in consumer demands for timely delivery, which has been recently exacerbated at the source for manufacturers whose goods are delayed due to global shipping congestion and port gridlock. Ultimately, this complex scenario is causing a paradigm shift for the industry overall as it navigates these challenges heading into 2022.
Let's discuss how manufacturers can optimize digital transformation, app development, and AI to alleviate bottlenecks and create efficiency lines for products and workforces in 2022 and beyond by examining what other innovative industry sectors have done and how manufacturers can apply these tactics to drive supply chain agility.
Manufacturers' Supply Chain Challenges Continued In 2021
The influence of COVID-19 on the global supply chain continues even as the pandemic slowly wanes. In fact, a glance at the Fred Graph of supply chain indices shows delivery times remain at historical highs while still increasing. Additionally, a recent U.S. Census Small Business Pulse survey notes 36% of respondents report significant delays with domestic suppliers. These delays are largely happening within the manufacturing, construction, and trade business sectors.
At the same time, the pandemic also caused a shift in the behavior of the American consumer. Prevented from shopping at brick and mortar stores, customers leveraged online retailers like never before. This shift to digital retailers now includes essential purchases like groceries and over-the-counter medicines. In fact, a recent study from McKinsey showed an increase of 40% in customers purchasing those product categories online. Across all categories, the boost ranges from 15 to 30%.
The study also found that product availability is an important factor driving consumer shopping habits. Customers want the convenience of knowing an item is in stock at a retailer, and will look elsewhere if that's not the case. This scenario highlights the paradigm shift currently transforming the business world. It increases the importance of greater visibility and automation throughout the manufacturing supply chain at both the B2B and trickles down to B2C levels.
Leveraging a Mobile App to Increase Supply Chain Visibility
Increasing supply chain visibility by making it easier to track shipments and improve communications becomes critical in this current environment. For this scenario, developing a mobile app provides companies with important functionality to optimize their supply chain operations.
One example I can share from personal experience was a GPS trucking navigation app.
The complexity of driving a truck used for shipping requires multiple devices, including a dispatcher, Qualcomm, and time tracker, and requires several manual processes for the driver to track when not driving. With the goal of optimizing their delivery process, our client wanted an app that automated repetitive tasks while streamlining internal truck operations.
The trucking navigation app we built effectively replaced the multiple devices within the truck with a single tablet providing an enhanced level of functionality. A major app feature involves GPS-enabled route building, with simplified planning of gas and rest stops. The app also tracks weather, traffic, and trailer temperature, helping improve driver efficiency. Additionally, the app features macros to automate a variety of repetitive tasks, including creating notifications and alerts for dispatchers.
Mobile apps aren't just valuable for tracking transportation. For example, our team patented a bluetooth tracking system to track parts in a warehouse and let management know where they were from anywhere in the world. Location tags on specific facility parts transmitted various identifiers to wireless beacons and a monitoring server. With the ability to track and store beacon, tag, and part identifiers, workers could then use their mobile devices to monitor parts and request on-demand work orders. Solutions like this can improve how equipment is maintained and increase overall communication throughout the supply chain.
Manufacturers looking for greater supply chain agility can leverage mobile apps to integrate disparate solutions, streamline operations, and automate tasks. Ultimately, the app greatly improved operational efficiency for the company through better routing, more effective communication, and the smarter use of a trucker's valuable time.
Using AI to Streamline Supply Chain Operations
In addition to helping transform business functions in other industry sectors, AI plays a critical role in optimizing supply chain operations, especially for manufacturers. In fact, supply chain management is the second most common business use for AI behind cybersecurity. As a case study scenario, we recently built a mobile app powered by AI to manage delivery routes for thousands of drivers across the U.S.
The app specifically focuses on "last mile delivery," considered to be the most difficult and costly supply chain stage. Our client found it difficult to efficiently manage its growing team of drivers and subsequently higher costs of scale. They needed an effective solution to improve efficiencies while keeping their vendors and clients satisfied. Our app organizes the delivery process for drivers, including the proper order of packages in the delivery vehicle. It also helps drivers by determining efficient routing paths; taking into account real-time traffic and other considerations.
As a result, the company saw fewer missing packages, with improved service and efficiency across their entire supply chain. There are countless ways AI and machine learning can be used to better optimize supply chains.
Ultimately, the innovative use of technology serves as a critical problem-solver throughout the business world and manufacturers can apply the lessons learned and innovations created across numerous industries to their own supply chain improvements for 2022.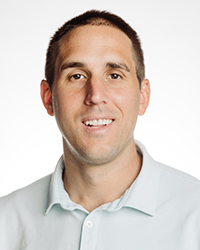 About the Author
Since co-founding NineTwoThree Digital Ventures in 2012, Andrew Amann has helped launch countless ventures for clients and emerging companies and turned his business into one of the fastest-growing private companies in America.
Amann is an experienced intrapreneur and entrepreneur. He is responsible for patents for three supply chain innovations and worked on nuclear submarine components. He has successfully launched eight startups, including the digital business card solution, Inigo App, acquired by Royaltie. Amann excels at bootstrapping startups without the involvement of venture capital.
Amann graduated from the University of Connecticut with a B.S. in Mechanical Engineering and took his MBA classes in the University of Strathclyde. He currently helps businesses grow with innovative web and mobile application development and serves as advisor to a number of internally-funded ventures including Altar and Vineteq.