Some steps to take to ensure you are financially secure in your retirement.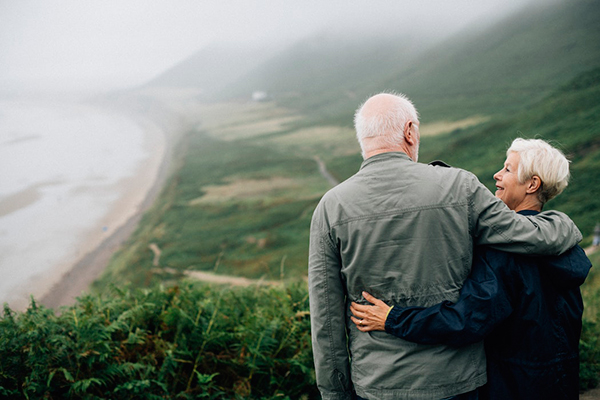 How do you picture your retirement? Are you looking forward to a more relaxed lifestyle? Would you like to be able to explore more of the world? With so much more time on your hands, there are going to be lots of opportunities for doing things with family and friends, but are you going to have to money to pay for such adventures? You don't want to be worrying about paying bills or living below the standard you're accustomed to. If you're going to be financially secure in your retirement, here are some steps you can take.
It's Never to Early to Start Saving
The earlier you start saving for retirement, the lower the amount you need to save. The ideal level to save at is around 10-15% of your gross income. This percentage can, however, come as quite a shock if you're just starting, so start small at approximately 5% of your gross income and bump it up 1 or 2% every year until you reach the target amount of 15%. You may be lucky enough to work for an employer who has a sponsored plan in place, such as 401(k), 403(b), or a simple IRA. If this is the case, you can reduce your savings a little.
Set Your Financial Goals
If retirement is still a few years away, you might think setting goals is a pointless exercise. You couldn't be further from the truth. Thinking about the lifestyle you'd like to have is essential. Think of the different scenarios and what you'd want to be doing. Do you plan to keep working for as long as you possibly can, or would you prefer to spend your retirement traveling? If you've got an idea of what you want to do, it'll help you plan properly and appreciate how much you need to be saving in order to reach those goals.
Cut Your Expenses
It's always a good idea to examine your spending and make savings where necessary. Start by making a list of all your expenses, keeping receipts, bills, and bank statements. Doing so will give you an honest picture of your expenditure and allow you to see where savings can be made. What's more, cutting your expenditure will mean your savings plan won't be so painful!
There are many ways you can save money, for example, taking lunch to work rather than eating out, and only treating yourself to coffee once a week rather than every day. It's also possible to save money on utility bills, phone bills, and repaying your debts.
Many people think about using retirement to pay off debt, but this isn't a wise move to make as the interest being charged on your debt is only adding to your regular expenditure.
Have an Emergency Fund
It makes sense to plan for the unexpected and keep money aside so you can cover any unexpected expenses. A good rule of thumb is to have three to six months of expenses for unforeseen events. These could include medical expenses or losing a job. If you have an emergency fund you can tap into, it means you won't need to access your long-term investments or take out a loan that charges high interest.
Make Wise Investments
If you want to make some investments, the best way to go about it is to get some professional advice. A reputable financial planner will be able to provide you with suitable options. The options can include stocks and bonds, exchange-traded funds, mutual funds, real estate, gold, and silver. When it comes to investments, it's wise not to put all your eggs in one basket and to diversify your portfolio as much as necessary.
Include Life Insurance
If you've got a family, having life insurance is just as important as having a retirement savings plan. The plan should be enough to cover at least ten years of income as well as pay off debt and maybe even include money to cover the cost of college. Being able to provide for your family should something happen to you will put your own and your partner's mind at rest.
One last tip is to choose when you take your social security. It's possible to take it any time between the ages of 62 and 70. If you can wait until you reach 70, you'll receive as much as one third more than if you'd taken it aged 66. Of course, there are many personal factors that can influence when you take it. If you can, you'll benefit from waiting as long as possible.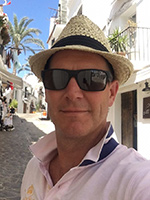 Dan Cormac knows how to make his money go further. A freelance financial journalist, Dan is passionate about personal finance. Whether you hope to escape the chains of debt, to save for a house, or to retire within a decade, Dan explores the most effective ways you can achieve your financial goals.