Global Knowledge Solutions is ISIE's subsidiary and the holding company for Techstreet and other future innovative products & services.
NEW YORK – The International Society of Interdisciplinary Engineers (ISIE), a for-profit subsidiary of the American Society of Mechanical Engineers (ASME), has formed a new subsidiary, Global Knowledge Solutions LLC, as the holding company for the recent Techstreet acquisition and future acquisitions in support of delivering new innovative products, services, and technologies to the engineering community. ISIE acquired Techstreet, one of the fastest growing distributors of technical standards and a technology hub for engineers, from Clarivate Plc (NYSE: CCC) in November 2020.
"We've built the structure and assembled a strong team of business leaders to continue the expansion of Global Knowledge Solutions, opening the doors for new strategic partnerships and acquisitions beyond Techstreet," says ASME Chief Strategy Officer Michael W. Johnson, who also serves as president of ISIE and board chair of Global Knowledge Solutions. "We welcome conversations with others interested in serving the needs of the global engineering community."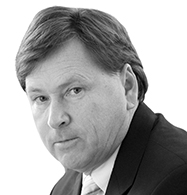 ISIE has named Michael Klinger to lead Global Knowledge Solutions as its chief executive officer and a member of its board of directors. Klinger has extensive financial operations and management experience in a variety of industries, including 20 years in the entertainment industry. He was an integral part of the leadership transition team in the merger of Polygram Records and Universal Music U.S. to create the world's largest entertainment group. Later, he joined Entertainment Distribution Co. LLC as executive vice president, CFO, and treasurer when it purchased various global operations from Universal Music. Most recently, he was a principal of Philips, Andrews and Associates, providing consulting services and guidance to entrepreneurs. Klinger received a bachelor's degree in accounting from Indiana University in Bloomington, Ind., and a master's degree in project management from Ivy Tech Community College in Indianapolis. He is a certified public accountant.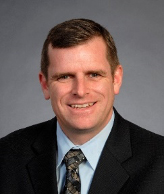 Todd Fegan has been named president of Techstreet LLC. Fegan has more than 25 years of experience in the information industry and has been vice president and general manager of Techstreet under its previous ownership. Under his leadership, the company has more than tripled in size and diversified its portfolio of subscription offerings. He holds a Bachelor of Science degree in electrical engineering from Kettering University in Flint, Mich., and a Master of Business Administration degree from Eastern Michigan University in Ypsilanti, Mich.
He is a member of the Global Knowledge Solutions executive management committee, reporting to Klinger.
About ASME
ASME helps the global engineering community develop solutions to real world challenges. Founded in 1880 as the American Society of Mechanical Engineers, ASME is a not-for-profit professional organization that enables collaboration, knowledge sharing and skill development across all engineering disciplines, while promoting the vital role of the engineer in society. ASME codes and standards, publications, conferences, continuing education, and professional development programs provide a foundation for advancing technical knowledge and a safer world. ASME recently formed the International Society of Interdisciplinary Engineers (ISIE) LLC, a new for-profit subsidiary to house business ventures that will bring new and innovative products, services, and technologies to the engineering community. For more information, visit www.asme.org.



@ASMEdotorg
Media Contact:
Monica Shovlin
MCShovlin Communications LLC (for ASME)
monica@mcshovlin.com
+1-541-554-3796