Bostik is out to increase its share of the global thermobonding and durable goods market after the expansion of its specialty hot melt offer.
Colombes, France
Bostik, the global adhesive leader in the construction, consumer and industrial markets is aiming to increase its share of the global thermobonding and durable goods market following the expansion of its specialty hot melts product offering.
Following the completion of the acquisition of Prochimir and Fixatti, Bostik is redefining high performance technical hot melts by launching its new offering including pellet, powder, web and film adhesives. With vertically-integrated resin formulation abilities and a unique global supply chain, the organization believes it can play a leading role in the industry.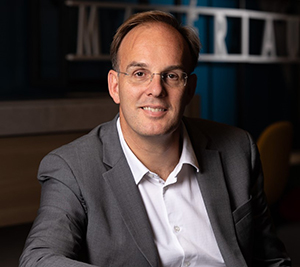 Guillaume Desurmont, SVP Bostik, Head of the Durable Goods Global Business Unit, said: "As today's global society evolves, placing more emphasis on sustainability and supply chain resilience, our team of experts recognized the value being a one-stop-shop, specialty hot melt solution provider would bring to our customers.
"Our proud track record in providing customers with safe and sustainable solutions to address their adhesive problems will enable us to continue investing in the right resources and requirements to ensure we strengthen our position as the market leader in the Specialty Hot Melts space.
"We are confident the service we are offering across powders, pellets, webs and films is something the market is missing. We are committed to bringing customers the right thermobonding solution and supporting their innovation and reducing the environmental impact through our Specialty Hot Melts."
With the offering covering many applications in different fields, including automotive, building, transfer printing and textiles, Guillaume is confident Bostik's customers, as well as legacy customers from Prochimir and Fixatti, will reap the benefits.
He said: "Bostik, Prochimir and Fixatti have built up a loyal customer base around the world, and we are certain our full suite of offerings will continue to benefit them. The new range of web, film and powder adhesives is specifically adapted to each customer's need and designed to enable clean production practices.
"Following the acquisitions of Prochimir and Fixatti over the last two years, we are not only in a position to offer customers the best of what all three organizations have to offer, but also improve on the quality of product and service they receive. We employ some of the most talented people in the industry, and these acquisitions have not only enhanced that, but also helped us take a key early step on the road to achieving our target.
"We look forward to showcasing our products and offerings virtually and face-to-face, at exhibitions such as Techtextil North America later this year. But in the meantime, we will continue to focus our efforts in offering our loyal customers and friends here the same top quality service they are accustomed to while also offering them enhanced solutions to meet their evolving needs and provide them with new, innovative thermo-bonding solutions at a local, regional and global scale."
Bostik will be exhibiting from Booth #1221 at Techtextil North America in Raleigh, North Carolina, from August 23-25.
For more information on Bostik's Specialty Hot Melts offering, visit: bostik.com
About Bostik
For over 130 years, Bostik, an Arkema company, has been a leading global adhesive manufacturer specializing in innovative bonding and sealing solutions. Bostik collaborates and innovates to create smart adhesives that are safer, more flexible, efficient and responsive to the dynamic challenges of our environment.
With Prochimir, a technical film expert, and Fixatti, a high-performance powder adhesive expert, both now part of our group, we are able to collaborate and combine our chemistries to ultimately better serve customers' evolving needs and provide them with new, innovative thermo-bonding solutions at a global scale.
Media inquiries
Andy Groundwater
Head of PR, Fifth Ring
andy.groundwater@fifthring.com
+441224 628088
Anne Hallonet
Product Line & Marketing Manager, PMO Specialty Hot Melts, Bostik
anne.hallonet@bostik.com