CETCO has been selected as a distinguished presenter delegate at the 3rd International Congress on Planning for Closure 2020 virtual summit.
BETHLEHEM, PA – CETCO is pleased to announce that it has been selected as a distinguished presenter delegate at the 3rd International Congress on Planning for Closure of Mining Operations 2020, a virtual seminar based in Santiago, Chile and is scheduled from September 7-11, 2020. Drawing a worldwide audience including scientists, researchers, and authority figures active in the mining industry, the event will address the latest innovations in the lifecycle of mine closure planning, ranging from the exploration phase to post-closure.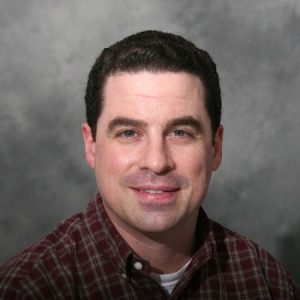 As part of the "Chemical Stability of Mine Wastes" segment, Michael Donovan, PhD, Global R&D Director for CETCO, was selected by the Technical Committee to present his paper, "Ion Exchange Resistant GCLs for Exposed Liners and Capping for Mine Closure", which evaluates a new class of polymer modified Geosynthetic Clay Liners (GCLs) and their performance in extreme conditions often found in mining applications. The presentation will be available on-demand beginning September 7, 2020 at 8:00 a.m. UTC-3/7:00 a.m. EDT.
The paper, co-authored by Dennis Wind and Barbara Gebka, assesses the new class of polymer modified GCLs and their ability to withstand extreme conditions, such as wet/dry cycling in the presence of calcium, as well as extremely low pH. Developed to resist the effect of ion exchange and provide low hydraulic conductivity against aggressive groundwater chemistries, the new class of polymer modified GCLs hopes to extend the design flexibility and reduced installation costs provided by GCLs in mining applications.
Donovan currently manages the global research and development of innovative building materials, environmental products, and construction drilling products for CETCO, a wholly owned subsidiary of Mineral Technologies Incorporated (MTI). Earning a bachelor's degree in Chemistry from St. Norbert College and a doctorate in Polymer Science and Engineering from the University of Southern Mississippi, Donovan has 11 issued patents and was the primary author of five peer reviewed journals. Prior to joining MTI, he was a Lead Scientist at SABIC Innovative Plastics (formerly General Electric Plastics).
With 59 academic research presentations lined up from 10 represented countries across the globe, CETCO earns the unique distinction of being only one of four USA-based industrial companies that will share its latest pioneering research on mine closure plantification and management. According to the organizers, Planning for Closure 2020 is expected to draw approximately 300 online attendees.
To learn more about this year's event, visit https://gecamin.com/planningforclosure/?idioma=ingles.
About CETCO
A subsidiary of Minerals Technologies Inc., CETCO is a construction technologies company based in Bethlehem, Pennsylvania. Offering solutions for commercial, industrial and infrastructure construction challenges worldwide, CETCO provides expertise in transforming minerals and polymers into technologies that improve productivity and performance. This includes leading the industry in environmental solutions for containment and remediation of pollutants, including groundwater treatment, solidification and stabilization, and sediment remediation.
About Minerals Technologies Inc.
New York-based Minerals Technologies Inc. (MTI) is a resource- and technology-based growth company that develops, produces and markets worldwide a broad range of specialty mineral, mineral-based and synthetic mineral products and related systems and services. MTI serves the paper, foundry, steel, construction, environmental, energy, polymer and consumer products industries. The company reported sales of $1.8 billion in 2019. For more information visit www.mineralstech.com.
Website
http://www.cetco.com
Social Media
https://www.facebook.com/cetco.mti
https://www.twitter.com/cetco_mti
https://www.linkedin.com/company/cetco
https://www.youtube.com/channel/UCNTQ88nSZT_5S9EA_RppqYg