CIRCORSmart™ provides operators with crucial information from a smartphone.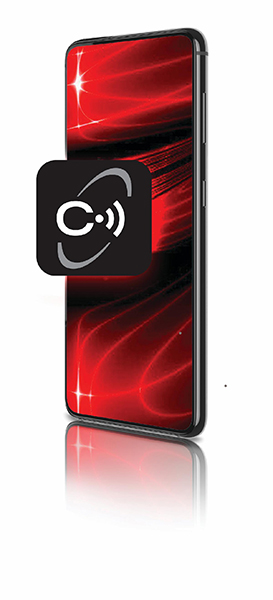 CIRCOR International, Inc., a leading manufacturer and marketer of differentiated technology products and sub-systems, announces CIRCORSmart™, a free mobile app designed for use by operators of a variety of CIRCOR Pipeline Engineering products. Using QR codes and NFC technology, CIRCORSmart accesses essential and specific product data instantly.
PHMSA'S new Gas Mega Rule has changed pipeline operations related to traceability and verification of essential data. With the CIRCORSmart app, operators have constant access to detailed product specifications for their CIRCOR technology, all product-specific instruction manuals, FAQ and troubleshooting tips, an array of instructional videos, a spare part requests feature, material records, as well as instant access to the expertise of product specialists who are available live
CIRCORSmart is also an invaluable tool for keeping track of CIRCOR Pipeline Engineering products and their maintenance schedules. CIRCORSmart allows operators to track maintenance on each product, take detailed notes and store them, and attach photos and important files for future use. The ability to keep track of product maintenance information at all times contributes to reduced downtime for technology.
CIRCORSmart™ is available for download from both the App Store for Apple devices and Google Play for android. Find more information about the app and the link to download it here: https://www.circor.com/circorsmart-app
About CIRCOR Pipeline Engineering and CIRCOR International, Inc.
CIRCOR Pipeline Engineering is a world leader in the design, testing, and manufacture of pipeline pigging and flow assurance products, engineering, pipeline cleaning services, and project management. For over 50 years, CIRCOR Pipeline Engineering have provided precision solutions for customers' unique requirements in the Oil, Gas, Process, and Renewables industries, where a strong reputation has been built for quality and expertise, providing project-specific innovative product and service solutions. CIRCOR Pipeline Engineering supplies a full range of pipeline pigging tools, quick opening closures, and pig signallers. With extensive experience and knowledge of polyurethane technology, we also design and produce client-specific polyurethane products.
CIRCOR International, Inc. designs, manufactures and markets differentiated technology products and sub-systems for markets including oil & gas, industrial, aerospace & defense and commercial marine. CIRCOR has a diversified flow and motion control product portfolio with recognized, market-leading brands that fulfill its customers' mission critical needs. The company's strategy is to grow organically and through complementary acquisitions; simplify CIRCOR's operations; achieve world class operational excellence; and attract and retain top talent. For more information, visit the company's website at www.circor.com.