Citrefine International, global manufacturer of Citriodiol®, grows workforce by 58% despite turbulent 18 months.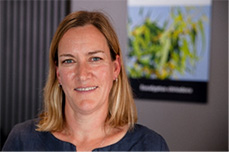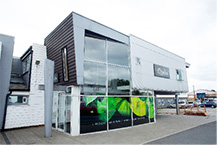 Citrefine International, a British company and market leader in the global supply of a naturally sourced active substance for insect repellent, has grown its team by 58% since the beginning of 2020, following a robust performance for the company during a turbulent 18 months of global challenges.
Founded over 25 years ago, Citrefine manufactures Citriodiol®, a naturally sourced active substance for insect repellent products, derived from the oil of the Eucalyptus citriodora tree that is approved by regulatory authorities around the world.
To develop the regulatory and commercial support the business provides to its Citriodiol® customers, in 2020 Citrefine appointed Carolyn Keats, formerly of Tender Corporation, now Adventure Ready Brands, as the Asia and Latin America Regulatory Affairs Senior Manager. The appointment of Matt Griffin as Head of Commercial continues to support Citrefine in its successful navigation of the challenges posed by Brexit and new projects development.
Further appointments have been made to strengthen the extensive support that Citrefine provides its customers to help them launch new products containing Citriodiol®. Samantha Stockdale joins Citrefine as Operations Manager to enhance the company's key operational activities, including worldwide shipments, HR, Health & Safety and IT.
Victoria Ghetu, formerly of pest control product supplier Pelsis, will oversee international business development in Europe, Africa and the Middle East (MEA). With significant experience in Export Sales in the MEA region, Victoria will focus on helping customers launch plant-based insect repellent products in Spain, Portugal, Greece, Eire, the DACH region, Sweden, Norway, Finland and the UK, as well as Africa and the Middle East.
Reinforcing the company's sustainable green processes and green chemistry practice, Mary Aiken-Wood joins the team as a Scientific Officer. Mary has a STEM background which encompasses roles with globally recognised pharmaceutical and green chemistry companies including Formulation Chemist at Unilever, Green Chemist Consultant at Green Rose Chemistry and, most recently, Quality Control Chemist and Brexit Coordinator at BIM Kemi.
In 2021, Citrefine created a new role of a Sustainable Communications Intern, demonstrating a continued commitment to socially and environmentally responsible business practices, while developing the next generation of the workforce. Olivia Kolasinski, who is reading Biology at the University of Leeds, started the role in August 2021 and is growing her knowledge of communication strategies, as well as sustainable business practices, during the nine-month internship.
Managing Director, Jacqueline Watson, said: "Since the beginning of 2020, Citrefine has seen continued growth and the team has worked hard to navigate the impact of Brexit and COVID-19 to ensure we can meet customer demand, while expanding into new markets. We know that reliability and consistency of supply is vitally important to all our customers.
"The past 18 months have been challenging for all businesses, but we have been able to adapt quickly to the changing ways of working and it is down to our expert team that we have been able to grow our operations during this time. As we look forward to the future for Citrefine, our goal is to maintain steady growth to ensure that insect repellents containing our naturally-sourced Citriodiol® are available in as many countries as possible, in order to help people lead happier, healthier lives while minimising their impact on the planet."
To find out more about Citrefine and Citriodiol® including commercialisation support, regulatory approval and safety and efficacy, visit: www.citrefine.com/why-citriodiol.
For more information please contact Joanna Colley or Hanna Garrett
joanna.colley@consciouscomms.com, hanna.garrett@consciouscomms.com, 01223 421405
About Citrefine International Limited
Founded over 25 years ago, Citrefine International is a British company that is a leading, trusted and reliable partner to manufacturers and brands, manufacturing Citriodiol® a naturally sourced, active substance for insect repellent products. Citriodiol® is a plant-based active substance, derived from the oil of the Eucalyptus citriodora tree, which is a natural and renewable resource, grown in several parts of the world. Citriodiol® is unique in the level and breadth of accreditation it receives from leading authorities, which recognise its first-rate efficacy as an insect repellent.