Teknic's servo motors are all now capable of operating in cold weather at -40°C, including all integrated ClearPath servo systems.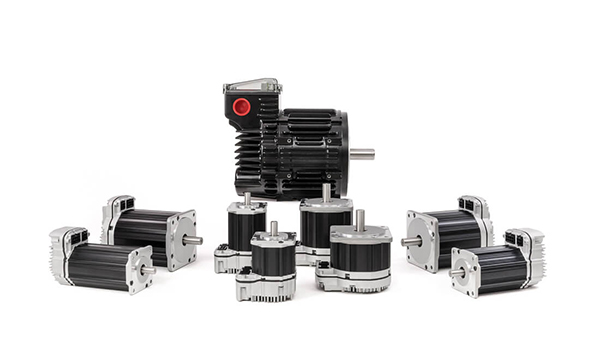 Rochester, NY: Teknic's servo motors are all now capable of operating in cold weather at -40°C. This includes all integrated ClearPath servo systems (includes the brushless servo motor, drive, controller, and encoder), and Teknic's standalone Hudson brushless servo motors. Buy online with a lead time of 3 business days, a 3 year warranty, and direct engineering support!
Key Features:
All Motors Rated for Cold Weather Operation: All of Teknic's motors can be used in ambient temperatures as low as -40°C (and as high as to 70°C).
Rugged and reliable: Brushless design, oversized and permanently lubricated brand-name bearings, Class H high-temperature winding (180ºC), fault-tolerant encoder design, fully sintered rare-earth magnets, and extensive testing of every servo motor assures high quality and lasting reliability.
State-of-the-Art Drive Performance: Adaptive compensation for high inertial loads, velocity accuracy of 0.001%, patented vibration damping algorithms, an effective auto-tune, and more.
Easy to Use Integrated Servos: Use step and direction commands, trigger pre-programmed motion with digital I/O, or code with Teknic's rich C++ or C# library.
Buy Online: ClearPath pricing starts at $249 for NEMA 23/34, and $698 for NEMA 56/143 and IEC D100 frame sizes; all models come with a 3-year warranty and 90-day money back guarantee. Learn more about ClearPath.
Teknic has an impressive 4.94 star Google review rating. Here are just a few of the reviews:
"We are developing a system for rapid food thawing and investigated Teknic for a more robust, advanced motor… We have been incredibly impressed with every facet of Teknic, Inc. As an OEM that will have systems in the field worldwide for multiple decades their promise of continuing to make available legacy products to support our customers also impressed me." – John Cantrell
"Quick and easy sale through the website and delivery within a week. The setup was straight forward and the units worked flawlessly… Can't beat the value of these ClearPath integrated servo motors" – Bob Lawrie
"My experience with Teknic spans the past 9 years, and has been excellent on all levels. Their products and support personnel are A+…" – Lothar Cramer
About Teknic, Inc.
Founded in 1985, Teknic manufactures a wide range of servo motion control components including integrated servo systems, brushless servo motors, servo drives, motion controllers, and power supplies. Teknic designs and manufactures its products in the USA (Victor, New York) and provides factory-direct support to Original Equipment Manufacturers (OEMs). Contact Teknic at 585-784-7454 to speak directly with a knowledgeable engineer or leave a message online at https://www.teknic.com/contact/.