In order to satisfy conditions during the pandemic, VOSS Fluid has expanded its comprehensive training program to the World Wide Web.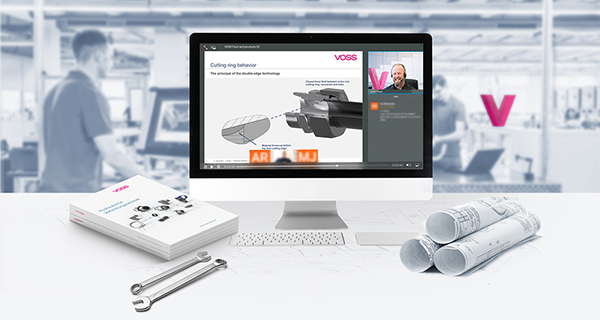 With its new webinar offering, the specialist for hydraulic systems can now impart its expert knowledge and practical know-how to all customers, partners and interested parties online. VOSS Fluid aims to continually expand its offering of online training on this platform over the long term.
"The reliability of a hydraulic connection is only as good as the trained personnel that decides its intended purpose and installs it." It is according to this principle that VOSS Fluid designs its offering of specific advanced training. The individually tailored installation and product trainings are suitable both for beginners as well as for experienced fitters. They include not only theoretical content, but also valuable practical tips for all principles of coupling technology, including cutting ring and tube forming systems, taper couplings and tools required for installation. Finally, as part of specialized audits, VOSS Fluid application engineers assess the customer's installation processes directly on site in order to discover savings potential and to create process optimizations.
The company also has the right courses in its portfolio for decision-makers. The webinars provide individualized assistance in choosing the right coupling system for the intended use.
Continuing education, comfortably from home
The new webinar offering now makes it possible to acquire the expert knowledge you need flexibly in terms of location and time. This not only saves on travel, but also on costs. Dates can be booked with just a few clicks. The browser-based webinars also do not require any additional software installation. All participants receive specially designed training material as well as a certificate of participation. They also benefit from interactive communication in real time, directly during the ongoing seminar, with a subsequent knowledge check.
Continual expansion of digital webinar offerings
VOSS Fluid already provides various five-minute how-to videos for viewing on its webinar site. In addition, there are already two 45-minute webinars that can be booked in German and English for employees from Assembly, Maintenance, Service and Technology. In them, VOSS Fluid experts answer all questions and provide valuable information concerning the topics of secure cutting ring coupling installation according to DIN 3859-2 and taper couplings (DKO).
VOSS Fluid plans to greatly expand its webinar offerings in the future. If a desired topic is not available, interested parties can always contact the company at any time with webinar requests and proposals for individually tailored digital training.
The digital training offering can be found now at https://www.voss-fluid.net/en/webinars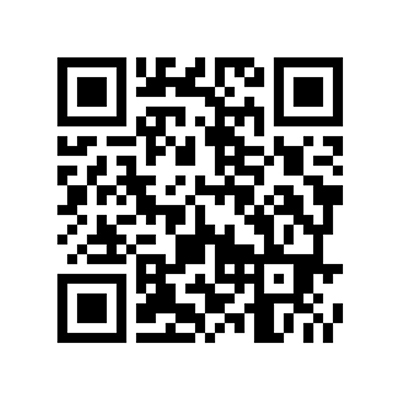 About VOSS Fluid GmbH
VOSS Fluid GmbH is a leading international supplier of hydraulic connection technology. The company is based in Wipperfürth and is part of VOSS Holding. Its product portfolio includes pre-assembled pipe geometries, finished hoselines, pipe and flange couplings, hose fittings and useful accessories for stationary and mobile hydraulics. As a development and systems partner in international mechanical engineering, VOSS Fluid's focus is on application-specific system solutions. VOSS Fluid provides customers with everything from a single source: from project development and engineering, to production and installation, to cost-effective logistics services. With four of its own sales agencies in Europe and Asia as well as additional VOSS Group locations and a global network of dealers, VOSS Fluid guarantees reliable distribution of its system solutions at all times.
Corporate Contact
Catrin Neukirchen • VOSS Fluid GmbH
Lüdenscheider Str. 52–54 • 51688 Wipperfürth
Telephone: +49 (0) 2267 63-0 • Fax: +49 (0) 2267 63-9655
Email: pr-marketing@voss-fluid.net • Internet: www.voss-fluid.net
Press Agent Contact
Marius Schenkelberg • additiv pr GmbH & Co. KG
Public relations for logistics, steel, industrial goods and IT
Herzog-Adolf-Straße 3 • 56410 Montabaur
Telephone: 02602-950 99 25
Email: ms@additiv-pr.de • Internet: www.additiv-pr.de