Eric Parker, with 30 years of leadership experience, joins executive team as new VP of Strategic Marketing.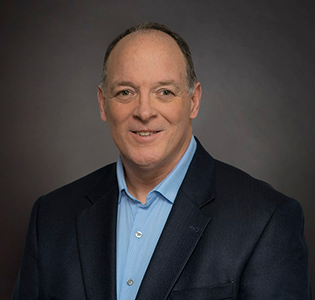 HURON, Ohio – (May 7, 2020) – Cornerstone Consulting Organization (CCO), a situation-specific consulting firm, recently announced Eric Parker as the company's new vice president of strategic marketing. Parker will focus on leading the company's efforts related to marketing communications, lead generation and other business opportunities.
"We are re-defining consulting and even taking an anti-consultant message to the market," said Bill Currence, president and managing partner of CCO. "When we're making such a bold move to support clients each day with our differentiated approach and methods, we need Eric's demonstrated skills to continue our rapid growth."
Previously, Parker served as vice president of distribution and logistics at Airgas Merchant Gases. He was responsible for the integration of three operating companies during Airgas' acquisition by Air Liquide. He managed 1,300 associates across 60 terminals, plus two scheduling centers. Parker led the team through a coincident Enterprise Resource Planning (ERP) and scheduling system integration. Additionally, he developed a strategic plan for fleet modernization leveraging connectivity and the integration of big data into real-time decision making.
Parker is a nine-year veteran of the U.S. Navy where he served as strike warfare officer aboard USS Spruance (DD 963), flag lieutenant at Mine Warfare Command and as a combat systems officer aboard USS Lake Erie (CG 70).
He earned a Bachelor of Science in engineering from the U.S. Naval Academy and holds certifications as a LEAN Black Belt and Change Agent.
About Cornerstone Consulting Organization
Cornerstone Consulting Organization, LLC is a situation-specific consulting firm specializing in a range of strategic business management services. Established in 2015, our consulting team brings organizations individualized, results-oriented solutions. We help companies quickly identify and accelerate operational improvements that lead to profitable and sustainable business performance. For more information, visit https://www.ccoconsulting.com.