Cornerstone Consulting Organization recently welcomed Rich Wagner as the company's vice president of sales.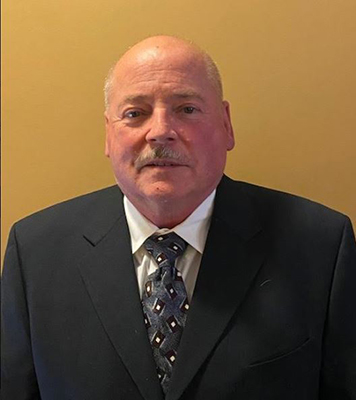 TOLEDO, OHIO – Cornerstone Consulting Organization (CCO), a situation-specific business consulting firm, recently welcomed Rich Wagner as the company's vice president of sales. Wagner will manage client relationships and work with fellow CCO leaders to develop recommendations to optimize client performance.
"We know that many businesses are still in precarious positions right now. Rich's vast knowledge in building and improving manufacturing sites around the world will be invaluable for our clients as they work to overcome the ongoing disruption caused by the COVID-19 pandemic, microchip shortage and more," said Bill Currence, president and managing partner of CCO.
Wagner is a results-oriented leader who brings more than 30 years of experience to the CCO team. He has confronted and overcome the critical issues that inhibit high performance and profitable operations for hundreds of companies across industries, ranging from Tier I automotive to general commodities.
Prior to joining CCO, Wagner was the principal owner and lead consultant for a firm offering launch readiness, lean manufacturing, and four-wall cost reduction services. In that role, he designed processes to ensure quality excellence from concept to consumer, while solving manufacturing issues to bolster profitability.
Additionally, Wagner spent nearly 30 years with the Ford Motor Company, serving as plant manager in five assembly plants across four different countries. In this role, he spearheaded lean manufacturing principles, oversaw all manufacturing and engineering activities for the launch and re-launch of multiple models, and negotiated incentive packages with multi-label states and countries to improve budgets.
Wagner's impressive achievements over those three decades did not go unnoticed. While at Ford, Wagner received the prestigious President's Award for Quality and was recognized alongside one of his teams with the Most Improved Plant in Safety and Productivity award. In addition, Wagner was named the 2018 Professional of the Year in Manufacturing by Strathmore's Who's Who.
Wagner is an IASSC Certified Learn Six Sigma Green BeltTM. He obtained his Bachelor of Arts in Roles and Responsibilities in Leadership at Central Michigan University.
About Cornerstone Consulting Organization
Cornerstone Consulting Organization, LLC is a business operations, execution-oriented consulting firm specializing in a range of strategic business management services. Established in 2015, Cornerstone's consulting team brings organizations individualized, results-oriented solutions. We help companies quickly identify and accelerate operational improvements that lead to more profitable and sustainable business performance. We do this through a proprietary approach called "The Cornerstone Way," which allows us to quickly restore stability, velocity and profitability. For more information, visit https://ccoconsulting.com.