Manufacturers are on the front lines in the economic battle against COVID-19. The industry is essential to the global economic recovery.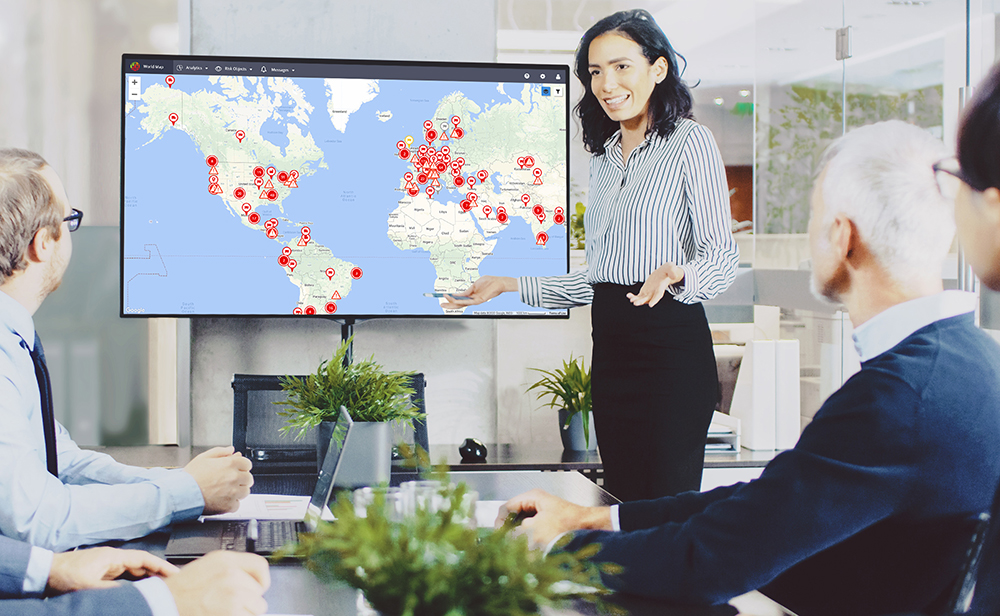 But the pressure and obstacles are unrelenting – from capacity and labor shortages to payment delays, logistics disruptions and supplier issues. Despite efforts to slow down the pandemic, there are now more than 5.1 million confirmed cases and rising worldwide. The crisis – and its human and business toll – changes by the day. How can manufacturers respond?
COVID-19: Then, Now and What's Next
When the virus first become widespread, the focus was on manufacturers in China. Chinese manufacturing plants and distribution centers are heavily relied upon by countries worldwide and play a huge role in the production of parts for industries like consumer electronics, automobile, medical devices and telecom infrastructures, among many others. In fact, during China's COVID-19 peak, analytics firm Dun & Bradstreet reported at least 51,000 companies worldwide, including 163 of the Fortune 1000 companies, had one or more tier one suppliers in the impacted Chinese region. On top of that, at least 5 million – and 938 in the Fortune 1000, or 94% – had one or more tier two suppliers affected.
With the widespread shutdown of factories and logistics hubs due to COVID-19 across China, we quickly began to see supply shortages of goods and materials coming from the impacted areas, production slowdowns, delayed land pick-up, slowed seaport operations and labor shortages. In addition, travel bans and logistics hurdles made it even more difficult for procurement to properly identify alternative routes and bring new suppliers onboard.
Now, most of China's manufacturers are coming back online in some capacity, but global supply issues still exist. There's still a lack of skilled workers, the economy has been damaged and logistic issues from sub-suppliers are widespread. In addition, supply chain disruptions are having a ripple effect across the globe, as the spread continues to hold back manufacturing output in European and North American markets.
We're also starting to see a new wave of disruptions take hold. Back in January, the disruption was initially caused by an increase in lockdowns, quarantines, boarder closures and other mandates. Over time, however, we've seen this mix shift with an introduction of financial indicators such as force majeure and bankruptcies. Most recently, we're seeing a rise in early warning signs of financial instability and distress of suppliers. In fact, riskmethods customer data shows force majeure risk – where suppliers or third parties have been unable to fulfill their contractual obligations due to unforeseen events – increased 8.5 times from December to April. In addition, product delay risk increased 7.3 times compared to December 2019.
Decreased consumer spending and unpredictable consumer behavior further complicates supply and demand. On one side, manufacturers of healthcare equipment and goods like toilet paper, paper towels, cleaning products and many food and beverage items are struggling to keep up with the demand. On the other hand, manufacturers of non-essential items in the retail or cosmetics industries, for example, are seeing a major decrease in demand, and struggling to manage their current inventory while planning for the unknown. Some manufacturers are even shifting entire business models to produce items that are in high demand due to COVID-19. For example, luxury perfume makers are now manufacturing hand sanitizer, industrial companies are making masks, distilleries are producing disinfecting alcohol and automotive companies are producing medical devices.
Minimizing the Impact Through Supply Chain Visibility
While the ongoing pandemic is impacting nearly every business around the globe, there are steps manufacturers can take to minimize the disruption. In the near term, organizations should actively analyze the state of their current situation:
Which parts, products and customers are affected most?
Which suppliers are impacted?
Are any strategic suppliers at risk of going under?
How will the interruption affect lead times and pricing?
How is the disruption impacting cashflow?
Finally, if short-term recovery of core business operations is not possible, where can you shift to meet the needs of today's market?
Quickly implementing contingency plans, which may include sourcing new suppliers, changing payment terms, finding alternate transportation, or leveraging capacity in unaffected areas, remains essential. The speed in which manufacturers can enact contingency plans relies upon supply chain visibility. The sooner you can see what's happening, the more quickly you'll be able to react and identify, assess and mitigate threats to the supply chain.
In the long term, it's all about foreseeing the next "when." This means evaluating insurance options, formalizing business continuity strategies, and developing contingency plans for both disruption and non-compliance scenarios. While predicting the unpredictable is impossible, preparing for the unpredictable is very possible – and requires a sounds and strategic approach to supply chain risk management.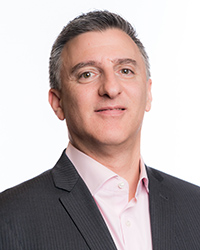 Bill DeMartino is chief customer officer and managing director of North America at riskmethods, working with companies of any size to help master supply risk and create reliable supply networks. Learn more at riskmethods.net.