An ultimate honor for Exabeam to be named a 'Gartner Peer Insights Customers' Choice' vendor.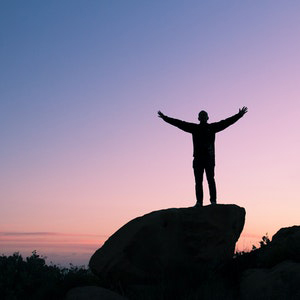 The Exabeam Fusion product line, which encompasses Fusion SIEM and Fusion XDR, combines market-leading behavioral analytics, automation, and high-value prepackaged content to help security teams more quickly detect, investigate, and respond to simple and complex threats and attacks. Exabeam Fusion includes pre-built, bi-directional integrations with hundreds of third-party security and productivity tools enabling security teams to respond from a single, centralized control plane, increasing analyst productivity and reducing response times.
"Being named a 'Gartner Peer Insights Customers' Choice' vendor is the ultimate honor and is an incredible confirmation that our customer-first approach is resonating with customers," said Michael DeCesare, CEO and president, Exabeam. "As we look toward 2022 and beyond, we are maniacally focused on product innovation so that security teams can experience value as early as possible from day one of deployment and are enabled with the most cutting-edge technology to protect against emerging threats."
Aside from the overall rating of 4.5 out of 5.0, other ratings as of September 2021 included:
89% Willingness to Recommend
4.4 out of 5.0 rating based on 83 responses for Product Capabilities
4.5 out of 5.0 based on 72 responses rating for Sales Experience
4.4 out of 5.0 based on 81 responses rating for Deployment Experience
4.5 out of 5.0 rating based on 83 responses for Support Experience
A few of the customer reviews include:
"True SIEM For Next-gen Security Operations"
– Sr. cybersecurity engineer
"I have been a[n] Exabeam customer since 2016 and definitely recommend their solution to anyone who is looking for feedback. Exabeam is a great solution when we compare against the traditional SIEM solutions like Splunk, ArcSight, IBM QRadar and I have worked on all their products. If you are an MSSP or a SOC manager building your new team and focused on improving your MTTD, identify insider threat, suspicious actors, IT configuration issues, creat[ing] valuable visualizations to present metrics to higher management then Exabeam is indeed the perfect solution to meet your needs."
"Exabeam Provides Cloud-Based Single Pane of Glass for Multiple Data Sources"
– Cybersecurity analyst
"Since running with Exabeam I have been nothing but impressed by its features and functionality. It has helped our organization resolve some of our major challenges which we had experienced with previous SIEMs."
"Excellent product, easy to use, with a lower bar to entry than competitors"
– Cybersecurity engineer
"Exabeam is our SOC team[']s 'go to' for investigation[;] all members enjoy using the product and without doubt prefer the solution above any other SIEM tool they've used previously."
To learn more about Exabeam, schedule a product demo today.