Led by industry veteran Ashish Pradhan, the site will soon be home to nearly 60 R&D and customer success professionals.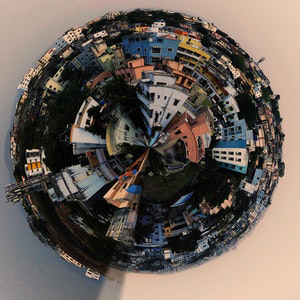 "In the new reality of hybrid work and highly-distributed data and networks, Exabeam's cloud offerings have become highly sought after. In the last quarter alone, we saw 90% of new customers select our advanced security analytics and automation products in the cloud," said Adam Geller, chief product officer, Exabeam. "We are excited to welcome new site reliability engineers (SREs) in the region to our team to further bolster our globally available and resilient cloud service offering."
"Opening the Pune office is a strong testament to the momentum Exabeam has built to help worldwide customers protect their organizations in the face of today's increased cybersecurity threat landscape. This location is another milestone in scaling our global operations to best support engineering innovation, customer success, and enablement," said Michael DeCesare, CEO and president, Exabeam. "With R&D and customer success teams now in place in India, we are further aligned with worldwide demand for our threat detection, investigation, and response (TDIR) solutions by organizations that continue to evolve and require smarter security solutions in the cloud."
In 2018, Pune was named an emerging startup hub in the 'Global Next' category by the Centre of American Entrepreneurship. Since then, the region has grown into a favorable destination for tech companies and entrepreneurs. Coined "the Silicon Valley of Maharashtra," the city is rich with top talent and close to the important financial hub of Mumbai.
As part of the India office opening, Exabeam has appointed Ashish Pradhan as vice president of engineering in Pune. Pradhan is an experienced global software engineering leader with expertise in enterprise security software. Throughout his career, he has led global engineering teams responsible for building enterprise security products for companies such as Symantec and Indusface. Pradhan will report to Rajiv Taneja, executive vice president at Exabeam.
"We are also grateful for our partnership with Persistent Systems in the region, which has helped us recruit and retain top engineering and customer success talent in the region. Pune is a center of tech excellence and an optimal location for Exabeam India," said Taneja. "We look forward to collaborating closely with Ashish and our India-based team in the coming years as we continue to focus on R&D innovation and the success of our worldwide customer base."