The technology will help to improve strategic planning and cut crime.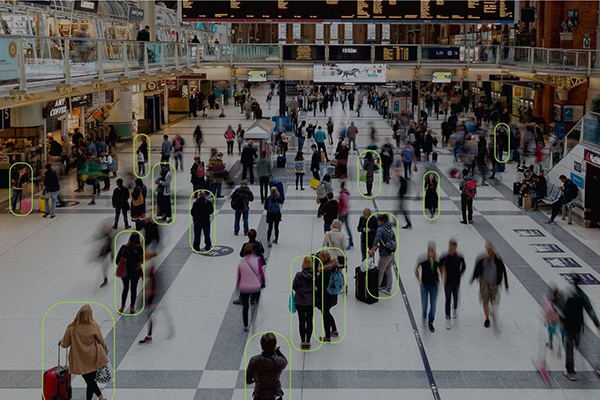 Moscow – The Western Railway, one of the busiest railway networks in India, has commissioned 470 video cameras featuring real-time face recognition technology. The system, developed by NtechLab, a world leader in video analytics, has been installed at 30 railway stations across the western Indian states of Gujarat and Maharashtra, and including the city of Mumbai.
Andrei Telenkov, CEO, NtechLab, said: "The camera system will be used on the busiest section of the network and ensure simultaneous recognition of up to 50 people in a single frame. It was a complex challenge but we were able to successfully address it efficiently and on schedule."
The video analytics system will be used to shape strategy, for instance, by counting passenger traffic at any given times on the network. It will also be used to identify criminals and also search for missing persons.
"Our video analytics technology employs high-precision, real-time face recognition mode, in the video stream. Images are compared with a database of wanted individuals. If there is a match, it notifies law enforcement immediately. The entire process, from the appearance of the person in front of a camera to law enforcement receiving a signal, takes less than three seconds. This enables a fast response to situations as they develop," added Andrei Telenkov.
The project was completed jointly with Technosys Security Systems. At the same time NtechLab was certified by the Research Designs and Standards Organisation (RDSO), a technical adviser and consultant to Indian Railways, as an official provider of high quality.
Liana Meliksetyan, Chief Commercial Officer, NtechLab, added: "Faced with a choice of dozens of major global suppliers the Western Railway chose NtechLab, demonstrating the reliability and quality of our face recognition system which is already confirmed in Russia with significant deployments. Before the year's end, we plan to complete at least three more video analytics projects in India in the fields of retail, education and entertainment."
NtechLab is one of the world leaders in video analytics, including for speed and accuracy of facial recognition, silhouettes and actions on video. The company's products are in demand in public and corporate security, retail trade, financial sector, entertainment and hospitality industries. NtechLab algorithms have repeatedly proven their technical superiority in representative international competitions. In 2021, NtechLab development was recognized by the National Institute of Standards and Technologies (NIST) of the United States Department of Commerce, and also took first place based on competition results of the American Intelligence Advanced Research Projects Activity Agency in the categories "most accurate" and "fastest" algorithm. In 2018, NtechLab was among the three winners at the WIDER Pedestrian Challenge competition to detect pedestrians based on their silhouettes, in 2019, it took second place at the ActEV-PC international competition for recognition of actions on video.
Press contacts:
Alexander Tomas
Public Relations Director
+7 916 498 74 42
a.tomas@ntechlab.com