Virtual trade booth features range of audio products developed and manufactured by pei tel Communications at November 24-26 digitalPMRExpo.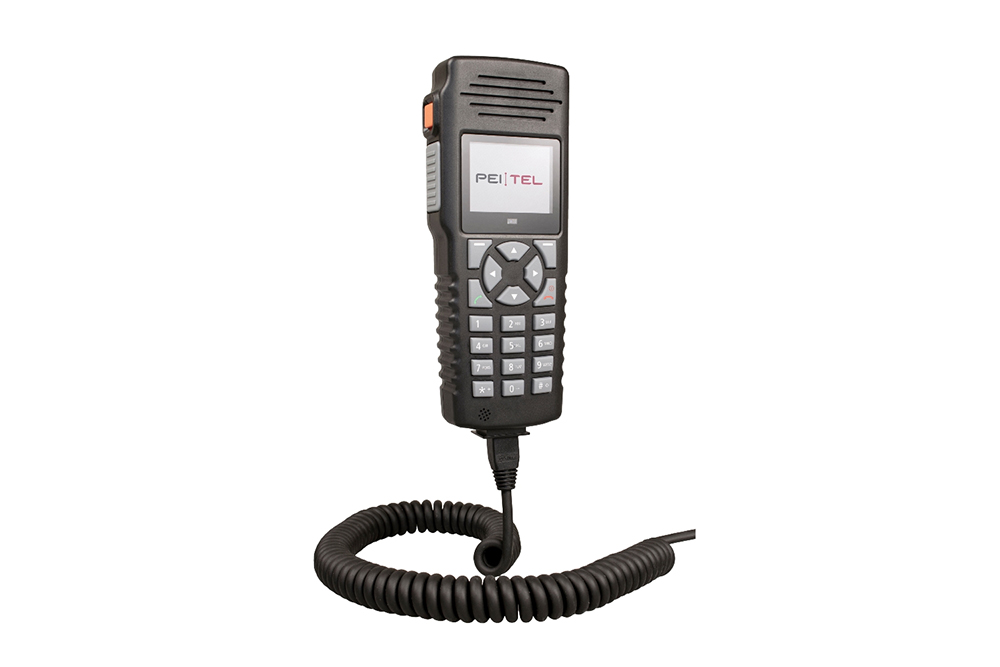 Experiencing communication in all its diversity: pei tel Communications GmbH, developer and manufacturer of high-quality communication accessories and connectivity solutions and, since mid- April, also a distributor of professional radio technology and of indoor radio solutions, will be making its debut public appearance as a full-range provider at the digitalPMRExpo, to be held November 24 to 26. The company will provide information about a broad product range at its virtual trade fair booth. The focus will range from in-house audio products, with the new HA40 handset as a particular highlight, to the company's own connectivity solutions and radio technology from Motorola Solutions and beyond, including a wealth of indoor radio solutions from Radio Frequency Systems (RFS) and other manufacturers. Five specialists will be available via chat from 9 a.m. to 6 p.m. daily, providing information and live demos.
"From professional radio technology to indoor radio and broadband communications, our virtual trade fair booth will offer industry attendees at this year's event an unprecedented range of communication solutions. Plus, thanks to our own development and production capacity, we can also create and implement customer-specific technical solutions," says Thomas Martin, CEO of pei tel.
The in-house products the company will be showcasing at the digitalPMRExpo range from various types of microphones, handsets, speakers, voice units and additional headsets to connectivity solutions for vehicles and systems. As one particular highlight, pei tel will be showcasing the new rugged and programmable HA40 handset. It can be used universally, including as an operating and communication unit for SATCOM systems, for example. The handset features a replaceable cable, a PTT and emergency button on the side, a headset connection with dust protection, and the option to switch automatically between hands-free and private mode. A transflective display enables optimum readability, even in bright ambient light.
Beyond that, pei tel will also be introducing the WAVE PTXTM solution from Motorola Solutions in conjunction with various types of hardware in a virtual presentation room as part of the "Speakers' Corner" series of talks. This approximately 10-minute talk will highlight the benefits and unique features of the network-independent multimedia communication solution and showcase various options for a wide range of uses. The speaker will then be available in the virtual presentation room to take questions from the audience.
"There has been a lot going on at pei tel over the past few months. With that in mind, we also plan to use the trade fair as an opportunity to provide information on the changes at our company," Martin explains. For example, after the start of distributor activities in the spring of this year, an online shop for the specialized professional trade was opened in late August as an initial important milestone. The shop offers more than 7,000 items from leading producers in the professional and indoor radio segments. Visitors to the clearly structured product pages can find images and brief descriptions and, in most cases, data sheets containing detailed information to download. The pei tel Campus will also offer an extensive range of training options for specialists in the future. Content will include various practical training activities, continuing education programs, and talks in which external experts and internal specialists share their knowledge of indoor radio, among other topics.
For more information, please visit www.peitel.com.
About pei tel Communications GmbH:
pei tel, a company of the Peiker family, stands for professional equipment for perfect voice transmission. The company, based in the city of Teltow, near Berlin, specializes in developing, manufacturing, and distributing high-quality communication solutions. Its extensive product range includes professional radio technology from producers Motorola Solutions, CommScope, PROCOM, Axell Wireless, RFS, and more, along with various types of microphones, handsets, speakers, voice units and additional headsets developed in-house.
pei tel also develops LTE connectivity solutions for vehicles and systems that bring voice and data communication technologies together at the highest level. These include the PTCarPhone – a professional LTE solution for fixed installation in vehicles, featuring a Wi-Fi hotspot, integrated GPS, and first-class hands-free function, along with free remote maintenance and position location via the Bridge online platform.
pei tel holds ISO 9001 certification and develops its own products in Germany, emphasizing compliance with technology, environmental and quality standards in the process.
Press contact:
Markus Sigmund
Media and Public Relations
Leonardo-da-Vinci-Str. 2
14467 Potsdam, Germany
Tel.: +49 (0)331 81707435
Fax: +49 (0)331 81707436
presse@markus-sigmund.de