Supply Chain Leaders can take proactive steps when operating in a competitive labor market through leveraging technology to staff at scale.
By Blake Pinard, GM, Shifts at Snagajob
From unprecedented disruptions to fluctuating consumer demand, COVID-19 continues to challenge supply chain and logistics leaders in unpredictable ways. This trend only promises to accelerate as we approach the upcoming holiday season, especially as millions of Americans look to secure temporary positions in the midst of a recovering economy.
With digital and retail sales surpassing pre-pandemic levels for the first time in almost six months, supply chain talent will be charged with efficiently keeping pace behind the scenes. In order to fill shifts in real-time, it's crucial that supply chain managers utilize a flexible staffing model for their hiring needs – rather than relying on a patchwork of tactics like posting positions in databases and relying on referrals to meet demand.
Here are three ways supply chain leaders can quickly and effectively hire the right workers.
Focus on The Talent Pipeline
When operating in a hyper competitive labor market– such as the supply chain– it's imperative that businesses apply a strategic process to successfully locate, train and retain talent.
The reasons are simple– understaffing and reduced bandwidth impacts managers' ability to focus on highly important tasks, customer experience, and worker morale, which in turn affects sales and employee retention. Further, the high turnover rates and no-shows common to warehouses mean that managers need to establish a strong pipeline of talent to avoid costly unfilled shifts.
This is especially timely due to recent trends. At the close of September 2020, data showed a 226% increase in Warehousing and Logistics postings week over week, including a 669% leap in available positions since early March. As we continue to see this heightened demand, employers will need to be strategic about the skills they prioritize in their candidates, as well as their ability to quickly fill in without extended time spent on training. Ultimately, the most effective supply chain leaders are those that focus on building talent pipelines and have a strong talent management strategy in place to remain efficient.
Leverage Technology to Stay Competitive
Competition for seasonal and part-time workers in peak seasons is the biggest challenge for Warehousing and Logistics Managers, as well as Front Line Supervisors- with statistics showing they can spend up to 80% of their time trying to properly staff unfilled shifts. And as delivery giants like UPS and FedEx aim to dramatically increase their 2020 holiday hiring scopes, the demand for qualified talent in this sector will only continue to explode.
Case in point: in a DHL survey of over 350 supply chain and operations professionals, 58% reported continued difficulty in locating talent who possessed the prior skills to take on the job. To avoid unplanned hours trying to fill shifts and train new employees, on-demand hiring platforms must play a critical role in providing immediate access to a pool of equipped, reliable workers.
Managers can leverage hiring tools that provide access to differentiated analytics, such as turnover rates, candidate matching and engagement metrics to avoid the chances of costly turnover down the line. Features like candidate matching present employers with workers that are in proximity to key locations and possess skills and experience that will contribute the most value. By immediately inviting those candidates to interview, this can ultimately reduce the time-to-hire by more than 7 days.
Apply Analytics for Streamlined Operations
Talent management is an ongoing company-wide process that needs to be performed with careful attention to detail and full awareness of corporate objectives. From labor forecasting to measuring employee morale, data analytics allow for more precise and impactful knowledge into both internal and external perception.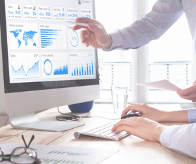 When putting together a staffing strategy, it's imperative to assess timespend and areas for optimization. One common concern for warehouses is manager burnout, a significant factor in turnover. It can cost up to $14,000 (and many months of searching) to hire a replacement plus unquantifiable costs– including diminished productivity, morale, logistical mistakes and loss of institutional knowledge needed to ensure an efficient operation.
One of the most effective ways to combat burnout is by reducing unplanned hours on a manager's schedule, which are often spent working to fix unfilled shifts and addressing challenges that take time away from critical tasks. Without analytics, these pain points would go undetected (and near impossible to address tactically)– demonstrating the overall value that these capabilities bring to the warehouse space.
The Long term Solution
Considering the time-sensitive work and costs associated with delays, warehousing and logistics managers simply cannot afford to be understaffed or underprepared. At the moment, there's significant uncertainty regarding this year's holiday hiring season, meaning that flexibility and the ability to fill shifts on demand will be at a premium, as well as the means to identify and tackle challenges in real-time.
Fortunately, by leveraging insights and approaching hiring from a holistic, real-time standpoint, employers can easily realign their workforce strategies to increase efficiency, optimize staffing and gain access to a more diversified talent pool.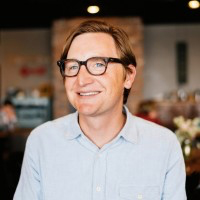 About the Author:
Blake Pinard is the GM and head of Shifts at Snagajob, an online job search platform that offers services for employers and job seekers, including an online job board focused on hourly jobs and shift work. Previously, Blake was Head of Strategy at Blucora.