Volume 4
| Issue 4
| Year 2008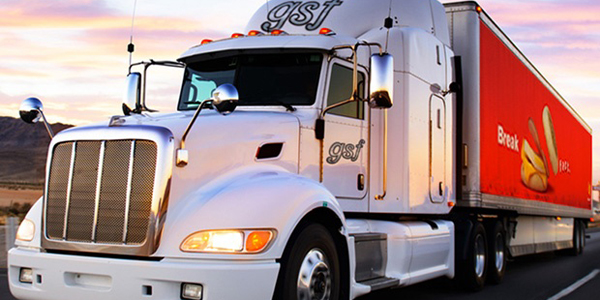 Golden State Foods is celebrating its 60th anniversary this year, and if you look back at the company's history it's evident that innovation has been at the heart of its business from its earliest days as the Pacific Meat and Provision Company in the late 1940s.
Today Golden State is one of the largest diversified suppliers to the foodservice industry, servicing more than 20,000 restaurants from four continents. The $3 billion company is value based with proven performance in superior quality and customer service in both manufacturing and distribution.
Among its most valued relationships is a long-standing partnership with McDonald's (sealed with a handshake between GSF founder and longtime CEO, Bill Moore, and McDonald's legend Ray Kroc). But even before that, the company strived to achieve high standards in food quality through its work with Los Angeles-area drive-ins Duke's and Carl's Jr. in the early 1950s.
The products GSF has developed and refined within the scope of its partnership with McDonald's are a source of immense pride. From signature items like the famous Big Mac Sauce in the 1960s, to Quarter Pounder beef patties in the 1970s, and ketchup, salad dressings and McNugget Sauces in the 1980s, GSF has helped to define an eating experience that has been enjoyed by billions of people. GSF is the second-largest distributor of McDonald's products in the U.S., with one of the fast-food giant's largest distribution centers (serving more than 900 McDonald's restaurants alone) located in the City of Industry, Calif GSF's impact on the consumer experience doesn't end there, however: the company is also the driving force behind Arby's Chocolate Swirl, for instance, and produces KFC's Honey Bar-be-Cue Sauce, Long John Silver's Cocktail Sauce, and many other popular menu items enjoyed by consumers in America and around the world.
Today, Golden State Foods' business is about much more than developing and producing food products. In the 1970s and 1980s, GSF's Distribution Division was an aggressive early adopter of leading-edge computer systems that help customers track restaurant inventory and automate ordering; and GSF led the way for the rest of the industry when the company embraced the one-stop-shopping concept for warehousing and distribution.
Many milestones
The signature products GSF helped to develop for customers such as McDonald's – the Big Mac Sauce and McNugget Sauces, for example – had an immense impact on GSF's business, both financially and in the way in which the company was perceived by the industry. GSF's Liquid Products Division has benefited from these high profile successes and now produces more or 400 million pounds, of liquid products at four facilities in California, Georgia, Egypt and Malaysia. These facilities each have a fully staffed quality assurance laboratory.
"On a global scale, our success in the international market is due to the talented and dedicated teams we have in Australia, Egypt and Malaysia," says Vice President International, Phil Crane, a 26-year employee. "We have tremendous opportunities to grow our international business. The challenge we face going forward lies with expanding our production capacity. But our teams are up to the challenge, and together, we will work to identify the best options to maximize our capabilities."
The Liquid Products Division offers customers a variety of scalable production options, from pilot operations to large-batch plant manufacturing. Flexible and rigid packaging options range from 9-gram packets to 3-gallon bags, and from 1.5-ounce cups to 1-gallon jugs and bulk totes. GSF also produces portion packs for products such as juices, syrups, toppings, jams, jellies, sauces and other condiments.
Similarly, GSF's Meat Products Division, one of a select few of McDonald's beef suppliers in the U.S., has benefited from momentum generated by successful introduction of products such as the classic McDonald's Quarter Pounder patty. One of GSF's manufacturing facilities in Conyers, Ga.,
for instance, has the capacity to produce more than 375,000 hamburger patties each hour, or more than 200 million pounds of patties annually. Here, ground beef is blended to specified leanness, formed to specific patty dimensions, individually quick-frozen, inspected and packaged, for the highest quality outcome. GSF also offers its customers bulk ground meat products.
GSF also owns and operates two produce processing plants in Sydney and Perth, Australia; and a bakery in Cairo, Egypt. Through a joint venture with Salinas, Calif.-based Taylor Fresh Foods Inc., GSF has partnered with one of the largest U.S. produce suppliers for McDonald's as well as the food service industry, with strategically located processing plants around the country.
The company's growth is primarily organic, although it will forge strategic partnerships and seek acquisitions when these make sense – usually when trying to gain a foothold in emerging markets.
One of GSF's more significant acquisitions was the purchase of the Sydney, Australia commissary from Louisville, Ken.-based Tricon Global Restaurants (now Yum! Brands). GSF moved quickly to merge it with the existing GSF produce facility in Australia, and began providing produce and vegetables to about half of the conglomerate's Pizza Hut and KFC restaurants down under.
In December 2006, GSF was awarded two Perlman-Rocque foodservice distribution centers in Lemont, Ill. and Whitewater, Wis., which it acquired from the HAVI Group Limited Partnership (Downers Grove, Ill.) Together, the two facilities service about 800 McDonald's restaurants throughout Illinois and Wisconsin.
Food safety is number one
The company can also attribute its success to its commitment in critical areas such as food safety, which, because of McDonald's early high standards, was at the top of GSF's priority list even before the issue commanded such a high public profile. All GSF divisions, and all of the company's global facilities, whether in processing or distribution, rigorously maintain the highest standards of cleanliness and quality through the use of internal and external audits. Each GSF distribution center is HACCP (Hazard Analysis and Critical Control Point)-certified. HACCP principles were applied many years before they were mandated by the
U.S. Department of Agriculture. Formerly, GSF has received the highest rating from the American Institute of Baking for the cleanliness of its distribution warehouses, consistently achieving scores at or near the maximum rating of 1,000, with some centers achieving perfect scores. More recently, GSF has also been recognized by Silliker, Inc., with 13 Platinum Awards since 2003 for its ongoing dedication to progressive food safety.
"At GSF, it's all about the quality," says Marty Hudak Roos, vice president of global quality and food safety. "Every associate understands that and is committed to quality first. It is our goal to consistently and reliably meet our customers' expectations."
On the environmental front, GSF and Restaurant Technologies, Inc. formed a joint venture to provide proprietary bulk cooking oil distribution and services to McDonald's and other quick service restaurants.
Bulk oil depots were implemented to increase worker safety, reduce waste and provide cost savings to participating restaurants. "There are several compelling environmental benefits to the service," says Corporate Senior Director and President of GSSI Bill Sanderson, who oversees the effort. "Bulk oil reduces the waste corrugated and plastic garbage generated by the restaurants by 1,500 pounds per location, per year." GSF and RTI are also exploring the possibility of using the waste oil as feedstock for the production of biodiesel fuel, an environmentally friendly, bio-renewable fuel that could be used in its delivery fleet. GSF currently provides bulk oil management equipment and distribution services to 1,800 restaurants across the country via a company called Restaurant Liquid Services (RLS).
Distributive properties
The distribution side of GSF's business has grown dramatically in scale and scope in the past three decades, and is now a critical component of the service GSF offers its customers. "One of the benefits of having a clear-cut creed and values like we do is that it's very easy to set the expectation," says Senior Vice President and President of Distribution, Bob Jorge. "And because there's been consistency with the values for 25 or 30 years, the expectation is cultural at GSF." The distribution group's commitment to quality customer service, innovation, and technological advances have given GSF and its customers a significant competitive edge.
In 2002, GSF also established Strategic Sourcing Alliance (SSA) to provide purchasing and raw material sourcing solutions for the entire food service supply chain. Leveraging a variety of raw materials and back-haul opportunities saves GSF's customers significant costs each year.
Supply chain management and logistics are a critical element in GSF's business model. In fact, the efforts Golden State Foods has made in this area on behalf of its clients, including investment in technology and the creation of a dedicated logistics operation, clearly differentiate GSF in the marketplace.
Awards and successes
Since 2004 when a buyout resulted in Golden State Foods becoming a 100 percent management-owned and run business, GSF has grown from a $2 billion company to a diversified $3.3 billion corporation.
While GSF has been recognized for its innovation and leadership efforts with numerous industry and customer awards, Chairman and CEO, Mark Wetterau maintains that the company's first priority is to "make our customers' dreams realities. Our customers' success is our success," he says. "And only by aligning together can we achieve our goals."
One way of aligning is through continued product innovation. "For our customers to be successful, they need relevant and great tasting products for their consumers," explains Amy Coltrin, Senior Director of Food Processing Research and Development and an eight-year GSF associate.
"That's where we come in with our tantalizing flavor sensations and our delectable dishes." In 2006 alone, GSF developed more than 500 new product concepts, 52 of which were added to our customers' menus. In addition to being viewed as a solution provider, the company's R&D Group says they serve as a key strategic resource for their sales and marketing team in their business development efforts. "We are not simply providing a sauce or a dressing to our customers," adds Amy. "We are providing a total menu concept that is in tune with consumer trends for flavor and packaging that will ultimately be easy to prepare in their restaurants."
Going back to the company's early years on a handshake and a promise, GSF and McDonald's set out to pursue a dream of the highest standards. Built upon solid values and relationships, GSF's vision was clear: make the best products and provide the best service.One way that Golden State stays true to its values is by giving back to the community. In 2002, GSF established the GSF Foundation to help children and their families in need in the areas where GSF associates live and work. This non-profit enjoys 80 percent associate participation – one of the highest rates in corporate America. With 19 local chapters in the U.S., the GSF Foundation has raised more than $5 million to help those in need through more than 125 children's charities including Special Olympics, Big Brothers Big Sisters, and the Ronald McDonald House Charities.
Whether it's non-profit or for profit, Wetterau says that what's most important at GSF is treating people with respect. "What I'm most proud of, at least in my period of time of being with this company, is the people and the jobs that they do every day," says Mark Wetterau of GSF's associates throughout the years. "Whether they're running equipment, or sweeping the floors, or driving the trucks, or selecting orders in the warehouse, to running business groups, it's all about that we treat each other the same; that we're all human beings.
"And the philosophy of our creed stands strong, that we treat people the way we'd like to be treated. And at the same time, all of those folks work very hard to treat our customers with that same level of dignity and respect, and we do the same thing for our suppliers. So we all work together on this philosophy that is really pulled together through our creed and through our values, and that is something that makes me extremely proud."