Volume 4
| Issue 4
| Year 2008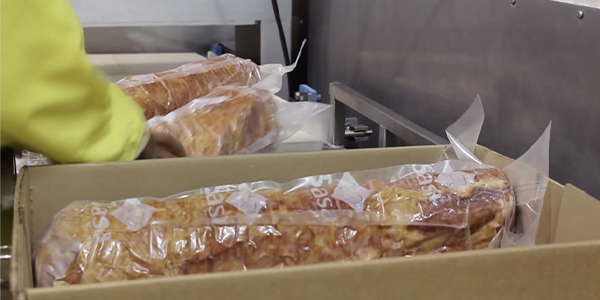 Hog farms. You can smell them for miles, that ammonia tinge in the air from thousands and thousands of snuffling bodies all packed under one roof. The Mexican state of Sonora is known for its hog farms, although the animals don't stay hogs for very long. The point is to turn them into pork – pork chops, pork loin, pork roast, and probably a healthy amount of smoked bone in loins and hams.
Sonora Agropecuaria S.A. de C.V. – or Sasa, in its Spanish acronym. These days, however, it runs the processing side of things, putting thousands of beasts under the knife every day to produce tens of thousands of tons of fresh and pro-cessed pork every year.
That makes the company number one in the local market and number three in the export market, and although rising corn prices have taken their toll, Sasa's sales are approaching $100 million per year. And that's not just any pork that Sasa is producing – much of it is high-grade export pork, manufactured to the stringent standards of the Japanese market, which is the company's principle customer. As Sasa looks to expand exports to the U.S. and possibly other parts of Asia, it's well positioned to do so with both volume and quality standards.
Adapting strategy
Sasa has been around for more than a quarter of a century. The company was founded in 1972 by the founders of Sonora's budding pork industry. At the time, the idea was to sell not pork, but hogs. Sasa would sell them truckloads of the squealing, shuffling animals to processors who would do the dirty work of slaughtering the hogs and carving up the fresh carcasses.
The directors of the company quickly noted, however, that the serious money was to be found in adding value to the meat by slaughtering it and carving it themselves. Transport was easier as well, and Sasa changed it's modus operandi. Lucky thing, too. It wasn't long after – sometime in the mid-1970s – that Japanese pork buyers arrived in Mexico, looking for quality product.
"In the beginning, we didn't sell it to them," explained Antonio Bojorquez, the general director of Sasa. "The Japanese came to buy."
Setting standards
The first step of that meat exporting process is to meet sanitary standards. For agriculture exports, a product is usually certified by region, Bojorquez explained. The Japanese, taking a close look at Mexico, selected the state of Sonora to start with, due to its sanitary status. Quality standards were set and met, and by 1977 Sasa was exporting fresh pork to Japan.
Today, the company's processing plant is still located in Navojoa, Sonora, a state that borders California, Arizona and New Mexico and has access to highway systems, three ports, and three airports. The plant is a sprawling 14,000 square meters.
On a daily basis, around 1,500 hogs go to the slaughter. Then these carcasses are sent to the cooling rooms, and once refrigerated properly, they are cut up, or they are carved up into portions. The freezers can hold 900 tons of finished product, and the refrigerators 70 tons.
Capacity and clients
Sasa processes 46,000 tons of pork per year, and it has the capacity to go up to 60,000 tons of pork. That amount breaks down into various products. Of that maximum capacity, 36,000 tons would be frozen and 12,000 would be fresh – chops, loin, roasts. The factory can also produce 1,700 tons worth of processed meats, like smoked pork chops, hams, sausage, and marinated meats.
Much of that production – 80 percent – stays in Mexico. The company has a distribution network and four distribution centers throughout the country: one in the northeast, one in Guadalajara, one in Mexico City, and one in the southeast. The company's main customers are the large supermarkets that dot the Mexican landscape. Just to name a few, the company provides to Wal-mart, Gigante, Sam's Club, Soriana, Casa Ley, Sigma Alimentos, Grupo Bafar, and many others.
Bojorquez emphasized, however, that they also offer services to small buyers as well, and service to their customers – all their customers – is a high priority of Sasa.
"You don't have to buy a whole trailer of product," he said.
Quality exports
The other 20 percent of Sasa's production is destined for the export market, and most of it ends up in Japan. A partnership with Sig International, Inc. (Meat Trading Company), has helped Sasa more effectively serve the Japanese market. Bojorquez said the Japanese quality standards are very strict, and the requirements of that market have helped Sasa to remain one of the best certified processors in the business.
The company has the SQF 2000 rating, levels one, two, and three, as well as quality certifications from the Mexican government. Internationally, Sasa also has the thumbs-up from Japan's Ministry of Agriculture, Forestry, and Fisheries, U.S.D.A., the Canadian Food Inspection Agency, and the government of South Korea.
Bojorquez pointed to the company's quality ratings as one of the principle advantages Sasa holds over its competitors. In a market in which customers are every day demanding both higher safety and quality standards, and longer shelf life for the product, Sasa continues to push itself to deliver those requirements and keep its competitive edge.
That push means that in most cases, Sasa's own quality standards exceed the standards requested by its customers, Bojorquez said. At the same time, the company has worked to control the use of medicines and hormones that might leave toxic traces in the meat, following the worldwide trend toward more naturally-produced food products. In doing that, Sasa has at times hired consulting firms and specialists in the field to update, to train and to inspect the company's providers to make sure they are meeting the strict standards.
Challenges and expansion
Sasa will be confronting some important challenges in the years to come. For one thing, the price of corn is pushing up the cost of almost all food, and pork in particular since it is the principle feed used to fatten up young hogs. Sasa will have to continue to look for new ways to keep costs reasonable.
For another thing, Sasa will have to look for new ways to expand its business, both on the supply side and the demand side. On the supply side, the pork production of Sonora is almost cashed out, Bojorquez said. The company will shortly have to expand its buying and processing operations to another state. Bojorquez said the company is looking at purchasing a second plant in the central part of the country that would double capacity and push growth, although nothing is concrete yet.
On the demand side, the company will have to be looking for places to sell that expanded capacity. The company is therefore looking to other Asian countries like South Korea. But it will also be making a strong push into the U.S. market. Right now, only a small percent of Sasa's exports go to its northern neighbor. But with the strict quality standards that Sasa has adopted to meet Japanese demand, Sasa is well positioned to make a strong incursion into the U.S., especially considering the growing Latino population there, Bojorquez said.
With its strong safety and quality standards, its growing facilities, and its expanding customer base, Sasa is looking at a stronger position in both the Mexican and the international markets for years to come.