The need to work remotely has pushed manufacturers to look beyond VPN for a better solution. They find it in cloud desktops.
By Brad Peterson, vice president of marketing, Workspot
In early 2020, engineers at Global Finishing Solutions sought a better way to work from anywhere. The company's IT department had long supported remote work, mostly through VPN, but this wasn't an effective option for its CAD users because their applications are data-dense. So much data traveling through a VPN caused unworkable latency issues.
This led the company to explore the possibility of cloud desktops. After an initial proof-of-concept conducted with just five machines, the company was ready to roll these machines out to the whole organization. And it turned out to be perfect timing; just two weeks after kicking off their use of cloud desktops, the pandemic shut down much of the world. The company's staff didn't miss a day of work.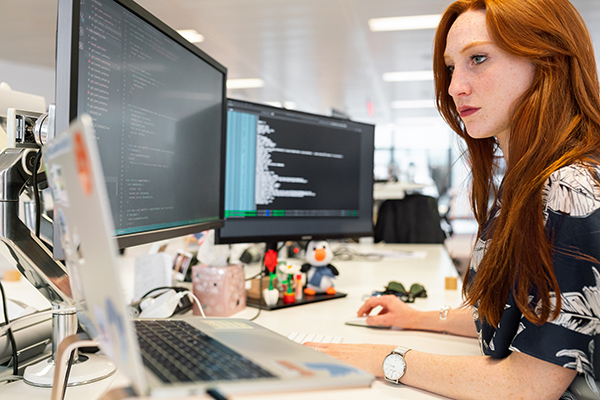 The remote challenge
As a vertical manufacturer, Global Finishing Solutions has an extensive history of designing and building paint booths and finishing equipment to help businesses achieve flawless paint finishes, maximize productivity and protect the health of their employees. Global Finishing employs engineers, architects, designers and manufacturing staff to create and build its paint booths. Employees use data-heavy programs including Inventor, AutoCAD Electrical and AutoCAD Vault.
The company's IT department has always supported remote work, typically through VPN.
People in front office, sales and warehouse-type functions have historically gained remote access to their apps and data over a VPN connection. But there was always a hurdle to clear for anyone who wanted to work remotely that dealt with design and engineering work, requiring powerful applications and very large data files.
The company's design and engineering work is done in 3D, and 3D CAD files are huge. Trying to open just one file across any VPN was difficult, and it was limiting who the company could offer remote work to.
Cloud desktops and the industrial space
The pandemic has driven adoption of desktop-as-a-service (DaaS) and cloud desktop solutions – not to mention, cloud services in general. In fact, Gartner forecasts the number of users for DaaS will grow by over 150% by 2023. And that's because organizations need a way to set up cost-effective and secure remote working spaces for the hybrid and fully remote workforce.
Cloud desktops have long offered a number of benefits for the manufacturing industry. This industry needs flexible, modern IT infrastructure to improve efficiency, reduce time to market and increase the bottom line. Organizations like Global Finishing work on large projects and complex workflows with a broad range of users in various locations.
Engineers and designers need access to powerful systems for their CAD/CAM/CAE 3D modeling workloads, while partners, suppliers and executive staff need remote access to review and approve designs and project bids. Remote users need to access apps and design models from their mobile devices. And as the company grows, IT systems and users from new locations need to be integrated to provide seamless access to a unified workflow. An efficient, collaborative environment among all end users is what successfully brings a project to fruition.
Legacy solutions can't provide the same level of performance that engineers and designers need to be productive, and they suffer from latency issues.
Benefits and next steps
Global Finishing has realized benefits beyond enabling remote work for their design and engineering staff. For instance, employees can securely access their virtual desktops with their own devices — including Macs. This is not only convenient, but it also saves the company money they would otherwise have to spend on expensive high-CPU machines – and the internal IT staff can rapidly provision desktops for any new team members, including contractors. Cloud desktops enables workers to be productive right out of the gate. And since they now have such a reliable and successful remote model, the company is looking into long-term remote and hybrid work options.
The use of cloud desktops also opens the door for expanding the talent pool, since most employees no longer must live close to a main office. As Scott Funk, Global Finishing's IT manager, puts it: "The ultimate goal is to have the ability to tap into a workforce that we haven't before. We want to support employees wherever they want to work."
Change is good
The manufacturing industry needs secure and seamless access to applications and data from anywhere, on any device. With this capability, they can expand revenue margins, increase productivity and reduce time-to-market. This is what cloud desktops offer. With the necessity of remote work, the desire for collaboration and the demands of compute-intensive applications, manufacturers can benefit greatly from adopting the technology that delivers all three – and more.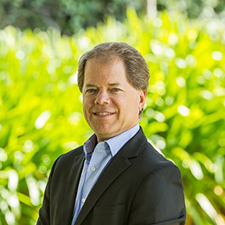 Brad Peterson, vice president of marketing, Workspot
Brad leads marketing strategy and operations for the company's vision of securely delivering desktops, workstations and apps from 82+ regions of Microsoft Azure and Google Cloud around the world.
Previously, Brad was Vice President of Marketing at DocuSign (IPO), the global leader in eSignature and Digital Transaction Management. Before DocuSign, Brad worked with Citrix for almost a decade where he built the global EBC program, produced solutions videos driving millions in pipeline, and was a regular keynote speaker for Citrix and partner events globally. Brad joined Citrix in 2004 through the acquisition of Net6, where he relocated to the Citrix EMEA headquarters in Switzerland and launched the new security appliance business over a two-year period to a $30M run rate. Brad has also held executive roles at Net6 (acquired by Citrix), Octane (acquired by E.piphany), BayStone (acquired by Remedy) and Auspex (IPO).
Brad holds a Master of Science, Electrical & Computer Engineering degree from the University of Southern California and a Bachelor of Science, Electrical & Computer Engineering degree from the University of Wisconsin-Madison.