New business launched to address the climate crisis.
The creator of the world's first climate bond, the ex-CEO of a FTSE250's global clean energy business and the ex-CEO of one of Europe's leading financial services trade associations today announced their launch of a new global climate-focused capital raising and strategic consultancy business, called Climate Solutions.
Headquartered in London, Climate Solutions connects institutional investors with equity, debt and project finance investment opportunities that accelerate climate action in one or more of its five investment themes of energy transition, sustainable agriculture, net zero real estate, water solutions and the circular economy. It is primarily focused on businesses seeking to raise USD100 million or more of capital.
Having already been approached for support by well over 200 companies from their extensive global network, co-founders Paul Camp, Bob MacDonald and Simon Puleston Jones are in the process of closing mandates for a range of opportunities across solar, battery storage, hydrogen, waste-to-energy, vertical farming, net zero real estate and electric vehicles.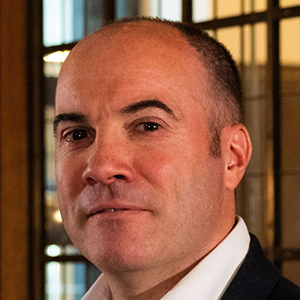 Commenting on its launch, CEO Simon Puleston Jones said "Our highly experienced and well-connected team is uniquely placed to bridge the gap between those with the money and those with the solutions. Climate Solutions will orchestrate markets to empower the global scale up of a diverse range of sustainable climate solutions, at scale and pace. Clients are choosing us because, in contrast to many of our peers, we're as expert in the technologies and projects relating to climate solutions as we are in financial markets."
To maximise its ability to successfully execute at scale and pace, Climate Solutions is establishing a collaborative global network of dealflow introducers, due diligence experts, distributors, investors and solutions providers.
Puleston Jones added, "When putting in place distribution agreements with leading investment banks, they tell us that we're pushing against an open door, such is the demand from them and their clients for climate-focused investment opportunities to meet their ESG and impact investment goals".
Climate Solutions is a global climate-focused capital raising and strategic consultancy business, headquartered in London, United Kingdom. Further information is available via the company's website at https://climatesolutions.global.
A financial services lawyer and lobbyist by background, Chief Executive Officer Simon Puleston Jones (https://www.linkedin.com/in/simon-puleston-jones/) was previously the public face of the cleared derivatives industry in Europe from 2014 to 2019 as Head of Europe for the leading global financial services trade association, FIA. Prior to that, Simon was Chief Executive of the pan European trade association, FIA Europe (previously known as "The Futures and Options Association"), a derivatives lawyer and regulatory specialist at Barclays Investment Bank and a structured finance lawyer at leading international law firm, Simmons & Simmons. Simon was also CEO and founder of WokenUp, the global social media platform for the United Nations Sustainable Development Goals, which was described by a global asset manager as "LinkedIn for ESG". On 25 July 2019, climate change changed his youngest son's date of birth (you can ask him about that…).
Chief Operating Officer, Bob MacDonald (https://www.linkedin.com/in/bob-macdonald-5879111a/), was previously CEO of leading FTSE engineering company, Wood's Specialist Technical Solutions division – including clean energy, mining, automation, subsea, integrity, digital and technology businesses. In addition to his role at Climate Solutions, he is also a non-executive director of Logan Energy, one of the UK's leading hydrogen companies and chair of EC-OG, a leading energy storage business at the forefront of energy transition.
Head of Transactions, Paul Camp (https://www.linkedin.com/in/paul-camp-b1aa3b4/), created the world's first climate bond, under the Climate Bonds Initiative in 2014. He is widely recognised as one of the leading experts on battery storage, solar and green bonds in the UK and Europe. He was an ad hoc (unpaid) advisor to the Crown Commercial Lead for Energy at the Prime Minister's Cabinet Office on clean energy and was a co-founder of the UK arm of BELECTRIC (which in 2009/10 was the world's largest solar EPC business and in 2017 was sold to what is now RWE Innogy). Paul was appointed a "Member of the Advisory Panel" at the Climate Bonds Initiative in 2016.
LinkedIn: https://www.linkedin.com/company/climate-solutions-global/about/
Twitter: @scaleandpace