July 24, 2019  
COLUMBUS, Ohio — Middle market companies continue to show strong growth according to the National Center from the Middle Market (NCMM). More than three-quarters of firms report year-over-year revenue growth, with a full 38 percent reporting a growth rate of 10 percent or more. Further, the majority of middle market leaders say they have access to sufficient working and investment capital. These insights come from the 2Q Middle Market Indicator (MMI) released today.
Future expectations continue to soften across the middle market. More than half (52 percent) of middle market businesses believe growth will continue over the next year, while 8 percent predict a decline. Compared to last quarter, estimates for the rate of growth have remained consistent at 5.4 percent, slightly below rates projected during most of 2018. Historically, the MMI has shown executives underestimate future growth rates.
Economic confidence levels have stopped their decline and inched up this quarter to 69 percent global confidence, 82 percent nationally and 89 percent locally.
"The middle market continues to demonstrate that it's the most dynamic, hardest-driving sector of the economy," said Thomas A. Stewart, executive director of the NCMM. "But, while it's delivering near-record numbers, executives are also flashing caution lights."
Compared to the end of 2018, more middle market leaders say they would save an extra dollar as opposed to investing it. Last quarter saw the first notable increase in this metric since mid-2015, and this quarter, the proportion of savers jumped once again from 35 percent three months ago to 37 percent today.
"While plans for investment remain high, there is a growing sense of wait-and-see reflected in the number of companies planning to save cash," said Doug Farren, managing director of the NCMM. "Investments might also be re-scaled, postponed or scrapped pending how the last half of 2019 shakes out."
For additional survey data and infographics, including in-depth looks at regional variations, hiring/talent acquisition efforts and other business concerns among middle market companies, visit http://www.middlemarketcenter.org.
About the Middle Market Indicator (MMI)
The MMI, which was created in 2012, surveys 1,000 executives (CEOs, CFOs and other financial decision makers) from the middle market each quarter to examine topics related to business capabilities, performance, growth drivers and economic outlook among other topics. This quarter's MMI was fielded during the first two weeks of June 2018. It is weighted to accurately reflect the size, industry-wide and geographic distribution of this sector, which includes companies ranging from $10 million to $1 billion in annual revenue. The survey is conducted by RTi Research on behalf of the National Center for the Middle Market.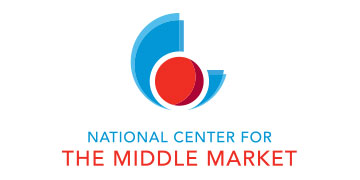 About the National Center for the Middle Market (NCMM)
The National Center for the Middle Market is a collaboration between The Ohio State University's Fisher College of Business, Chubb, Cisco Systems, Inc., and Grant Thornton LLP. It exists for a single purpose: to ensure that the vitality and robustness of Middle Market companies are fully realized as fundamental to our nation's economic outlook and prosperity. The Center is the leading source of knowledge, leadership, and innovative research on the middle market economy, providing critical data analysis, insights, and perspectives for companies, policymakers, and other key stakeholders, to help accelerate growth, increase competitiveness and create jobs in this sector.
Housed at The Ohio State University's Fisher College of Business, the National Center for the Middle Market is the first center of its kind in the nation. The Center enthusiastically serves middle market firms, students, academic researchers, policy makers, the media and other key stakeholders with interests in the health and well-being of the middle market. The Center is fully committed to funding and distributing the most credible open-sourced research, dynamically creating new knowledge, providing programs that drive value for middle market companies, and offering a well-informed outlook on the health and future of the middle market via the Middle Market Indicator.