The case for a necessary shift in manufacturing across America to spur job growth and innovation post COVID-19.
By Dhaval Jadav, Chief Executive Officer at alliantgroup
Our country is currently faced with a myriad of problems.
The ongoing global pandemic has wreaked havoc on our country from both a health and economic perspective. Mixed with undeniable political tension in the U.S. and we are left with a population crying out for answers to help us move toward progress.
The good news is that America's history of success is due in large part to our ability to innovate. We have prospered as a nation due to our willingness to embrace new ideas and adapt to tumultuous times with valid solutions.
With COVID-19's impact still taking a toll, and our reliance on outside parties fully exposed by the pandemic, now is the time to solve for how American ingenuity can offer us a path to progress.
The answer? A dynamic shift in our approach to manufacturing in order to relaunch our economy and create sustainable job growth while lessening our independence on third parties.
Recent reports have shown that two in five U.S. manufacturing companies have either relocated to China or plan to in the near future. We must create tangible ways to incentivize onshoring manufacturing jobs back to the U.S.
The first, and arguably most crucial step, is embracing new technologies such as robotics, AI and automation. Digitizing the supply chain will allow for an increase in production and the ability for humans to work in tandem with machines to create better outcomes.
Leveraging new tech through Industry 4.0 will eliminate unnecessary overhead, create a healthier environment for laborers manually operating these systems, and open the door for new jobs to become a part of the technological cycle.
These positions will include those who need to design, produce, operate and maintain the tech that is implemented.
China has taken its destiny into its own hands with its "Made in China 2025" initiative, a plan to strengthen manufacturing by high-speed development of their tech industries. America should take note and use the momentum of leveraging new technologies to help with another crucial step in this industrial evolution: changing the stereotype of manufacturing jobs.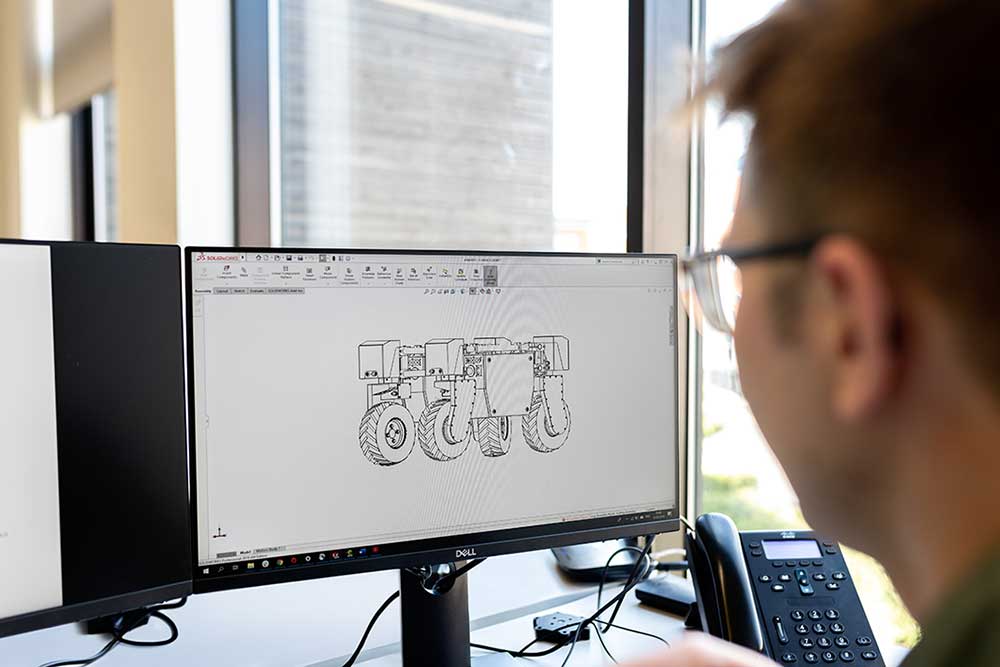 American manufacturing still carries with it the image of soot covered workers laboring away in a rusted warehouse. Reinventing this narrative starts with our education system.
STEM education must become a top priority for American education institutions, which can help in breaking these inaccurate stereotypes encouraging students to see themselves working in an increasingly tech-driven, innovative field.
Our educators, with the requisite support to make these types of initiatives a reality, can showcase the opportunity for younger generations to be a part of a high-tech movement that both literally and figuratively will build our country up.
This leads to the proverbial elephant in the room. Where will this support come from?
The answer is that this industrial evolution needs support from local, state and federal governments.
This should come in the form of incentives that will lessen the financial burden of domestic production and ultimately pay for themselves while creating an even playing field for American businesses of all sizes. An easy buy in as the outcome will be more jobs, innovation, and output.
It won't, however, be an easy fix. Between infrastructure erosion, a decline of skilled labor, capacity constraints and foreign dependency having a stranglehold on our operations, this shift won't come within weeks or months.
However, the long term gains are worth the resources poured into this movement.
The impact of revitalizing the American manufacturing engine will go beyond the simple economic numbers. It will create better lives for American workers and their families by creating a healthier manufacturing sector centered on higher paying jobs, and in turn, better opportunities for Americans.
In the late 1940s, one out of every three American workers outside of farming was involved in manufacturing. Today that number is approximately one in ten.
Weaknesses within our manufacturing sector were laid bare from the coronavirus, as shown from U.S. state governments and medical facilities relying on China and other foreign manufacturing hubs that sold PPE with incredibly inflated prices.
95 percent of U.S. companies reported that the ongoing pandemic would likely impact their supply chains. However, 65 percent of surveyed North American manufacturers recently said they are likely to bring their sourcing and production back to North America after the pandemic.
Let's give them that chance.
This dark period can be the impetus for positive change. Let's address our vulnerabilities, change our mindset, embrace new technologies and use this opportunity to show the true power of American innovation.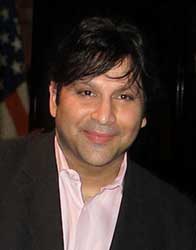 Dhaval Jadav is Chief Executive Officer of alliantgroup, America's leading provider of credits and incentives for businesses of all shapes and sizes. Jadav co-founded the firm in 2002 and; since its inception, his passion to help and serve U.S. businesses (and their CPA firms) has resulted in alliantgroup assisting thousands of businesses claim powerful cash-generating credits and incentives.
Born from alliantgroup's mission and Jadav's passion for igniting innovative thinking in the next generation through STEM skills and education opportunities, Jadav created the firm's Blue Heart Fund to give back to the community. Along with supporting various philanthropic endeavors and promoting STEM education in K-12 schools, the Blue Heart Fund offers generous STEM-based scholarships to students pursuing a career in the field.
Jadav was born in Manhattan, and grew up in California and Texas. He is a licensed attorney in Texas and received his LL.M. degree in taxation from Georgetown University Law Center. He has been featured on multiple industry publications including CFO.com, Harvard Business Review and Reuters Breakingviews.