Bosch Connected Industry hosts the first virtual NEXEEDit Summit on November 10, 2020 from 3 to 6 pm CET.
Digital event under the motto "digitalization beats crisis"
Host Sven Hamann welcomes Prof. Dr.-Ing. Gisela Lanza (KIT) and Dr.-Ing. Heinz-Juergen Prokop (Trumpf) as keynote speakers
Open discussion round with Rolf Najork, member of the Bosch board of management
Interactive mix of lectures, best practices and panel discussions
Practical examples show how Bosch is mastering the crisis with digitalization
Stuttgart/Germany – Fast, efficient and very flexible: that's the goal of digitalization, and exactly how the first virtual NEXEEDit Summit from Bosch Connected Industry is designed. In just three hours, participants will experience and discuss how digitalization can prepare manufacturing and logistics for the factory of the future on November 10, 2020 from 3 to 6 pm CET.
The event, which is free of charge, primarily addresses C-level executives and production managers of manufacturing companies. "It makes no difference whether you are a regional medium-sized company or an international enterprise. If you have the right strategy, you can implement projects of any size," says Sven Hamann, CEO of Bosch Connected Industry and host of the NEXEEDit Summit.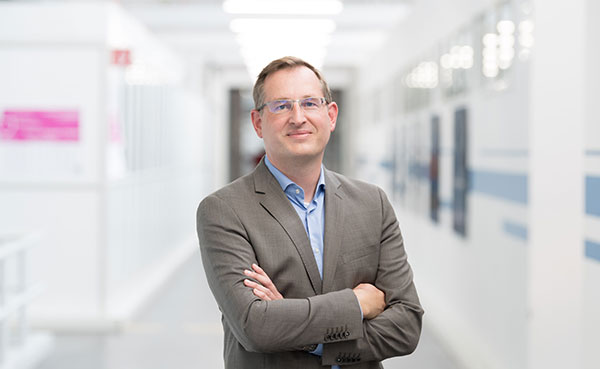 Prominent speakers, in-depth content
With keynotes by Prof. Dr.-Ing. Gisela Lanza (Head of the Institute of Production Science, Karlsruhe Institute of Technology, KIT) and Dr. Heinz-Juergen Prokop (CEO Machine Tools, Trumpf) as well as Rolf Najork, member of the Bosch board of management, Hamann sees himself in excellent company. Further experts will provide details of their experiences and the practical implementation of digitalization projects in manufacturing and logistics in presentations and breakout sessions. "Together with our participants, we will discuss how production companies can emerge from this crisis as winners and prepare themselves for the future," says Hamann.
How can costs be reduced in manufacturing and logistics? What solutions can be used to ramp up production during the pandemic? How can Industry 4.0 contribute to energy efficiency? And what role do people play in the digital factory? The NEXEEDit Summit will provide answers regarding strategy development, implementation and best practices in a versatile mix of keynote speeches, Q&As, breakout sessions and a panel discussion.
The NEXEEDit Summit will take place on Tuesday, November 10, 2020 from 3 to 6 pm CET. Participation is free of charge. For further information and registration, please visit: https://bosch-nexeedit-summit.com/
Contact
Sabina Kentsch
phone: +49 711 811-30503
Twitter: @BoschBCI
The business unit Bosch Connected Industry offers software and services for Industry 4.0 in a comprehensive portfolio under the name NEXEED. Based on the needs of its own Bosch plants and warehouses, NEXEED optimizes manufacturing and logistics processes in terms of transparency, agility, costs, quality and time and supports employees in their daily work. With NEXEED, Bosch Connected Industry enables the digitization of the entire value chain. Employees at locations in Germany, Hungary and China are continuously developing the portfolio. In addition to the interoperable Nexeed Industrial Application System for connected manufacturing, customers also receive solutions for specific applications, retrofit solutions for existing plants and a wide range of services such as consulting, technical support, employee qualification, and implementation assistance. For further information: www.bosch-connected-industry.com, twitter.com/BoschBCI, linkedin.com/company/bosch-connected-industry
The Bosch Group is a leading global supplier of technology and services. It employs roughly 400,000 associates worldwide (as of December 31, 2019). The company generated sales of 77.7 billion euros in 2019. Its operations are divided into four business sectors: Mobility Solutions, Industrial Technology, Consumer Goods, and Energy and Building Technology. As a leading IoT provider, Bosch offers innovative solutions for smart homes, Industry 4.0, and connected mobility. Bosch is pursuing a vision of mobility that is sustainable, safe, and exciting. It uses its expertise in sensor technology, software, and services, as well as its own IoT cloud, to offer its customers connected, cross-domain solutions from a single source. The Bosch Group's strategic objective is to facilitate connected living with products and solutions that either contain artificial intelligence (AI) or have been developed or manufactured with its help. Bosch improves quality of life worldwide with products and services that are innovative and spark enthusiasm. In short, Bosch creates technology that is "Invented for life." The Bosch Group comprises Robert Bosch GmbH and its roughly 440 subsidiary and regional companies in 60 countries. Including sales and service partners, Bosch's global manufacturing, engineering, and sales network covers nearly every country in the world. The basis for the company's future growth is its innovative strength. Bosch employs some 72,600 associates in research and development at 126 locations across the globe, as well as roughly 30,000 software engineers.
The company was set up in Stuttgart in 1886 by Robert Bosch (1861–1942) as "Workshop for Precision Mechanics and Electrical Engineering." The special ownership structure of Robert Bosch GmbH guarantees the entrepreneurial freedom of the Bosch Group, making it possible for the company to plan over the long term and to undertake significant upfront investments in the safeguarding of its future. Ninety-two percent of the share capital of Robert Bosch GmbH is held by Robert Bosch Stiftung GmbH, a charitable foundation. The majority of voting rights are held by Robert Bosch Industrietreuhand KG, an industrial trust.
The entrepreneurial ownership functions are carried out by the trust. The remaining shares are held by the Bosch family and by Robert Bosch GmbH.
Additional information is available online at www.bosch.com, www.iot.bosch.com, www.bosch-press.com, www.twitter.com/BoschPresse.