Forced Entry Ballistic Rated Buildings are designed to protect those inside from a sustained forced entry attack until backup can arrive.
As a modular construction provider for over 25 years, Panel Built, Inc. is constantly looking to expand and improve their selection of products to better serve their customers. Now Panel Built is introducing a new line of security solutions with Forced Entry Rated Buildings. Panel Built Forced Entry Ballistic Rated buildings are designed to protect against both a sustained forced entry attempt and military rifle rounds. Most structures are rated for 5-minute, 15-minute, 30-minute, and 60-minute periods. The design is tested via a simulated mob-like attack with sledgehammers, screwdrivers, chisels, and other instruments.
The buildings themselves were initially designed to provide additional protection for high-threat level government and military facilities. However, the forced entry-rated buildings are an excellent security tool for other venues with a high threat of a potential attack. Unfortunately, this can include corporate headquarters, sporting events, entertainment venues, and other public spaces. Being FE/BR rated, the buildings can protect the people inside in case of an incident for long enough until the police or additional backup can arrive. The FE/BR buildings are fully custom configured and designed so they can be for a variety of applications, including guard booths, restrooms, breakrooms, classrooms, and more.
Since 1995, Panel Built, Inc. has been a modular construction provider, offering modular offices, mezzanines, cleanrooms, guard booths, ballistic rated buildings, military towers, equipment booths, and more. Panel Built and all of their employees operate under one mission, "To Solve Our Customers' Space Needs with Excellence and Great Customer Service." Starting in the mountains of Blairsville, Georgia, Panel Built now operates out of state-of-the-art modular construction facilities.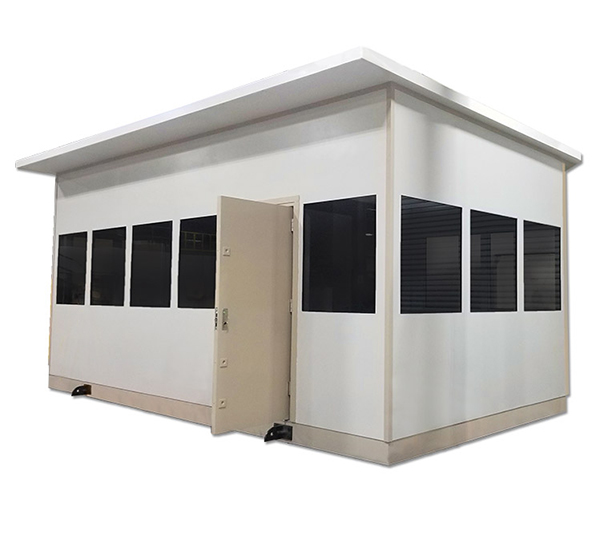 For more information, visit: httgs://www.ganelbuilt.com/forced-entry-ballistic-rated-buildings-febr/