Wearable scanner maker's CTO steps down, follows example of co-founders; experienced leaders step up to advance human centered design idea.
Wearable Scanner Maker's CTO Steps Down, Follows Example of Co-Founders
Experienced Leaders Step Up to Advance Human Centered Design Idea
CHICAGO and MUNICH – ProGlove, the leader in ergonomic wearables for industry, promotes Ilhan Kolko to Chief Product Officer. Out of ProGlove's US headquarters in Chicago, Kolko will oversee product development and all related aspects. In this role, Kolko reports directly to ProGlove's CEO, Andreas Koenig. At the same time, ProGlove promotes Konstantin Brunnbauer to Vice President Production & Hardware Engineering. Brunnbauer will be responsible for hardware development and production of the wearables-specialist He will report to Thomas Nowak, COO of ProGlove. Both appointments come after former Chief Technology Officer, Jonas Girardet, a co-founder of ProGlove, takes on a new role within the business, seeing him take on transformational projects at ProGlove. Girardet's voluntary transition makes way for a new era of leadership.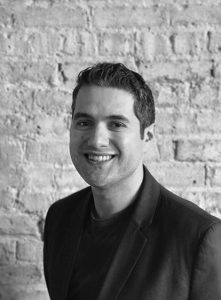 Ilhan Kolko, Chief Product Officer, ProGlove
Kolko joined ProGlove in 2020 from Echo Global Logistics (Echo), a leading provider of tech-enabled transportation and supply chain management services. Echo is noted for its meteoric rise, since its formation in 2005 by Groupon veterans, Eric Lefkofsky and Brad Keywell, to its NASDAQ listing in 2009 and a 2020 revenue forecast in excess of $2B. At Echo Kolko was VP of Product and User Experience. He led the design and development of Echo's digital freight marketplace and proprietary API-first transportation management platform. Kolko holds a B.S. in Industrial Engineering from Purdue University and an M.S. in Marketing Analysis from DePaul University.
Konstantin Brunnbauer, Vice President Production & Hardware Engineering
ProGlove was founded in 2014 and Konstantin Brunnbauer has been part of ProGlove since September 2014, which makes him one of the company's first employees. Since then, Brunnbauer has led ProGlove's production and logistics department. Before joining the wearable maker, Brunnbauer worked for AWS Systemtechnik and ZF Friedrichshafen. Konstantin Brunnbauer completed his studies at the University of Applied Sciences in Munich/Germany and earned a Bachelor of Business Administration and Engineering degree.
"Both live and breathe Human Centered Design", says ProGlove CEO
"Our product philosophy is what sets us apart in the market. It really is the foundation of our success. That's why it was important to me to put this critical responsibility in experienced hands who have fully internalized our approach," says Andreas Koenig, CEO at ProGlove." Ilhan and Konstantin live and breathe Human Centered Design. Therefore, I am sure, that with these two as protagonists, we are in the best possible position to accomplish our objectives. Even more so, as we continue to expand our software solutions and add to the entire ProGlove ecosystem. All of that starts with the human worker at the center, but it all needs to mesh together to continue to bring this into reality."
"It is the ultimate goal of a founder to build a great team and bring in strong leaders who can drive the organization, including our vision and our corporate culture. I feel like this goal has been accomplished," highlights Jonas Girardet, Ex CTO and Co-Founder at ProGlove. "Therefore, I will step aside and make room for Ilhan to drive our product development. That being said, I will remain in the company and take on projects that support our vision, shape our future and continue to make ProGlove the company we would never have dreamed of in 2014.The future is exciting and we have the best team in place to succeed."
As CTO, Jonas Girardet headed the product development at ProGlove. He was part of the core team that successfully came out on top of the Intel Make It Wearable Challenge; which marked the start of ProGlove's journey. Girardet follows the example set by his fellow co-founders Thomas Kirchner and Paul Günther. This move illustrates the company's culture that is manifested in its values. The core value actually reads: "Work together! Respect and trust each other. No politics. Be humble. Use humor! Celebrate."
More information about ProGlove's culture and values  available at https://www.proglove.com/about-us/
About ProGlove
ProGlove builds the smallest, lightest, and toughest barcode scanners in the world, connecting workers to the Internet of Things. This promotes human-machine collaboration and drives the digitization of the shop floor. More than 500 renowned organizations in manufacturing, production, logistics, and retail use these smarter workforce solutions.
ProGlove was founded in December 2014 after winning the Intel "Make it Wearable" Challenge and is backed by growth-focused investors Summit Partners, DICP Deutsche Invest Capital Partners, and Bayern Capital. The company employs more than 200 people from over 30 countries with offices in Chicago, Munich (Germany), and Belgrade (Serbia). The World Economic Forum named ProGlove a Technology Pioneer in 2020. More information is available at www.proglove.com.
Media Contact
ProGlove
Axel Schmidt
Senior Communications Manager
E-Mail: axel.schmidt@proglove.de
Phone: +49-89-262035036