By Michael Timms
I realize that saying "recruiting is broken" may sound dramatic but as inflammatory as it may sound, it's true. Think about it. Is your industry recruiting process delivering, on a regular basis, the top-tier leaders that your company is desperately seeking? Most people that I talk to are telling me "no." They're not happy with the results that their recruiters are producing, or at the very least, they've come to terms with what their recruiters can realistically produce.
Recruiting Is Overused and Misapplied
If you're not happy with what you're recruiters are producing, it's probably not their fault. Recruiting is like a hammer. It used to be the only tool a framer had to frame a house with. But with the invention of the nail gun, everything changed. What used to take days to build now only takes hours. Framing went from being a constraint in the building process to becoming a stage that could be easily scaled up. If you're building a house and the only tool you've supplied your framer is a hammer, then then don't blame the framer if it takes five times longer than you'd like, and costs a bundle more than it should.
When a vacancy occurs, most senior leaders instinctively instruct their HR team to 'hammer it,' not realizing that there is a much more sophisticated, highly effective and less costly alternative. In construction, hammers are still used, but the scope of their use is much smaller and the projects they are used on are much more targeted. Likewise, there will always be a need for recruiting, but recruiting's most important function is to bring in entry-level employees who are trainable, have a strong work ethic, and who bring the right attitudes.
Succession Planning That Works
Succession planning answers arguably the greatest talent management question of the 21st century: how will organizations fill the void left by the baby-boomers? Unfortunately, most succession plans don't work. About 90% don't work, in fact, according to a study by Deloitte and validated by my own observations. So last year I decided to find out why, exactly, most succession plans don't work. I interviewed over 50 executives from nearly 50 different companies to discover what has worked for them, and what hasn't, in their efforts to grow their bench strength from within. What I discovered is that building a strong pipeline of talent boils down to three general principles.
Executive leadership and buy-in. Succession planning must be led by the top executive, not simply delegated to human resources. This means that leadership development must be on a very short list of an organization's top strategic priorities.
Keep it simple. Organizations with effective succession plans remove everything extraneous and bureaucratic in favor of simplicity and efficiency.
Follow the Critical Path. For the best chance at success, organizations must complete the right succession planning activities, at the right time, and in the right order.
Forget Incremental Improvements, You Need A New Tool
Just as hammers have been incrementally improved over the years with new materials and larger sizes, so has recruiting made incremental improvements by incorporating behavioral interviewing techniques and taking advantage of social media platforms. But incremental improvements just won't cut it any longer with the demographic tsunami at our doorstep. Companies need a new tool to break through the constraint that talent acquisition has become to organizational growth.
Companies that rely primarily on the blunt tool of recruiting to fill their key positions will soon be bypassed by those who embrace succession planning. If organizations want to secure a pipeline of talent for the precarious times ahead, they must act now to implement a succession plan that works.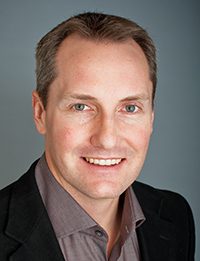 Michael Timms is a management consultant, author and speaker specializing in organization and leadership performance and the founder and principal of Avail Leadership. Timms is also the author of the new book, Succession Planning that Works. You can learn more about Timms and his book at www.availleadership.com and connect via Facebook, LinkedIn and Twitter.