ALYN Hospital is using SIOS DataKeeper software to provide high-availability protection for all of its mission-critical applications.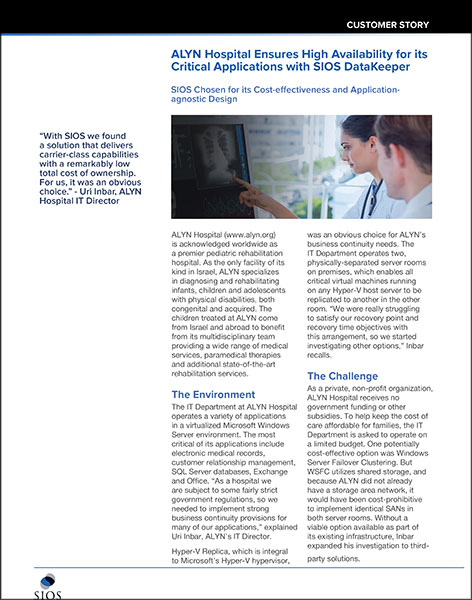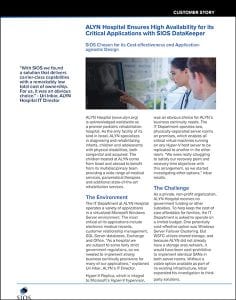 About SIOS Technology Corp.
SIOS Technology Corp. makes software products that provide the insights and guidance that IT managers need to manage and protect business-critical applications in large, complex data centers. SIOS SAN and SANLess software is an essential part of any cluster solution that provides the flexibility to build Clusters Your Way™ to protect your choice of Windows or Linux environment in any configuration of physical, virtual and cloud without sacrificing performance or availability. Founded in 1999, SIOS Technology Corp. (https://us.sios.com) is headquartered in San Mateo, California, and has offices throughout the United States, United Kingdom and Japan.