Siemens will offer presentations and demonstrations on the SINUMERIK CNC family of CNCs and machine tool digitalization solutions at EASTEC.
By combining the real world with the digital world, Siemens will demonstrate how the full potential of data enables machine builders and end-users to be flexible and sustainable in their manufacturing.
On display in the Siemens booth will be the SINUMERIK family of controls that includes SINUMERIK 828D, SINUMERIK 840D and the new SINUMERIK ONE, the first-ever digital-native CNC.
SINUMERIK 828D is a compact and advanced CNC designed to enable machine tool manufacturers to leverage the full productivity potential of the digital factory in a mid-range control. With its panel-based design, the 828D can control up to 10 axes and spindles plus two auxiliary axes making it the perfect CNC system for job shop production.
SINUMERIK 840D sl is the control of choice for modular machine tools used in serial production, 5-axis and multi-tasking machines. The drive-based 840D can control up to 31 axes and spindles, any number of PLC axes and up to 10 machining channels. It works equally well in a job shop, mid-sized or large production facility.
Developed from the ground up, the NEW SINUMERIK ONE is the first CNC system to master the challenges of digital transformation in the machine tool industry. Real-world machining processes and machine tool behavior can now be simulated in the digital world thanks to the Digital Twin.
Using Create MyVirtual Machine, machine tool builders can speed up their development and commissioning times to new levels of quality and efficiency. Machine users can also benefit from a "digital first" strategy for their central processes during production when they use Run MyVirtual Machine. Programming, production planning and process optimization can be simulated instead of performing them directly at the machine and non-productive times are eliminated.
In addition to the SINUMERIK family of controls, we will present our machine tool digitalization portfolio of software apps that increase the manufacturing productivity and accelerate the business of both machine tool builders and machine users. These include Manage MyMachines, Analyze MyMachine, Analyze MyPerformance, Analyze MyWorkpiece, Adaptive Control and Monitoring, and more.
Siemens technical experts will be in the booth for demonstrations and to answer all questions. Editors are welcome to stop by.
For specific product information and inquiries, send an e-mail to: cnc.marketing.us@siemens.com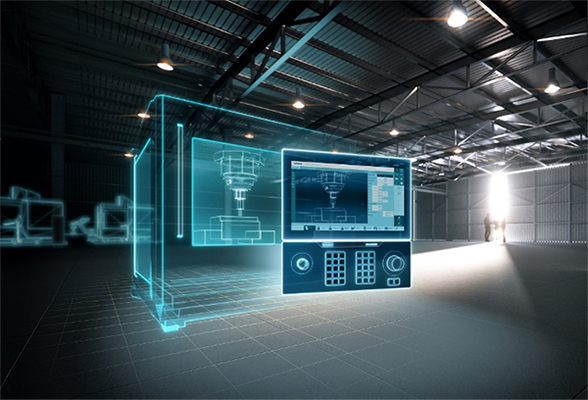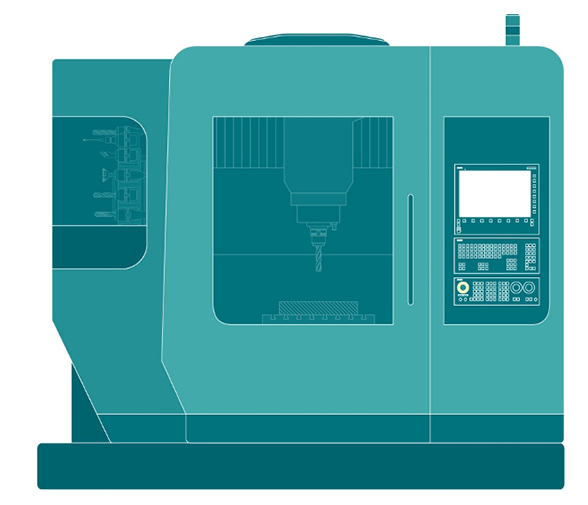 For more information, please visit:
http://usa.siemens.com/cnc
Contact for journalists:
Siemens
John Meyer
(847) 952-4158
john.meyer@siemens.com
Siemens Digital Industries (DI) is an innovation leader in automation and digitalization. Closely collaborating with partners and customers, DI drives the digital transformation in the process and discrete industries. With its Digital Enterprise portfolio, DI provides companies of all sizes with an end-to-end set of products, solutions and services to integrate and digitalize the entire value chain. Optimized for the specific needs of each industry, DI's unique portfolio supports customers to achieve greater productivity and flexibility. DI is constantly adding innovations to its portfolio to integrate cutting-edge future technologies. Siemens Digital Industries has its global headquarters in Nuremberg, Germany, and has around 75,000 employees internationally.
Siemens Corporation is a U.S. subsidiary of Siemens AG, a global powerhouse focusing on the areas of power generation and distribution, intelligent infrastructure for buildings and distributed energy systems, and automation and digitalization in the process and manufacturing industries. Through the separately managed company Siemens Mobility, a leading supplier of smart mobility solutions for rail and road transport, Siemens is shaping the world market for passenger and freight services. Due to its majority stakes in the publicly listed companies Siemens Healthineers AG and Siemens Gamesa Renewable Energy, Siemens is also a world-leading supplier of medical technology and digital healthcare services as well as environmentally friendly solutions for onshore and offshore wind power generation. For more than 160 years, the company has innovated and invented technologies to support American industry spanning manufacturing, energy, healthcare and infrastructure. In fiscal 2018, Siemens USA reported revenue of $23.7 billion, including $5.0 billion in exports, and employs approximately 50,000 people throughout all 50 states and Puerto Rico.