Istec's revolutionary SIL rated overspeed protection system is now globally available.
Lisse, The Netherlands: Istec's revolutionary SIL rated overspeed protection system is now globally available. The Istec SpeedSys 200 is an innovation driven by growing market needs and decades of experience with speed applications, to broaden the range of rotating machinery that is eligible for high integrity overspeed detection. A year of running successful (compliance) tests, obtaining the SIL 2 certificate, and a growing international partner network marks the global launch of the SpeedSys 200.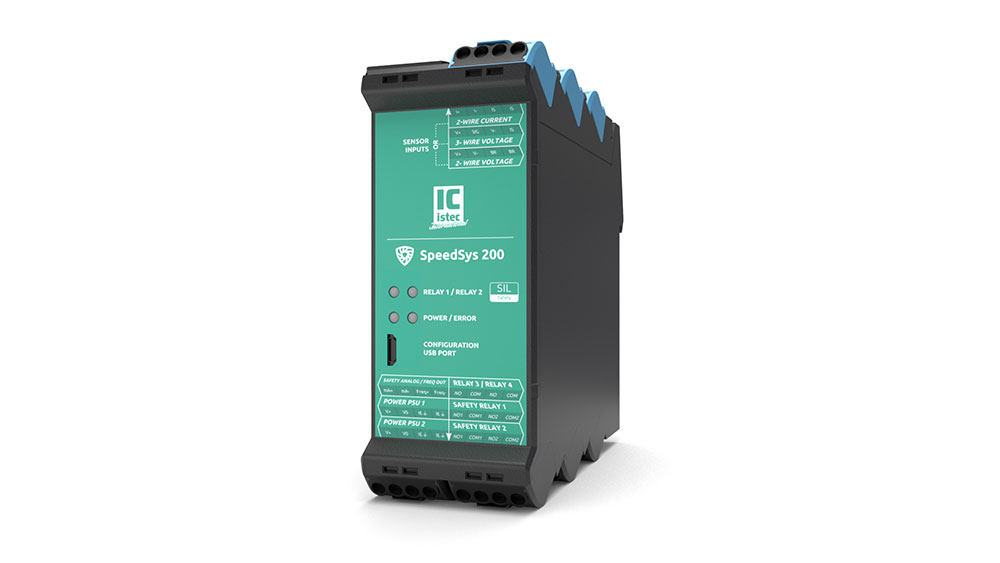 Game changing innovation
The SpeedSys 200 negates the complexity of rack-based systems by delivering the core layer of SIL-rated overspeed protection with a compact architecture. It adapts to market needs by taking scalability to a new level and increasing the accessibility of high integrity safety systems for rotating machinery, without any safety concessions.
A growing global adoption to SIL for both small and large rotating machinery demands innovation on the machine protection market. SpeedSys 200 adapts to these shifting demands with an architecture to suit the technical and financial environment of any rotating machine.
SpeedSys product line
To complement its product portfolio, Istec is developing a series of advanced products for speed measurements and protection, including:
Istec SpeedMon delivers advanced speed monitoring functions, for conditions like creep, underspeed, reverse rotation and standstill.
Istec SpeedSen is a SIL-certified Hall-effect speed sensor for accurate speed measurements.
Istec Simulator enables software-guided speed simulations for proof testing and commissioning of speed and vibration protection systems. For speed, it supports (3-channel) simultaneous signal testing to enable full proof testing for any voting structure.
About Istec
Decades of experience with speed applications and an extensive understanding of SIL enabled Istec to take the next step in its endeavours of providing customers with SIL rated overspeed protection solutions. Motivated by shifting customer needs and the wave of obsolescence in the market, Istec redefined the concept of overspeed protection hardware; to deliver increased safety and maximized availability that fits a wide range of machinery.
Istec ensures maximal value generation of critical machinery with advanced protection and monitoring solutions. Every Istec product is designed to meet the increasing demands of