CETCO is happy to share its university-led research as presented at the American Ground Water Trust's (AGWT) Information-Exchange Webinar.
BETHLEHEM, PA – Continuing its staunch commitment in raising public awareness about alternative environmental remediation products with proven results, CETCO is delighted to share its recent university-led research as presented at the American Ground Water Trust's (AGWT) Information-Exchange Webinar, "Solutions to Groundwater Contamination: PFAS and Other Related Compounds." In its latest presentation entitled "Exploring PFAS Treatment Solutions and Their Efficacy: Comparison of Novel Adsorbents, Granular Activated Carbon, and Ion Exchange Resins", viewers who missed this webinar are invited to tune in by downloading this PowerPoint link.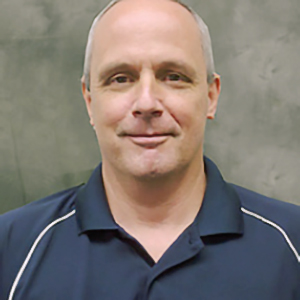 Matt Geary, Technical Sales Manager for CETCO, explores various PFAS treatment solutions and their efficacy when treating drinking water, groundwater, or soil. The presentation also shares results from university-led research and field pilot studies on various treatment solutions, including FLUORO-SORB® adsorbent, a proprietary NSF-certified adsorption media developed by CETCO and launched commercially last year. This year, FLUORO-SORB® adsorbent caught the eye of environmentalists when a column testing study conducted by the Colorado School of Mines revealed that the product was 3-4 times more effective than Granular Activated Carbon in removing PFAS from groundwater.
In addition to sharing a detailed overview of FLUORO-SORB® adsorbent, the following topics will also be covered:
PFAS and Current Treatment Options: Ion Exchange Resins, Granular Activated Carbon, etc.
Groundwater and Soil Treatment: Research conducted by McGill University
Drinking Water Treatment: Research conducted by the Colorado School of Mines and results from a field study conducted by the Orange County, California Water District
Source Zone Treatment and Stabilization: Research conducted by the University of Texas – Austin and results from a bench and field pilot study conducted by Arcadis
Matt provides sales and technical support for the Environmental Products – Remediation Technologies division of CETCO as a Technical Sales Manager. He has over 32 years of experience in the environmental remediation industry, ranging from his role as the site superintendent of one of the nation's largest remedial construction firms to managing a remediation estimating department and serving as Vice President of Sales and Marketing of a mid-sized environmental consulting firm. Matt brings together a strong, diverse background in applied environmental sciences and extensive knowledge of local state and federal regulations.
He has served as a member of the Brownfield Action Committee (BAC) for The Delaware Department of Natural Resources and Environmental Control (DNREC) and presented technical papers and case studies at many local and national conferences. His practical field experience and knowledge of local markets will provide for superior service to our valued customers. Matt earned a Bachelor's Degree in Environmental Resources Management from Pennsylvania State University.
AGWT is a registered 501(c)(3) non-profit education organization dedicated in part to raising awareness about the environmental and economic value of groundwater, promoting efficient and effective groundwater management practices, and fostering smart water decision-making amongst the community and stakeholders alike, this accredited webinar concentrates on the implications of PFAS. Viewers will learn more about how these complex, man-made compounds affect the water supply globally, and what can be done to remove them.
To learn more about AGWT and its groundwater awareness continuing education program, visit https://agwt.org/.
About FLUORO-SORB® adsorbent
FLUORO-SORB® adsorbent is a proprietary, NSF-certified adsorption media that effectively treats a broad spectrum of PFAS. It resists competitive adsorption from co-contaminants typically found in water and sediment and can be deployed in a variety of remediation strategies.
FLUORO-SORB® adsorbent can be used as a flow-through filtration media for drinking and groundwater, either on its own or as a pre- or post-treatment in connection with your existing water treatment trains. Due to its higher sorption capacity and kinetics, FLUORO-SORB® adsorbent requires fewer change-outs than other treatment media, resulting in a positive impact on operational costs and lower disposal costs for spent media.
FLUORO-SORB® adsorbent can also be used to control the source and stop the contamination from spreading, either for In Situ Stabilization and Solidification (ISS) or as a Permeable Reactive Barrier (PRB). Finally, it can be used within a CETCO REACTIVE CORE MAT® composite geotextile mat for sediment capping.
Manufactured in the United States, FLUORO-SORB® adsorbent is commercially available in three granule sizes in four custom blends. For more information or to obtain a sample for a laboratory treatability study, visit pfas.cetco.com or contact cetco@mineralstech.com.
About PFAS
PFAS have been integrated into dozens of industry and consumer products over the past 60 years, including non-stick cookware, clothing materials, carpets, firefighting foams and various other products designed to resist grease, water and oil. During the production and use of products that contain PFAS, the chemicals become absorbed into soil and water. The strong carbon-fluorine chemical bond prevents their breakdown in nature, eventually allowing it to enter the food chain.
About CETCO
A subsidiary of Minerals Technologies Inc., CETCO is a construction technologies company based in Bethlehem, Pennsylvania. Offering solutions for commercial, industrial and infrastructure construction challenges worldwide, CETCO provides expertise in transforming minerals and polymers into technologies that improve productivity and performance. This includes leading the industry in environmental solutions for containment and remediation of pollutants, including groundwater treatment, solidification and stabilization, and sediment remediation.
About Minerals Technologies Inc.
New York-based Minerals Technologies Inc. (MTI) is a resource- and technology-based growth company that develops, produces and markets worldwide a broad range of specialty mineral, mineral-based and synthetic mineral products and related systems and services. MTI serves the paper, foundry, steel, construction, environmental, energy, polymer and consumer products industries. The company reported sales of $1.8 billion in 2019. For more information visit www.mineralstech.com.
Product Link
https://www.mineralstech.com/business-segments/performance-materials/cetco/environmental-products/products/fluoro-sorb
FLUORO-SORB® YouTube Video
https://www.youtube.com/watch?v=HGKawPAMULA
Website
http://www.cetco.com
Social Media
https://www.facebook.com/cetco.mti
https://www.twitter.com/cetco_mti
https://www.linkedin.com/company/cetco
https://www.youtube.com/channel/UCNTQ88nSZT_5S9EA_RppqYg