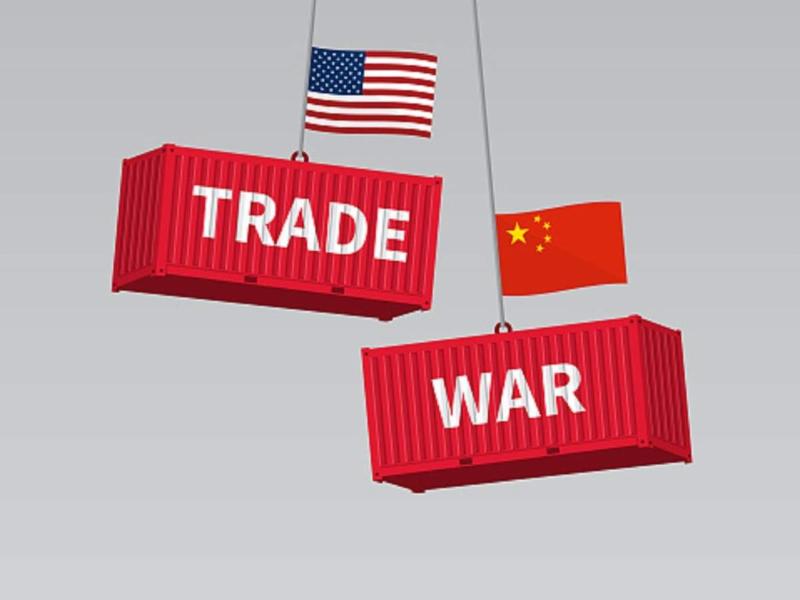 August 2, 2019
By Alan Tonelson
Domestic U.S. manufacturing turned in a mixed job creation performance in July, with this morning's figures containing fodder both for the optimists and the pessimists. And the ambiguousness extended to interpreting the results of President Trump's tariff-centric trade policies – which is not entirely surprising, especially given the nature of the China duties, which have been imposed in phases, and where threats have displayed an on-again-off-again nature.
Overall, the optimists could point out that the new Bureau of Labor Statistics (BLS) data showed a fourth straight sequential gain for manufacturing employment, as industry added 16,000 net new jobs in July. Moreover, the monthly rate of payroll increases is up from 3,000 in April. In fact, the July sequential gain was the sector's best since January, when manufacturers grew net employment by 17,000.
Nonetheless, the revisions were decidedly negative, with May's increases being downgraded from 4,000 to 2,000, and June's all the way down from 17,000 to 12,000. Moreover, July's 157,000 year-on-year manufacturing employment improvement was the lowest in absolute terms since October, 2017's 146,000.
Identifying a clear bottom line from the trade war-specific manufacturing employment results is just as difficult. First, let's look at the performance of the major metals-using sectors, which have faced varying levels of tariffs on steel and aluminum since spring, 2018. (April was the first full month in which they were in place.) Here's the comparison between their employment changes since then, and those of manufacturing overall and the American private sector overall. Also included are the figures for home appliances (where producers of large household laundry machines have been dealing not only with the metals tariffs but with separate, product-specific levies that began that February). It's also important to note that figures for these goods and for aerospace products and parts are one month behind the rest. So for those two sectors, the results are for (from left to right), the previously reported May figures, the latest May figures, and the June figures.
An optimist could observe that two of the durable goods sectors, fabricated metals products and automotive, have increased their hiring momentum versus the broader economy, the overall manufacturing sector, and even the durable goods super-sector (where the main metals-using industries are found).
The pessimists, however, could say that through the end of 2018, the metal users in general were clearly besting all of their counterparts in job creation, and that their relative strength has faded since.
Old thru June New thru June Thru July
entire private sector: +2.14 percent +2.13 percent +2.25 percent
overall manufacturing: +1.74 percent +1.69 percent +1.82 percent
durable goods: +2.11 percent +2.10 percent +2.25 percent
fabricated metals products: +1.49 percent +1.71 percent +1.74 percent
non-electrical machinery: +2.92 percent +2.73 percent +2.40 percent
automotive vehicles & parts: +0.27 percent +0.33 percent +1.06 percent
household appliances*: -4.73 percent -4.89 percent -6.15 percent
aerospace products & parts*: +7.46 percent +7.44 percent +7.64 percent
*data are one month behind
And two final complications: First, the low (in absolute terms) hiring gains for the automotive sector surely in large measure reflect not only tariffs on metals, but the slow decline of auto and light truck sales that began back in the summer of 2015 after a strong post-recessionary comeback – and well before any metals duties. And with the automotive sector such a big consumer of machinery and fabricated metals products, its troubles undoubtedly bleed into those industries and have dragged down their results for equally non-trade-related reasons.
Second, the aerospace industry is another big purchaser of inputs from throughout domestic manufacturing, and especially from other metals-using industries. So although its employment levels appear to have held up exceedingly well, they might be better still if not for the safety problems encountered by Boeing.
The case for optimism looks much stronger for those industries that seem to be most greatly affected by the China tariffs. But as usual, the results are surrounded by much greater uncertainties – mainly because the scope and level of these levies has changed so significantly since the first batch went into effect in July, 2018; because the use of Chinese inputs in domestic manufacturing is so widespread but also varies so considerably; and because the list of products hit by China tariffs uses a manufacturing classification system different from that used by the BLS to track jobs.
So the following China figures – presenting employment changes for what look like some of the main China-affected industries since July, 2018, plus those for broader parts of the economy to provide some context – should still be viewed with extreme caution. (I've added the results for non-durables, too, since the use of Chinese inputs is so widespread.) Moreover, as indicated below, the results for those main China-affected sectors are always one month late.
July-May Old July-June New July-June July-July
private sector: +1.45 percent +1.46 percent +1.59 percent +1.71 percent
overall mfg: +1.02 percent +1.16 percent +1.11 percent +1.24 percent
durable goods: +1.22 percent not available +1.36 percent +1.51 percent
non-durable goods: +0.67 percent not available +0.70 percent +0.80 percent
aircraft engines & +1.51 percent not available +1.86 percent not available
engine parts:
industrial heating +1.12 percent not available +2.24 percent not available
equip:
oil & gas drilling +4.88 percent not available +5.56 percent not available
platform parts:
farm machinery -1.00 percent not available 0 percent not available
& equip
ball bearings: +2.39 percent not available +3.16 percent not available
At least through June, however, all of the apparent China tariff-specific industries have displayed much stronger recent hiring strength relative to industry and the economy as a whole. This greater momentum, moreover, is especially noteworthy given that the scale of the China duties has broadened so dramatically since July, 2018, and the tariff rates for so many products have been increased a second time.
Nonetheless, the China-related data are especially dodgy. And of course, President Trump just yesterday threatened a big new set of tariffs on the imports from China not already hit with duties. Which may or may not actually be imposed. And that may contain plenty of exemptions. All good reasons for analysts to remain data dependent – and prudent in the extreme – when judging how the U.S. economy is faring as the trade wars rage on.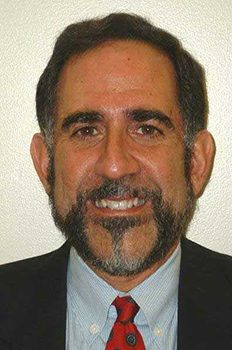 ALAN TONELSON
Alan Tonelson, a columnist for IndustryToday, is founder of the RealityChek blog (alantonelson.wordpress.com), which covers manufacturing, trade, the economy, and national security. He has written for many leading publications on these subjects and is the author of The Race to the Bottom (Westview Press, 2000).