Manufacturers can now turn to new and updated security technologies to help them maintain safe, healthy and efficient operations.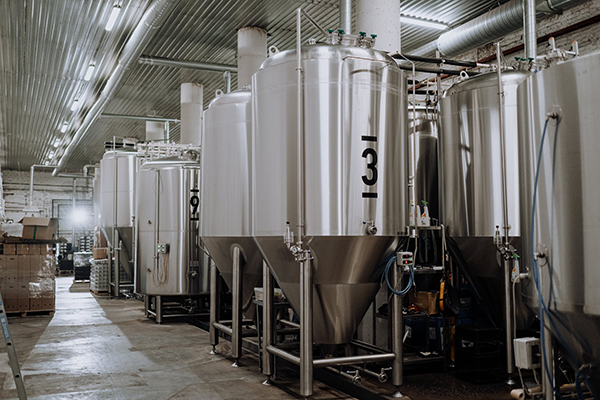 Manufacturers have worked tirelessly to keep their operations efficient despite the pandemic's unique challenges. Companies dealt with shutdowns and inventory management issues alongside managing their densely populated facilities and following social distancing guidelines.
Security technology has been known mainly for protecting materials and products, but the pandemic illustrated the expanded capabilities this technology can offer manufacturers. The right combination of solutions — paired with safety policies and plans — can streamline a facility's operational efficiency while ensuring the workforce stays healthy and safe.
Securing chain of custody
Manufacturers have lately faced many concerns around inventory control. While it's difficult to control external influences like supply partner delays or marketwide threats like the pandemic, companies can better manage and protect their inventory, from the moment raw materials arrive to when finished goods ship out.
Typically, manufacturers hear "security technology" and think it relates only to detecting fraudulent activity — stopping product thefts, for instance. But that same technology can protect your facility's operations in other ways, like ensuring a product maintains a pristine chain of custody. Both raw and finished products being potentially mishandled or mistreated introduce inconsistencies into the ledger, severely upsetting the overall supply chain.
Video surveillance integrated with access control systems — the same kind that helps prevent burglaries — can help allay fears of inconsistent care or tampering. This system lets facility managers lock out unauthorized personnel from inventory or raw materials storage. With an automatically generated audit trail, managers can then discover who handled what product. Camera footage provides a reviewable look into an employee's handling of a product and identifies other issues.
This process can improve not only chain of custody verification but also other quality control measures. We've seen this solution help a pharmaceutical company determine how a hair got into a pill. A manufacturer has even used it to monitor an unmanned conveyor belt and automatically alert managers if the belt stops. These solutions can help preserve your inventory's ownership and access while protecting you from incidents harmful to your bottom line or reputation.
Optimizing labor and operations
Better securing of products mitigates a serious production continuity risk. But protecting your human assets reduces many more. Without a healthy and safe workforce, companies will quickly slip on product demand, fracturing a potentially strained supply chain. Keeping workers safe should come first — then, you can unlock further optimization through an intelligent combination of technology and policy.
Your facilities present both labor protection and optimization opportunities. The pandemic has shed light on densely packed manufacturing floors, lacking in social distancing, and clogged facility entry and exit points. As a new normal emerges, these concerns won't simply vanish. By incorporating the right innovations in people and workflow management, you can better protect people and reduce supply chain risks.
For example, an integrated advanced screening solution deploying touchless devices helps facilities manage throughput faster and safer. Consider a mobile credential: what if an employee could approach a door, and the mobile credential on their phone grants them to access and opens it automatically? No card access reader or door handle to touch. Paired with options like temperature screening, you create a frictionless facility entry experience that protects everyone and increases accessibility.
Technology that has proven helpful during the pandemic can offer additional benefits. For example, interior video surveillance cameras can monitor high-traffic areas to ensure proper social distancing or correct personal protective equipment (PPE) use. Those video analytics could also help managers identify and eliminate points of inefficiency on product lines — or anywhere along the product life cycle. Increased visibility on this front can help your facilities safely operate at peak demand.
Supporting employees amid new policies
Technology by itself solves only part of the challenge. You'll need new facility policies to match and ways to help employees comply with them. Along with what security solutions to consider, investigate how you can further support employees' wellbeing inside and outside your facility.
The pandemic was one of many potential crises that can affect business continuity. A lesson from this experience, though, is the importance of a crisis management strategy. If you haven't done so already, devise a strategy with checklists of key tasks related to production, communication and protocols. When the next crisis strikes, you'll have a go-to plan to share with employees and prepared policies and procedures to implement in your facilities.
Don't expect employees to simply remember to follow new policies; instead, use security technology to guide adoption. For example, protecting our people involved offering tools and education like take-home PPE and more prominent guidance on handwashing. Security solutions like temperature screening and pre-and post-shift questionnaires have helped many companies reinforce that education and keep their employees healthy throughout their shifts.
When deployed strategically, technology reinforces business policies and bolsters a resilient operational model simultaneously. As you assess future supply chain risks, consider what policies you might need to enact and then work with a security partner to intelligently integrate new technology. You'll keep your workforce safe and maintain the operations that keep the world running.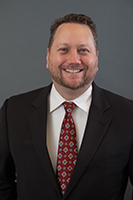 About the Author
Lance Holloway is Senior Solutions Architect at STANLEY Security.