The manufacturing service provider microart specialises in the production of precision components in small and large batches.
The manufacturing service provider microart specialises in the production of precision components in small and large batches. A high level of flexibility in production as well as networked and automated processes are part of the Bavarian company's recipe for success. A KASTO UNITOWER tower storage system and two KASTOwin bandsaw machines also have an important role to play, ensuring that the route from the delivered metal bar stock to the exactly measured and cut section is particularly efficient and ergonomic.
Highly specialised precision parts are indispensable components in almost all industries. For example, they perform important functions in mechanical and plant engineering, in electrical and automation engineering, in the optical industry and in aerospace. Extreme precision during production makes the manufacture of parts like this a special challenge – and customers order them with a high degree of variance and in fluctuating quantities, making investments in in-house production capacities unprofitable for many companies.
This is why service providers like microart GmbH & Co. KG in Roding in eastern Bavaria focus entirely on the development and production of precision components. Founded in 2007, microart has since become one of Germany's leading and fastest-growing suppliers in its field. The company currently has 186 employees and achieves an annual turnover of around €14 million. Its customers include internationally operating industrial companies from all industrial sectors.
A wide range of machines for a high level of production flexibility
"What makes us so special is on the one hand our high degree of flexibility," explains Dr Alexander Artmann, Managing Partner of microart. "We see ourselves as the 'living capacity' of our customers, available at short notice and with no complications when they need us." To remain prepared for any eventuality, microart relies on a wide range of machines, including 25 five-axis machining centres as well as 14 turning and milling centres. Another of the company's success factors is the high degree of automation: "We consistently expand the digital networking of all our production processes and the largely unmanned operation of our machines and systems," says Artmann. This enables microart to manufacture precision components in small and medium-sized batches particularly economically – 24/7. The company also responds to complex and fluctuating customer requirements on schedule.
The microart inventory also includes an in-house sawing unit. To cut the raw material for the produced parts to the desired length, two fully automatic KASTOwin A 4.6 bandsaw machines stand ready to tackle a broad range of cutting tasks. "This versatility is important for us, because we process stainless steel, aluminium and various special alloys," says Managing Director Michael Kerscher. The cutting range of the saws is 460 millimetres – large enough for most of the dimensions used by microart. "The machines also meet all our requirements in terms of reliability and performance," adds Kerscher.
Quality that continues to impress
The first of the two saws was purchased by microart in 2015. According to the managing directors, the decisive factors for KASTO at that time were the solid reputation of the brand and the high quality of the machines. "We approached KASTO with our specific requirements," says Kerscher. "They suggested the KASTOwin as the optimal solution for us – and they were right!" In 2019, the company invested in a second, identical model, increasing its sawing process flexibility and creating additional capacities for the constantly increasing volume of orders.
The bar stock processed on the saws is stored in a UNITOWER tower storage system, also supplied by KASTO. At a height of 15.59 metres, it offers space for 100 cassettes that hold materials up to 6.5 metres long. Two cassette types are available, with loading heights of 160 and 300 millimetres. Up to 2.5 or 3 tonnes can be loaded into each cassette, depending on the design. The load carriers are handled by a storage and retrieval machine (SRM) in line with the goods-to-person principle. "This makes access times extremely short, and the handling of the bulky materials much easier," reports Kerscher.
In the past, microart employees had to laboriously store and retrieve long goods manually – but now they only have to push a button. The incoming material is loaded from the truck onto a free cassette and transported to the storage facility with a shuttle wagon. The SRM automatically finds a suitable storage location thanks to the KASTOlogic warehouse management system. The employees receive the order data via a software platform that is implemented company-wide. They then start the fast retrieval of the required material via touch screen. Another shuttle wagon makes the relevant cassette available at the retrieval station. The bar stock is then placed manually or by overhead crane on the magazine of one of the two saws. Operators can also use an operating panel to programme the saws with the required cutting data and the orders can then be processed automatically.
Material expansion caused by temperature differences is avoided
The UNITOWER storage facility is integrated into the production hall where the saws are located. The external input station is separated from the facility by a roller door which is only opened when required. "We manufacture components with extremely tight manufacturing tolerances," explains Michael Kerscher. "So we must always address the fact that the materials expand differently with temperature fluctuations. Since the storage facility is inside the hall, the materials are protected against external influences. They are already at operating temperature, so we can avoid inaccuracies." In contrast to many other companies, significant parts of microart's production halls are also temperature-controlled, so the same conditions prevail all year round and at all times of the day.
The specialist company for precision components is completely satisfied with its KASTO solutions. "The tower storage system and the two automatic band saws run very smoothly," reports Dr Alexander Artmann. "These investments have enabled us to set important milestones with regard to our corporate goals of productivity, flexibility and quality." The new storage facility and sawing technology has brought microart another step closer to its goal of highly automated production. The service provider is also totally convinced by KASTO's service: "The slightest malfunctions in the storage system can usually be fixed easily and quickly by remote maintenance – and if it's really necessary, KASTO technicians arrive at our factory in no time at all," says Michael Kerscher. "As far as sawing and storage is concerned, we're definitely well prepared for all current and future challenges."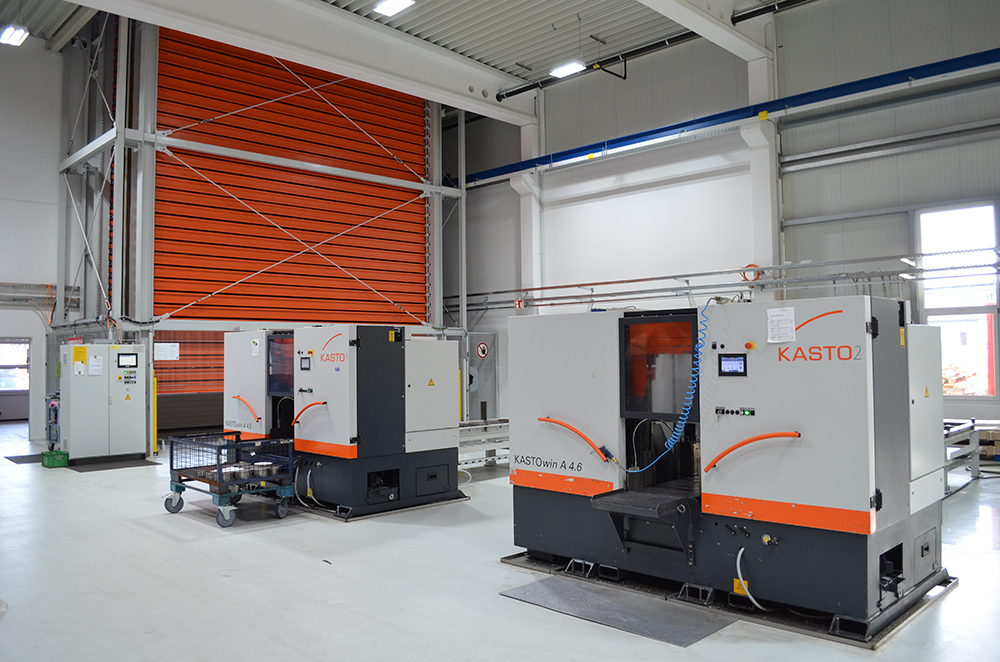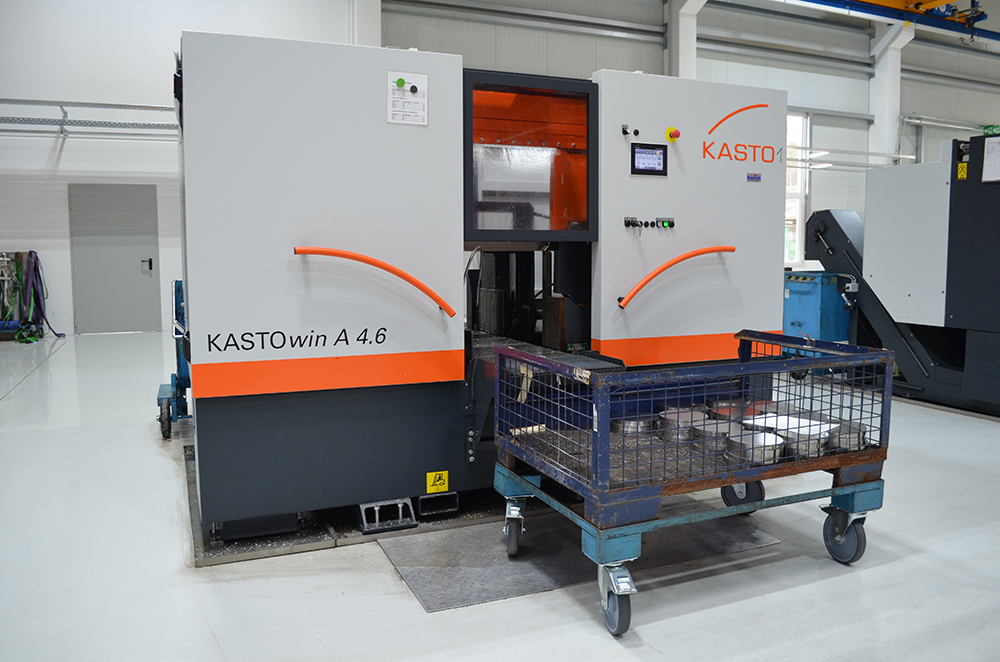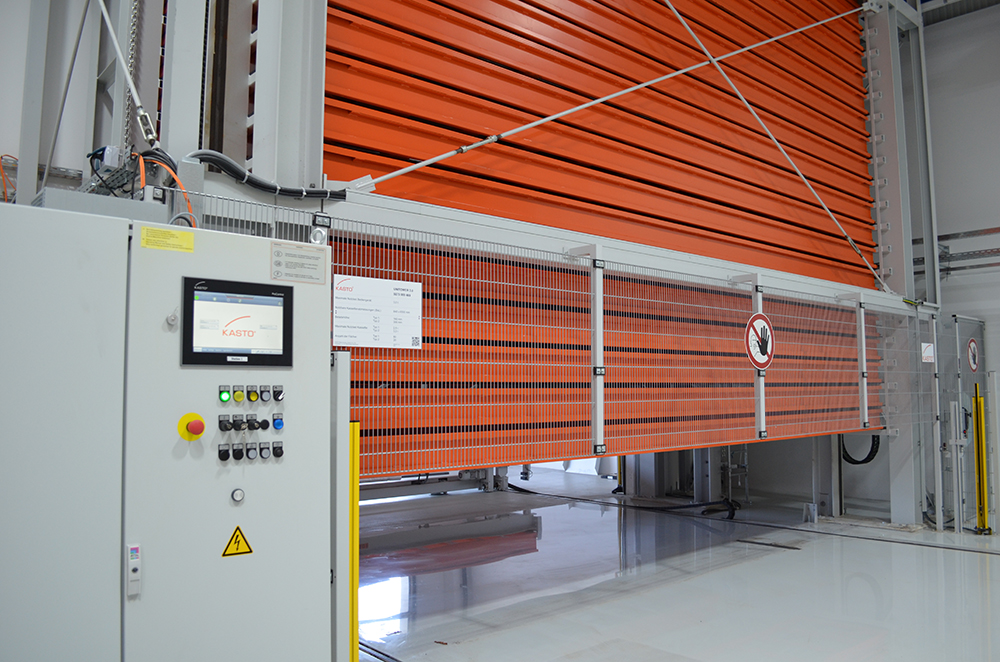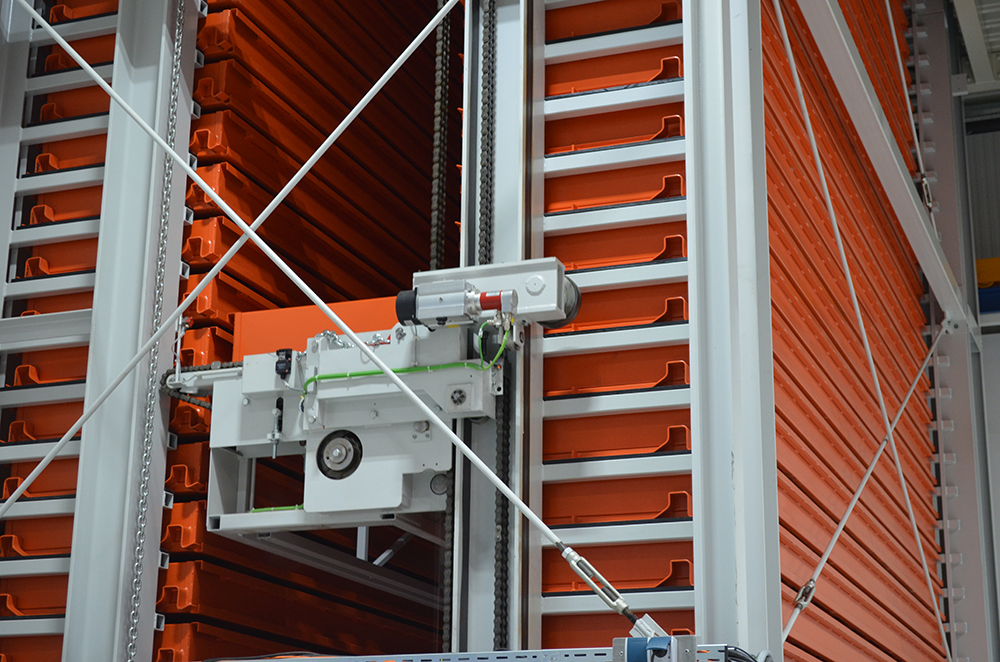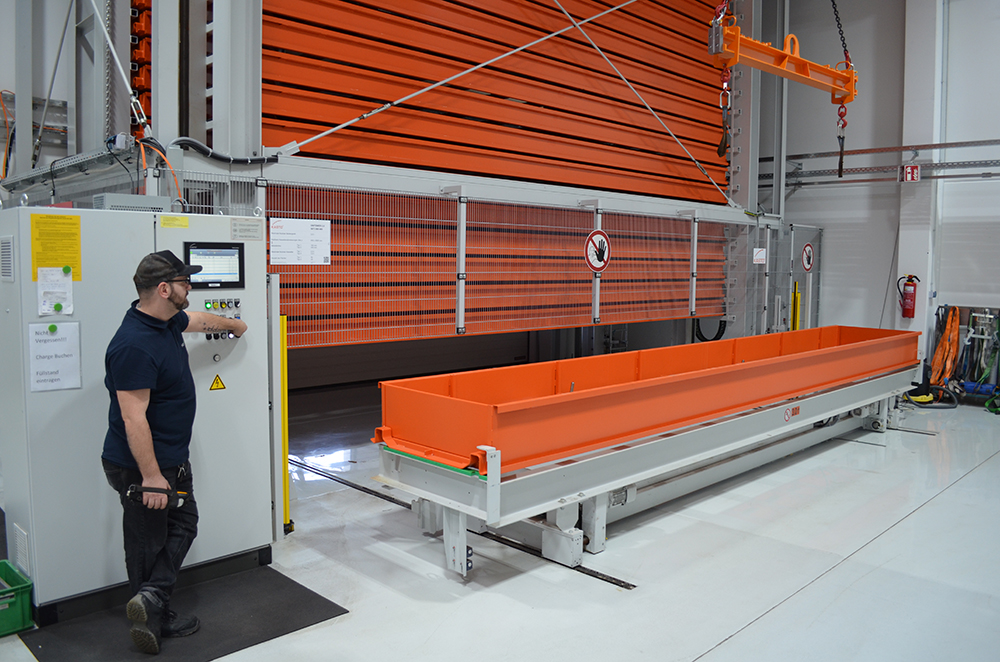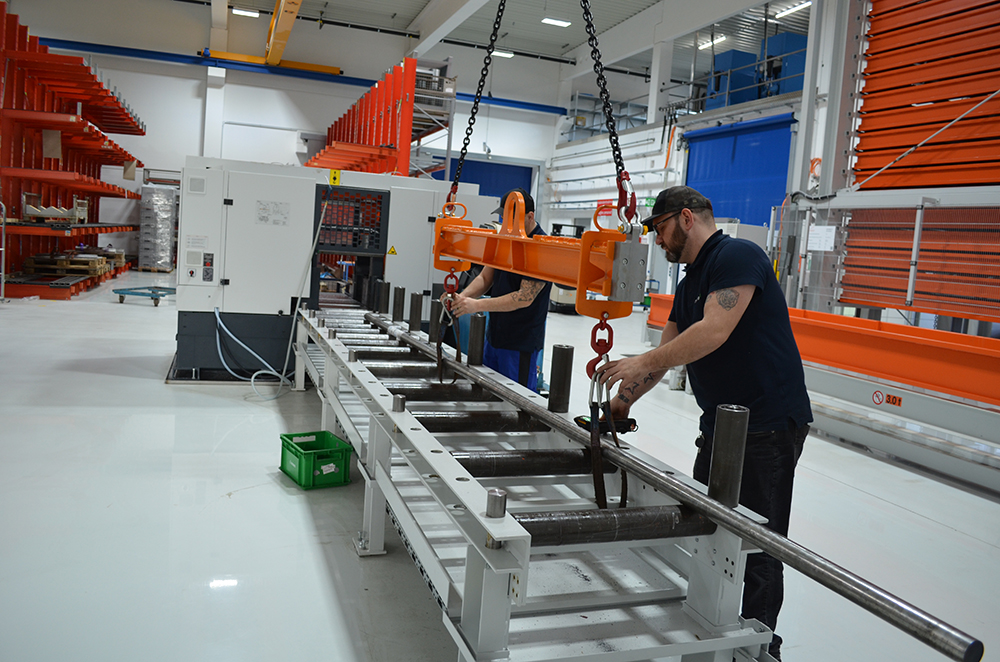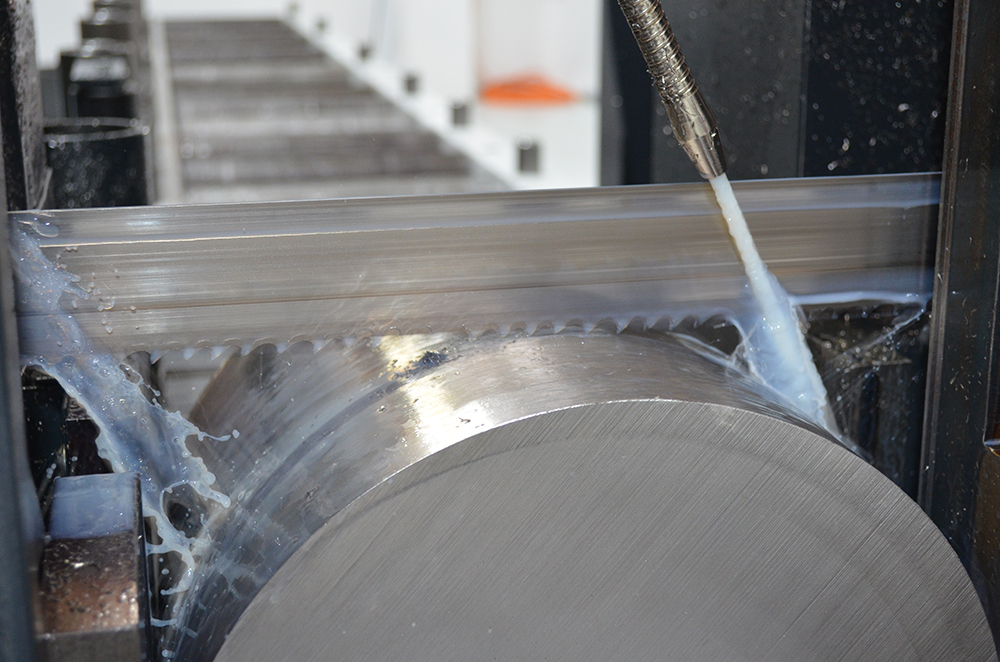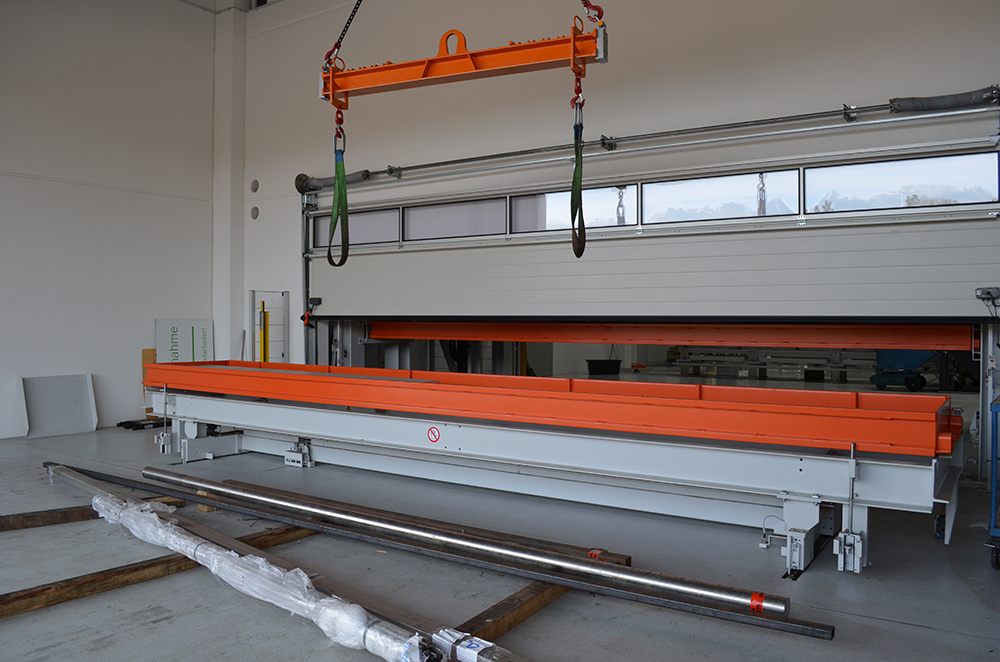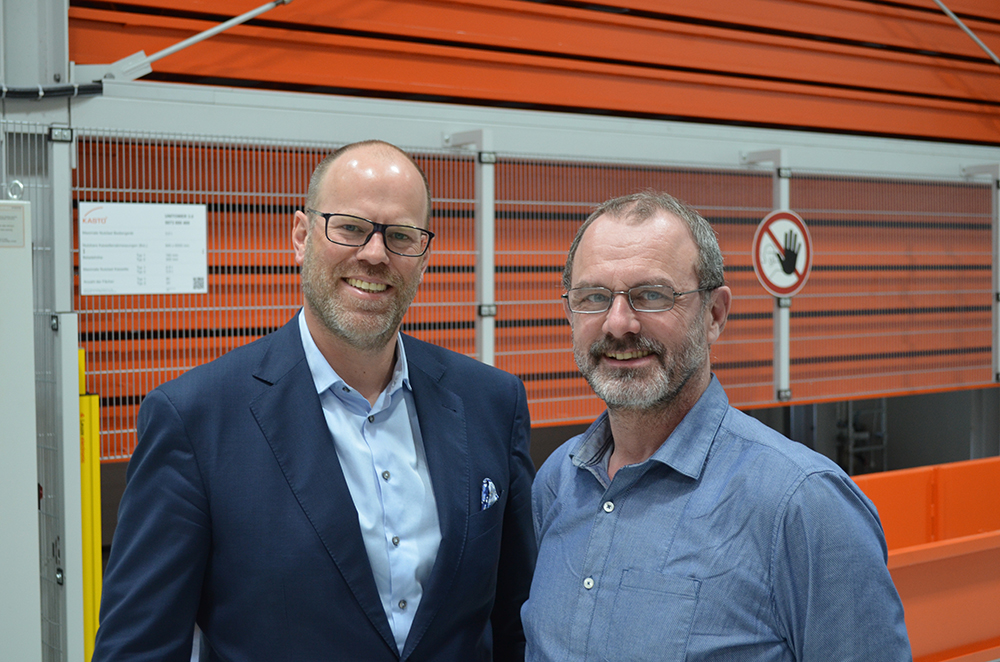 Photo credits: KASTO Maschinenbau GmbH & Co. KG
About KASTO:
KASTO Maschinenbau GmbH & Co. KG, based in Achern, Germany, specialises in sawing and storage technology for bar stock. The company is a global leader in the manufacture and sale of metal-cutting saws and semi-automatic and automatic storage systems for bar stock and sheet metal. It is also a leading manufacturer of automatic handling systems for metal bars, sheet metal and pre-cut parts, as well as the corresponding software. One of Europe's oldest family-owned companies, KASTO celebrated its 175th anniversary in 2019. In the course of its successful history it has registered 170 patents, delivered more than 140,000 sawing machines to all parts of the world and installed more than 2,200 automatic storage facilities. In addition to a branch in Schalkau, Thuringia, KASTO has subsidiaries in England, France, Switzerland, Singapore, China and the USA.