The thermal management system from the German manufacturer FIP is growing with new multilayer pipes and connectors.
The thermal management system from the German manufacturer FRÄNKISCHE Industrial Pipes (FIP) is growing with new multilayer pipes and connectors. They are used for charging and storage stations in industrial applications, as well as for electric and hybrid vehicles and their batteries.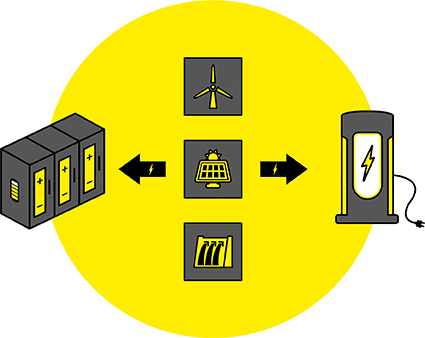 FIP uses its wide range of media-carrying products for its thermal management concepts: In addition to flexible corrugated and plain tube systems, it also includes connectors and plug-in systems with sensors, customized manifolds and functional components, and chafing pro- tection products.
"Our specifically adapted solutions, which are optimized particularly in terms of installation space, weight and costs, are the basis for flexible and customized systems for e-mobility and industry," says Mario Willner, Head of Product Management at FRÄNKISCHE Industrial Pipes.
Cost-optimized multilayer tubes
New multilayer pipes increase the customer benefits of the FIP thermal management system: Compared with the polyamide (PA) 12 used previously, the new material is cost-optimized and has better properties. In addition, the tubes are particularly resistant to hydrolysis and thus significantly less permeable to water vapor.
"Unlike rubber or metal solutions, FIP plastic pipes score with a lower system weight and wall thickness. The highly flexible corrugated pipes allow complex, individually designed geometries. They are available in all common dimensions," says Mario Willner.
Space-optimized FIP connectors
Quick connectors connect pipes in thermal management simply and safely. They are specifically designed to ensure long service life and reliability in charging and storage stations as well as electric and hybrid vehicles. FRÄNKISCHE Industrial Pipes products require little space and are quickly installed, which saves costs. With additional functions, for example sensor technology or anti-twist devices, the new connectors are individually adapted to customer requirements according to VDA and SAE standards.
The Quick Connectors for thermal management impress with their high connec- tion reliability. They are nevertheless easy to disconnect and reuse. A shortened version makes optimum use of tight installation spaces.
Always securely connected: FIP connectors
The new Safe-lock Connectors are particularly reliable: They are based on the SAE models, but also have an extra locking mechanism and a plug-in protection. Shut- off connectors are also reliable in use. These models can be opened without any coolant leaking out and close automatically after disconnection. As dry disconnect connectors, they function like a check valve.
Individual thermal management for e-mobility
In close cooperation with OEMs in the automo- tive sector and Tier 1 suppliers, FRÄNKISCHE Industrial Pipes develops customized cooling systems for electric and hybrid vehicles and their batteries. The thermal management is adapted to the respective vehicle model and ideally regu- lates the temperature of the engine, power elec- tronics and interior. Above all, the sensitive bat-
teries are not damaged by excessive heat or cold. Their performance is maintained over the required service life, and targeted heat dissipation increases their effi- ciency.
Temperature control of charging stations and energy storage systems
Charging stations for electric vehicles and energy storage systems in the indus- trial sector are also equipped with FIP components for temperature control. If the e-charging stations generate more than 350 kW, standard air cooling is no longer sufficient. The cooling liquid used instead is directed to the battery via corrugated pipes and connectors. To meet the current demands of the market, the system components are currently available up to nominal diameter 38 mm.
FRÄNKISCHE Industrial Pipes' thermal management system is also used to tem- per energy storage systems, in the categories "off-grid" for large storage systems, "professional" for companies and "domestic" for systems in households.
"Our integrated, future-proof thermal management system for industrial applica- tions ensures a long service life for the individual components and means hardly any downtime for charging and storage stations – high quality, compact in design and cost-saving," explains Rainer Willinger, Application Technology Team Leader at FRÄNKISCHE Industrial Pipes.
The easy-to-install and weight-saving thermal management system from FRÄNKISCHE Industrial Pipes is made up of lightweight components and makes optimum use of the available installation space. Users also benefit from inte- grated additional functions. Thanks to special materials, the temperature control system has high mechanical properties, is resistant to a wide range of chemical substances and is not very sensitive to hydrolysis. The supplier to the automotive and industrial sectors is now expanding its range to include high-performance multilayer tubes and user-friendly connectors – ideally matched to the installation situation and the respective customer requirements.
For more information, see at www.fraenkische-ip.com
About FRÄNKISCHE Industrial Pipes
FRÄNKISCHE Industrial Pipes, headquartered in German Königsberg, specializes in top-quality corrugated tubes and conduits, corrugated tube systems, corrugated conduit systems and protective hoses for cable protection and fluid systems in the field of industrial and automotive applications. Standard products and customized systems are manufactured on 280,000 sqm of production area in Germany, Switzerland, the Czech Republic, Romania, Tunisia, Morocco, China, Mexico and the USA (South Carolina, Michigan). They are typically used for automobiles and utility vehicles, railroad engineering, in sanitary and swimming pool engineering, major appliances, air ducting systems, industry, home appliances, plant and tool engineering as well as in geothermal and solar energy systems.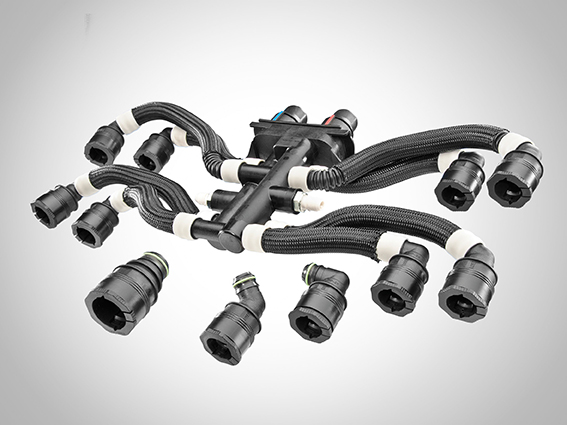 Further information:
FRÄNKISCHE Industrial Pipes
GmbH & Co. KG
Hellinger Str. 1
97486 Königsberg Germany
Phone: +49 9525 88-8729
Fax: +49 9525 88-2155
info@fraenkische-ip.com
www.fraenkische-ip.com
Press contact:
FRÄNKISCHE USA, LP
Kevin Keilman
Phone: +1 864-328-0021
kevin.keilman@fraenkische-usa.com
WEIGANG PRO GmbH
Nicole Stadtmüller
Beethovenstraße 1a
97080 Würzburg Germany
Phone: +49 931 35515-41
nst@weigang-pro.de
www.weigang-pro.de