Partnership creates the world's first PIM that can store and produce 3D and AR automatically across eCommerce, marketing, and more.
Chicago, June 30, 2020 — Threekit, the platform buyers use to configure and customize their products in 3D, augmented reality (AR), and via Virtual Photographer™, is proud to announce that today, Threekit and inRiver customers can now store and produce amazing content across web, email, and marketing offline to drive confidence, conversion, and operational efficiency.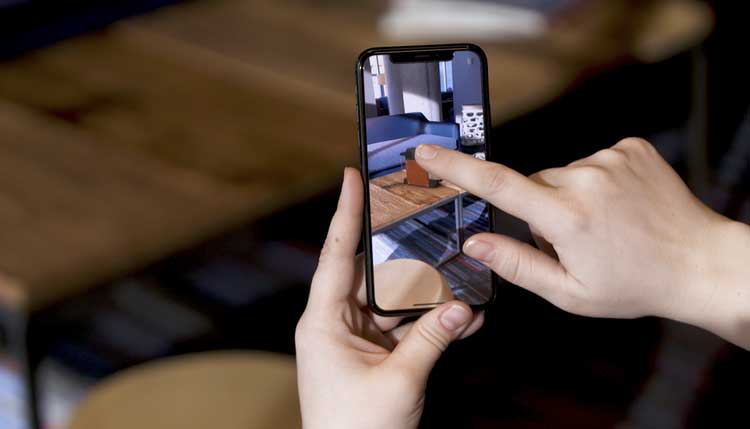 Product information management systems (PIMs) have long made it easier for companies to serve up the relevant information, data, and images related to their product lines. But in a world where 90% of what people process is visual, companies need increasingly more image-based content to drive conversions.
Starting today, inRiver customers can use the PIM to easily access Threekit's 3D and AR images for their thousands of products, ultimately creating a more engaging and confidence-driving journey.
"As a company, Threekit is fully dedicated to helping customers create amazing visual product experiences so that companies can be more successful," said Matt Gorniak, CEO of Threekit. "One of the core tools that our customers use to serve up product assets are PIM's. We're excited to partner with inRiver, one of the global leaders in PIM, to create this feature that will let customers automatically serve 3D and AR assets"
Getting started with Threekit and inRiver is simple – inRiver simply connects via a Threekit API and is then able to serve up the 3D and AR assets through the Threekit player, no coding or extra applications required.
"inRiver is always looking for ways to extend value for our customers and delivering 3D, VR, and AR capabilities from ThreeKit is going to be a game-changer for e-commerce teams," said Gauri Chawla, vice president, global alliances at inRiver. "Customers demand more from product information to help guide purchases and give confidence these days and this partnership delivers that."
To learn more contact Sales@threekit.com or go to inRiver.com.
About Threekit
Threekit is the only software platform that enables companies to create 3D, photorealistic images, and augmented reality without the need for photography. When buyers see products represented realistically, they are more engaged, confident, and less likely to make a return.
Using technology developed by 15 years of experience creating visual effects for blockbuster films, Threekit's platform creates 2D, 3D, and AR visual assets, and allows those assets to be sent to stores in just a few clicks.
In April, Threekit rolled out its latest product, configurable augmented reality, which allows shoppers to see and customize millions of product variations in AR. In August, the company launched its flagship product, Virtual Photographer™, a program that creates product images for eCommerce that look real but are completely computer-rendered. Threekit is headquartered in Chicago with a technology innovation center in Ottawa.
For more information, please visit Threekit.com.
About inRiver
Founded in 2007, inRiver redefines the way e-commerce product marketers and merchandisers display and sell their products. By providing product information management (PIM) products and services that help create, update, refresh, maintain and distribute content about products globally, inRiver helps businesses drive increased revenue, customer satisfaction, and brand equity. More than 1,500 brands and 500 customers across 21 countries rely on inRiver to efficiently control the product flow for their globally recognized brands. inRiver is headquartered in Malmö, Sweden with offices in Chicago, London, Amsterdam and Stockholm, and is a Microsoft Gold-Certified Partner.
For more information, visit www.inriver.com.
Media Contact
Jillian Smith
jillian@propllr.com
(330) 794-3008