Managing employee leave, safety and morale among the challenges facing companies, according to Littler's survey of over 900 employers.
By Alka Ramchandani-Raj, Melissa Peters and Brad Hammock, Littler
With record-setting unemployment claims, businesses shuttered and an end not yet in sight to the economic turmoil associated with COVID-19, employers across the country and beyond are facing an array of thorny challenges.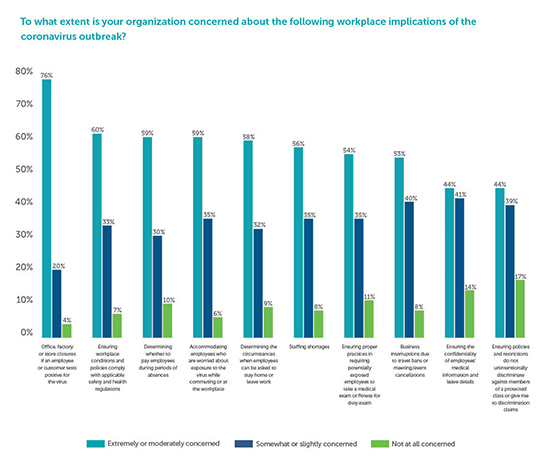 The manufacturing industry is certainly no exception as the spread of the virus has hit key industrial regions and led to temporary closures or limited production at manufacturing facilities. A recent survey of manufacturing leaders by the National Association of Manufacturers assessed the industry impact of COVID-19, finding that 78% of respondents anticipate a financial impact and 53% expect a change in operations.
As the epidemic ramped up last month, our firm surveyed more than 900 employers based in North America and with operations around the world. By querying a group that included HR professionals, in-house counsel and C-suite executives from companies of a variety of sizes, the results of the Littler COVID-19 Survey provide a look at key concerns of employers and the steps they have taken – and will take in the coming weeks and months.
How to handle novel issues related to working from home and leave and sick pay
The pandemic has further complicated matters for companies already facing a patchwork of employee leave laws. One big concern expressed by the Littler survey respondents revolved around handling employees who can't perform their duties remotely and those who must care for children out of school or others who are sick.
This issue has only grown in prominence since the survey was fielded in mid-March, with the enactment of federal laws in the U.S. including requirements to provide additional paid leave and with several major companies introducing new paid-time-off policies and benefits to support employees.
Managing employee absences was clearly on employers' minds, with 89% of respondents noting that determining whether to pay employees during absences related to the coronavirus was a concern. However, companies were also taking actions to address this issue, as 85% indicated they were adjusting sick leave policies, providing additional time off, or were considering such measures.
Keeping employees calm and safe
Several respondents noted concerns about managing employee morale, mental health and simply keeping employees calm. One in-house lawyer said it was a struggle to give "the right amount of concern and attention without causing panic." One HR Director was grappling with "how to address employee anxiety over concerns regarding the virus."
Safety and taking necessary precautions are obviously important at times like these. Nearly all respondents (98%) were communicating on best hygiene practices and prevention measures, while about eight in 10 were restricting travel (83%) and canceling meetings (78%).
Thus, employers were taking action to keep their employees safe even before stricter social distancing measures and stay-at-home orders came from government officials. Finally, and perhaps not surprisingly, 93% of respondents were concerned about ensuring that workplace conditions and policies comply with applicable safety and health regulations.
Concerns about furloughs and temporary closures
Even before the stay-at-home orders took effect across much of the United States, nearly all respondents (96%) were worried about temporary office, factory or store closures following an employee or customer testing positive for COVID-19.
Despite these concerns, about half the employers surveyed (52%) said they hadn't implemented furloughs or short-term layoffs, nor were they considering doing so. However – in a sign of the depth and speed of the economic downturn associated with COVID-19 – many respondents took the survey in mid-March, before the onslaught of unemployment claims in the weeks that followed.
Avoiding discrimination in the workplace
Most respondents were extremely to moderately concerned (44%) or somewhat to slightly concerned (39%) about unintentionally discriminating against members of a protected class or giving rise to discrimination claims in their COVID-19 response. This issue ranked lowest in a list of concerns posed to respondents, however, and 17% indicated not being concerned at all. This data suggests that while employers continue to navigate a myriad of issues – many that would have been unthinkable even earlier in the year – they should continue to be mindful of workplace discrimination, particularly against Asian employees and those who have recovered from the virus.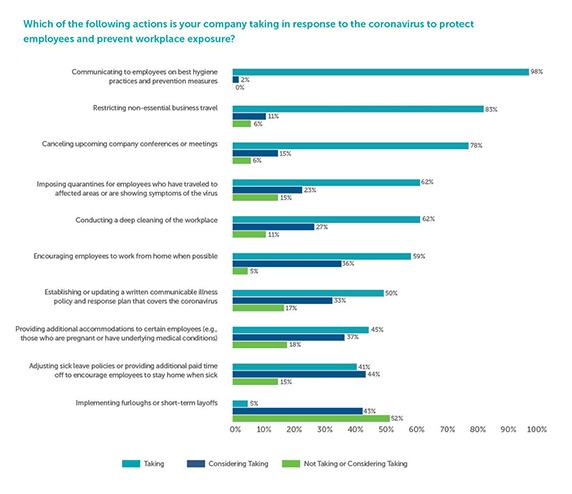 COVID-19's many lasting impacts have yet to truly emerge. The epidemic has already unleashed a bevy of challenges on employers while simultaneously accelerating some fundamental shifts already underway in the workplace. What happens next is hard to guess. But the fact that the survey findings show employers acted quickly to protect their workers and workplaces is an encouraging sign for the months ahead.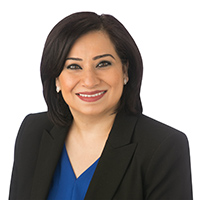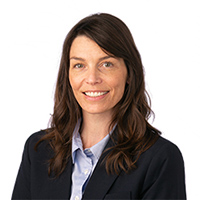 Alka Ramchandani-Raj, Melissa Peters and Brad Hammock are leaders of the COVID-19 Task Force at Littler, the world's largest employment and labor law practice representing management. Following are links to Littler's Survey Report and to updates provided on Littler's COVID-19 Resource Center. The authors can be reached at araj@littler.com, mpeters@littler.com and bhammock@littler.com, respectively.