Just about every sales organization recognizes the critical importance of embracing digital technology in more effective and efficient ways.
By Laura Gurski
The COVID-19 pandemic has accelerated a significant shift in the customer, channel and route-to-market landscape, forcing consumer goods manufacturers to fundamentally rethink the capabilities required to move quickly and at scale. Consider the acceleration of e-commerce. In the wake of the pandemic, consumers migrated to online channels to buy products, a shift highlighted in Accenture's latest global consumer research that found consumers who previously only shopped infrequently online now being four times more likely to products online now compared to pre-pandemic.
And yet, across the industry, digital adoption in sales has generally been more incremental than transformative. Manufacturers that are not taking a holistic approach could be missing an opportunity. Accenture's research suggests that manufacturers that are further along in their digitally led sales transformations are also the ones more consistently delivering top quartile profitable growth. How? By creating end to end plans to transform the digital capabilities of their sales organization as well as the ways they engage with customers and shoppers.
Being a digitally enabled sales transformation isn't as simple as purchasing bespoke technology and putting it in the hands of the sales teams. It requires planning and integrating an array of technologies and frameworks. It means carefully thinking through the design and understanding the significant human and business changes it entails and creating technologies that reflect the skills and engagement of those involved.
An example is a recent program we led to digitally enable a sales team. At the start of the design process we asked the team to engage with customers to understand their technology literacy and priorities. They were able to shape the technology in a way that enhanced what they were doing, improving their productivity, and minimizing their concerns about the introduction of the technology. For customers, they were able to ensure that the technology was designed as something that they would actually use. Their input led to embedding voice and conversational commerce into the design, two innovations that had not been the primary focus at the start of the program. The results? 80% user adoption within weeks of rollout and a 20% improvement in profitability.
Digital is more critical than ever
Consumer demand remains volatile and forced digital adoption is creating new challenges, especially for sales teams that traditionally relied on face-to-face contact and personal rapport. But it is also creating new routes to market, new efficiencies, and new insight-driven opportunities.
The pandemic has acted as a huge accelerator for building and/or scaling virtual and analytics-driven sales capabilities, particularly in identifying new areas of demand, managing customers and channel partners, and creating connected omnichannel paths to purchase. The more digitally advanced manufacturers are seeing the benefits of driving faster and further into these areas.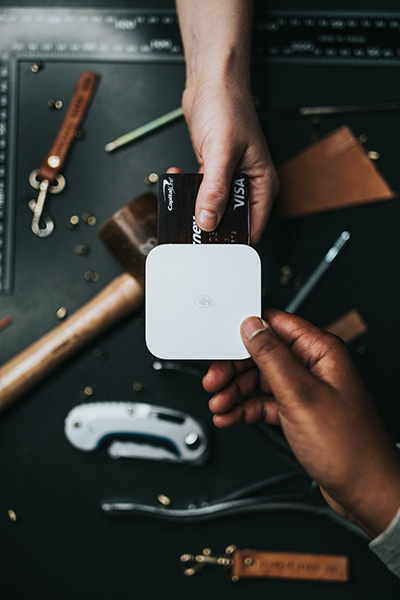 The post-pandemic sales playbook
Successful companies are those who are transforming the sales function holistically. They are pulling all the possible levers to move quickly and at scale. And, they are evaluating where their people best add value and what "superpowers" technology can give them.
What can we learn from these digital leaders? There are four capabilities that show the value of using digital as a transformation lever, not merely as a tool.
The first is routes to market. From the growth of direct-to-consumer to the rapid development of digital B2B marketplaces, the traditional wholesaler/distributer model is being disrupted on many fronts. Leaders are adapting by using digital connectivity to establish relationships with their end outlets and end customers. With this direct connection, they can then deepen the relationship and provide personalized services and experiences irrespective of the route by which the customer gets the product.
Leaders are also making faster and better use of the vast wealth of data that exists across the value chain and across the customer journey. This enables them to quickly adjust their route to market strategies when circumstances demand, such as in responding to supply chain disruption, joining up offline and online channels, or leveraging an ecosystem of partner companies to access new demand spaces.
The second key capability is outlet targeting and servicing. As shopping habits evolve as a result of COVID-19, it's more important than ever to have the right strategy for the full range of different sales outlets. Digital leaders are adopting a much more granular approach to this, using a data-driven strategy to segment both online and offline outlets and then target outlet-specific activations and multi-channel servicing.
This kind of granular strategy can deliver real results. For example, one consumer goods manufacturer Accenture worked with saw a 4 % increase in sales after they created an analytics-driven ability to provide automated outlet-specific recommendations and freed up their field agents' time to focus on new outlets.
Customer and partner management is the third capability. Retailers themselves are undergoing a journey of rapid digital change, creating powerful new capabilities for targeting and engaging with customers. Leading manufacturers recognize this fact and are designing new data-driven services to differentiate their engagement approach, such as using geo-location targeting and precision marketing to drive store footfall and website traffic.
To do this, leaders have brought new skills into their sales and customer relationship teams. That includes data science, customer insights, digital commerce, experience building and marketing. They're also changing the role of the Customer Manager, refocusing it on transforming category experience and creating joint value with customers.
The final core capability lies in revenue growth management (RGM). Many consumer goods companies have invested in RGM to understand new demand spaces and target attractive pockets of new growth. However, in practice, RGM has become something of a specialism requiring an extra level of interpretation for sales teams who often find it hard to access the insights as part of their day-to-day operations.
Digital leaders are changing this by investing in highly automated intelligent systems which can surface RGM insights within existing planning tools, field sales platforms, and B2B commercial platforms. This means sales people get relevant recommendations as part of their natural workflow—and are much better placed to act on them as a result.
By creating a new RGM data foundation to feed all its applications, for example, one alcoholic beverage company was able to create reusable models tailored to business needs that automatically fed recommendations to planning and digital sales systems. The result was a dramatic improvement in customer and brand profitability.
Learning from the industry leaders
The overarching lesson from the digital leaders is that digital technology is a means to transform the whole sales function. By using digital in this way, manufacturers will be far better placed to meet the challenges of selling in the post-pandemic economy.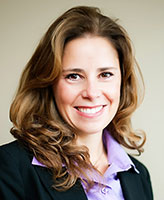 Laura Gurski is senior managing director and North America consumer goods and services industry lead at Accenture.