Gains have been made by the Biden administration in trucker recruitment but significant challenges still remain.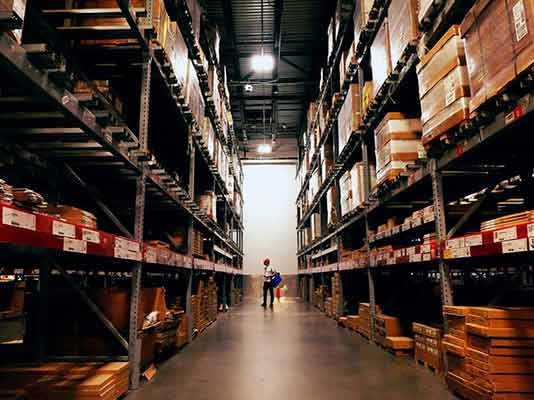 By Oleg Yanchyk, CIO, Sleek Technologies
At the start of the year, the Biden administration made welcomed headlines in the trucking and supply chain space, when it announced that it would be making a concerted effort to bolster trucking recruitment efforts through easier access to CDLs, apprenticeships and more. For decades, the trucking industry has suffered from a talent shortage. And while the industry may have done well to paper over the cracks year after year, driver shortage issues were laid bare during the COVID-19 pandemic and subsequent supply chain crunch.
Truckers play an outsized role in the American supply chain. In fact, trucking is responsible for 72 percent of the goods that are shipped in the US. So the driver shortage is one of the foremost – yet frequently overlooked – priorities that the Biden administration needs to tackle in the short-, medium-, and long-term. And while the Biden administration has helped to reduce the driver shortage by upwards of 30,000 positions, however, that still leaves the industry with a huge deficit that is likely in excess of 50,000 open positions.
So what continues to hold the industry back? Here are a few of the key hurdles that the Biden administration and its private industry partners need to tackle first and foremost.
Turnover Undermines Growth
For as challenging as attracting people to the industry has been, recruitment is arguably not the industry's biggest problem. Instead, the biggest issue is keeping people in the industry. The turnover rate in the trucking industry is nothing short of eye watering, with an estimated 300,000 truck drivers departing from the industry each year. So while boosting interest and removing friction to get into the trucking industry is great, without renewed efforts on talent retention the industry will continue to fight to keep its head above water – and the wider supply chain will suffer as a result.
Lack of Retraining
Trucking companies have long tried to compete for existing CDL talent or to launch their own CDL training schools in-house. But this overlooks a whole group of people entirely: existing talent. Shippers of all sizes have huge amounts of workers that are looking to gain new skills and take on new opportunities. Yet, very few offer comprehensive job retraining for existing employees looking to switch into the trucking space. Fortunately, companies – such as Walmart – are beginning to launch these opportunities, however, to effectively close this existing gap, retraining infrastructure needs to be built up across the board.
Benefits
Trucking is one of the most grueling and isolating jobs available today with truckers often working in excess of 12 hour days, and often away from their families more than they are with them. What's more is that many of these hours truckers are not being paid for as often truckers are paid by the mile, so they are not compensated for the time that they are spending waiting for their trucks to be filled. This simply is not good enough for an industry that is so central to the US economy. Moreover, as other professions begin to offer higher wages, greater flexibility and work-life balance, if the trucking industry is unable to change the archaic way it operates, the industry stands very little chance in recruiting or keeping the talent needed to keep the supply chain moving.
The Biden administration's renewed dedication and efforts to boost trucker employment are certainly welcomed by an industry that has long been searching for answers to its talent shortage. However, without ambitious revamps in trucker pay, training and overall experience, new efforts from the public and private sector likely will not deliver the sustained recruitment growth that the industry desperately needs.
Oleg Yanchyk is CIO and Co-Founder of Sleek Technologies.