January 21, 2020
By Alan Tonelson
The Commerce Department's GDP-by-Industry series is almost always overlooked by followers of the economy, and partly that's the Commerce Department's fault. Its updates are invariably a quarter behind, so it's what analysts call a (seriously) lagging indicator that says relatively little about the more important question of what's in store.
Nonetheless, even when they're lagging, distinctive and detailed indicators can clarify long-term trends considerably, and that's why I like GDP-by-Industry and track it so closely. Because it sheds lots of light on some of the most important economic and trade-related issues of the day – and especially on the impact of President Trump's tariff-heavy policies. Specifically, the latest set of figures, which were issued January 9, reveal that during the Trump administration, the United States has continued to progress toward the worthy goal of reducing domestic manufacturing's dependence on imports (and especially imports from increasingly hostile countries like China) for acceptable levels of growth.
In other words, the People's Republic isn't the only country from which American manufacturing is decoupling.
According to the new data, the latest year-on-quarter results show that between the third quarter of 2018 and the third quarter of 2019, U.S. manufacturing output (measured according to a gauge called gross value added) increased by 1.21 percent. That's not much. But the manufacturing trade deficit during this period rose by only 2.55 percent. (Both figures are in pre-inflation dollars, because inflation-adjusted manufacturing trade figures aren't available.)
Although this growth rate is lower than that achieved between the second quarter of 2018 and the second quarter of 2019 (2.03 percent), that figure was accompanied by a much faster increase in the manufacturing trade deficit (7.83 percent). The first quarter to first quarter results? Manufacturing production growth of 2.76 percent, and manufacturing trade deficit increase of 1.29 percent. That is, manufacturing output actually grew faster than the trade deficit. So from that standpoint, the third quarter result are disappointing.
They look even more disappointing when compared with the results from the first two years of the Trump administration. In 2017, manufacturing production also grew somewhat faster (3.99 percent) than the increase in manufacturing's trade gap (3.16 percent), and in 2018, output grew much faster (6.23 percent to 3.96 percent).
These Trump presidency figures, in turn, have been much better than those reported for President Obama's administration. Once the current economic recovery entered a normal phase (2011), the manufacturing trade deficit grew much faster than output ever year except for 2013.
So what's the case for the latest third quarter 2018-third quarter 2019 figures representing continued progress? And why should anyone be happy with 1.21 percent annual manufacturing output growth no matter what's happening on the trade deficit side?
Two answers suggest themselves. First, since the President began imposing tariffs in earnest (essentially, in April, 2018), importers have been "front-running" their purchases from abroad. Their efforts to secure these deals before various sets of tariffs kicked in has produced several short-term distortions in the trade deficit in particular. Second, since the spring, Boeing's safety woes have exerted a major drag both on domestic manufacturing output and on industry's trade performance – since the aircraft giant has long been America's leading exporting company.
Just one example of the difference Boeing has made: Between the third quarters of 2018 and 2019, the U.S. civilian aircraft trade surplus dropped from just under $10 billion to just under $6.5 billion. Civilian aircraft is of course the product category containing Boeing's troubled 737 Max jet, and the plane was grounded worldwide, or banned from many national airspaces, starting in March.
The relationship between trade balances and production is never one-to-one, especially over relatively short time frames. And the matter becomes more complicated in sectors like aircraft, with its long lead times and generally large backlogs. But it's difficult to believe that the 737 Max crisis and the narrowing of the aircraft trade surplus hasn't impacted American civilian aircraft production and exports at all. (In fact, between those two quarters civilian aircraft exports, which are strongly related to output levels, sank by $2.75 billion, or nearly 22 percent.)
Moreover, for the purposes of comparing manufacturing output growth and the manufacturing's trade deficit growth, the aircraft troubles are significant. Had the category's trade performance simply remained the same between the third quarters of 2018 and 2019, the trade shortfall would have increased not by 2.55 percent, but 1.25 percent – less than half the rate. As result, during that period, manufacturing's output (1.21 percent) and trade deficit would have grown at very nearly the same pace.
What does the future hold for this key ratio? On the one hand, civilian aircraft production is bound to decrease for the foreseeable future due to the 737 Max production halt announced by Boeing in mid-December. On the other, numerous signs indicate that industry overall has come out of the recession that dogged it for much of the last year and a half (and that by some output measures, never happened at all). Moreover, the Phase One trade deal signed by the United States and China last week could well reduce at least some of the tariff-related uncertainty that's clearly slowed manufacturing-heavy capital spending decisions by American business in general, and certainly in manufacturing itself.
That looks like a modest case for domestic manufacturing continuing its longer term trend of becoming more self-sufficient while growing adequately – a development that makes major sense in a world that's far more uncertain.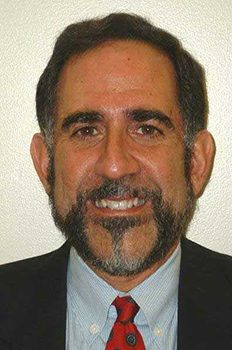 ALAN TONELSON
Alan Tonelson, a columnist for IndustryToday, is founder of the RealityChek blog (alantonelson.wordpress.com), which covers manufacturing, trade, the economy, and national security. He has written for many leading publications on these subjects and is the author of The Race to the Bottom (Westview Press, 2000).