The Vita Group (or "Vita"), one of Europe's leading providers of flexible polyurethane foam, has acquired mattress manufacturer Usleep Ltd.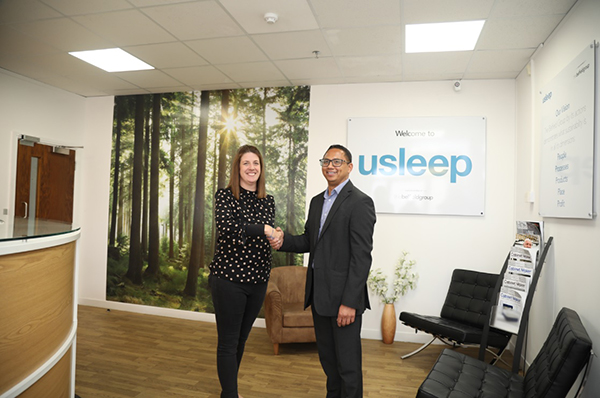 Middleton, UK – The Vita Group (or "Vita"), one of ' 'Europe's leading providers of flexible polyurethane foam, has acquired mattress manufacturer Usleep Limited from Northedge Capital LLP.
Usleep produces a portfolio of foam, spring and hybrid mattresses for a number of the UK's leading mattress retailers and Bed in the Box (BiB) brands. Usleep's two sites in Ashton under Lyne and Castle Donnington utilise state-of-the-art machinery to create one of the UK's most efficient automated mattress production processes.
This will be the 3rd acquisition completed by Vita in 2021 following the acquisitions of IMPE Srl, located in Naples, Italy, in Q1 and UK based Technical Foam Services (TFS) in Q2.
The Usleep acquisition significantly enhances and accelerates Vita's strategy to grow its bedding business across Europe. Vita has existing mattress production facilities in France, Germany, Romania, The Netherlands, UK and Hungary. Vita has long term strategic relationships with a range of global partners in the bedding sector, building on a wide range of R&D capabilities via its innovation centres in the UK (Bedding) and Lithuania (chemistry/formulation).
Speaking on behalf of The Vita Group, Group CEO Ian Robb said: "We are very excited to have Usleep join the Vita family. Usleep aligns with our values of safety, responsibility, resourcefulness, integrity, and innovation. Together, we look forward to supporting our customers and suppliers. This acquisition will enable collaboration on innovation across the end-to-end service, from unique foam technologies through to innovative mattress design".
Vita's Managing Director, Comfort Division Gilbert Davids, added: "The Vita Group's scale, innovation and operational capabilities complement well with Usleep, and together we will offer a compelling package of differentiated foam, right through to final white label production and fulfilment to consumers. Our commitment to increase our sustainability offering has made significant strides in 2021, and we have the advanced materials capability to enhance our offerings to our customers further."
For more information and interview requests, please contact:
James White – Powerscourt PR james.white@powerscourt-group.com
Laura Harris – Influential PR harris@thisisinfluential.com
Sarah Probert-Hill – Corporate Marketing & PR Manager sarah.probert-hill@thevitagroup.com
About The Vita Group
The Vita Group is a leading provider of value-added and differentiated flexible polyurethane "("PU" "") foam products. Built on 70 years of heritage, Vita develops, manufactures and markets a wide range of flexible polyurethane foam, Talalay latex and flooring products to create comfort, quality and functional solutions for our customers.
Vita's three divisions – Comfort, Technical and Flooring – cater for customers across a broad set of industries, including Bed-in-the-Box mattresses and bedding, furniture, hygiene and medical, mobility, construction, and flooring. The Company's pan-European operating base is well-positioned to serve local, regional, and multi-national customers across Europe and provide innovative and value-added products and applications worldwide.
Vita has responded to the urgent need for products and materials to support healthcare, care homes, medical and hygiene applications during the COVID-19 emergency. The Company is currently delivering products for medical mattresses, filters for ventilators, PPE mask inserts, and many other healthcare relate products. For more information, please visit www.thevitagroup.com