Nike's poor inventory management practices in 2001 resulted in an excess stock of low selling shoes and insufficient numbers of the popular Air Jordans. This led to a catastrophic loss in sales of $100 million, demonstrating the importance of effective inventory management for businesses.
Failure to manage inventory effectively can mean businesses over-order items, which involves unnecessary spending and creates a shortage of storage space. Poor inventory management can also make it difficult for workers to access items when they need them, adversely impacting productivity and costing businesses money. In addition, disorganisation of a company's inventory can result in noncompliance with regulatory requirements, due to the use of incorrect items.
According to a 2017 survey, from Wasp Barcode Technologies, 43 per cent of small businesses in the US use a manual inventory tracking method or do not track their inventory at all. Manual inventory tracking — a time consuming task that is prone to errors — usually involves databases. However, some companies are still using paper-based records, which pose an even greater risk.
There are many software programs that businesses can implement to automate their inventory management processes, increasing their compliance, productivity and profitability.
The history of inventory management
Advancements in technology have provided businesses with greater means to monitor, trace and manage their inventory. In 1973, the grocery industry introduced the universal product code, so that every product could be identified using the same barcode scanner. In later years, computers provided a way of storing large amounts of data from barcode scanning. Businesses started using databases in the 2000s to store, organise and analyse tracking data — a key step in the automation of inventory management.
With cloud software and advanced connectivity capabilities, businesses can now automate their inventory management processes to a much higher degree, increasing their compliance, productivity and profitability.
Modernisation
Inventory management software allows businesses to automate every aspect of the process, from monitoring stock levels, to generating work orders and billing for materials. The software eliminates the need for workers to manually enter inventory information, saving them time and reducing the risk of errors that could compromise customer service. Inventory management software is also financially beneficial as it helps businesses ensure that they are making the best use of their inventory.
Unleashed, Fishabowl and Wasp are examples of inventory management software that can be implemented in any industry. It is important that businesses consider their own requirements and choose a software that can provide everything they need to automate their inventory management processes.
Stockone is a software that supports businesses in all of their inventory management activities, using barcodes to identify and track items. It makes inventory items visible, regardless of the worker's location and supports the transfer of stock between warehouses.
To help businesses manage procurement, Stockone automates purchase order raising and receiving, quality checking of incoming items and putting new items into the correct place. Stockone also enables businesses to track items that they have returned to the seller.
As well as purchase software, businesses should consider acquiring new hardware — such as automated guided vehicles (AGVs) — to automate their inventory management processes. The hardware doesn't have to be expensive. Obsolete parts from suppliers such as EU Automation often allow older equipment to do the job just as well.
Inventory management in healthcare
In the healthcare industry, regulations around the tracking, storage and use of items are especially stringent due to the detrimental effects that errors can have on patients. The strict expiry dates of healthcare consumables mean that many are discarded without being used. Without effective inventory management, these consumables might be wasted more often than necessary.
Workers in the healthcare industry are under pressure to increase productivity, cost efficiency and patient care, leaving them little time to focus on manual inventory management.
With automated inventory management processes, hospitals can increase their regulatory compliance while reducing the amount of waste they produce — bringing financial benefits.
Omnicell is a hospital inventory management software used to simplify stock controls and trace items along the supply chain. The software reports to staff on the status of the inventory and enables quick, convenient access to supplies. Omnicell's adaptability means that it can be customised to the needs of a hospital and can differentiate between over-the-counter medications and controlled substances.
To make sure businesses are doing everything they can to boost their productivity and profitability, they should implement customised hardware and software that can automate their inventory management processes. If Nike had managed its inventory in accordance with its business strategy, there may have been many more Air Jordans out and about in the 2000s.
For further information contact:
Jonathan Wilkins, EU Automation
Unit 3, Parker Court, Staffordshire Technology Park, Stafford, ST18 0WP
Telephone: +44 (0) 845 521 3088
www: http://www.euautomation.com
e-mail: jonathan.wilkins@euautomation.com
Twitter: http://twitter.com/euautomation
Press enquiries: Jessica Phillips or Leah Elston-Thompson
1 St Mary's Place, St Mary's Grove,
Stafford, Staffordshire, ST16 2AR
Telephone: +44 (0) 1785 225416
e-mail: jessica@stonejunction.co.uk or leah@stonejunction.co.uk
www: www.stonejunction.co.uk
Blog: www.stone-junction.blogspot.com
Twitter: https://twitter.com/StoneJunctionPR
Facebook: http://www.facebook.com/technicalPR
LinkedIn: https://www.linkedin.com/company/stone-junction-ltd?
About EU Automation: EU Automation stocks and sells new, used, refurbished and obsolete industrial automation spares. Its global network of preferred partner warehouses, and wholly owned distribution centers, enables it to offer a unique service within the automation industry, spanning the entire globe. It provides worldwide express delivery on all products meaning it can supply any part, to any destination, at very short notice.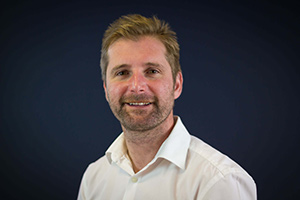 Jonathan Wilkins is the marketing director of industrial automation components supplier, EU Automation.
A professional brand advocate and commercial marketing strategist, Jon focuses on delivering growth via a multi-channel approach that has a significant positive impact on business.