Monitoring devices serve as an alert system that collects critical information on the pests affecting your business.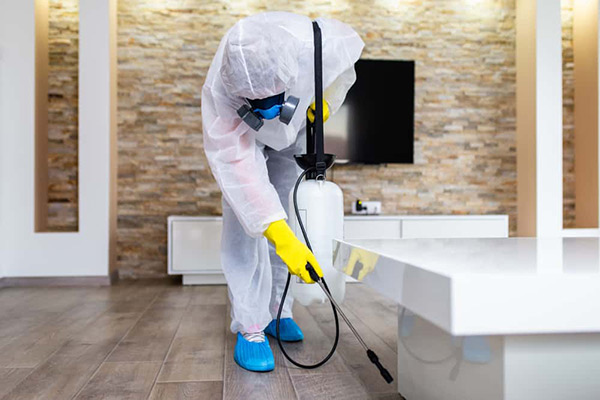 By Jennifer Brumfield Technical Director Western Pest Services
In large warehouses and throughout the supply chain, it can be challenging to identify signs of a potential pest problem. It's vital to be aware of any pest activity around your products since
it could result in rejection of goods by the end customer. From droppings to nesting materials, warehouses and distribution centers are hubs for pest problems. The high volume of traffic from around the world makes it easy for pest species to gain entry into your structure.
Although pest activity may not be visible, it's important to have proactive measures in place to prevent pests before they negatively impact your business. One way to do this is by implementing pest monitoring devices. These devices can help assess pest activity and assist in gauging pest populations so you can put the most effective pest control solution in place.
Digital monitoring. These data-driven devices use sensors, LoRa (longwave radio) and web portals to help detect pest activity. Generally, this system consists of sensors mounted on rodent control devices that identify when a rodent is present. This data is transmitted to a cell phone, tablet, or computer via text, app, or email. Your pest control provider is alerted immediately if a rodent has been caught. This allows immediate corrective action instead of waiting for your next scheduled service. This will eliminate gaps in protection.
Trap monitoring. The use of monitoring traps is highly recommended for certain insects and rodents. These traps alert pest control providers that there is a pest population present so effective corrective actions can be implemented quickly.

Light traps attract many flying insects. By employing light, they work by catching flying insects such as filth flies, small organic breeding flies, and night flyers. With these traps, pest management professionals can identify which types of pests are entering the facility and determine their breeding areas. The most effective way to reduce flying insect populations is to combine insect light traps with other control methods.
Pheromone Traps mimic the odor given off by pests to attract each other as a way to lure pests into the traps. These pheromones are non-toxic to humans and are usually placed in a grid pattern.

Rodent Bait Monitoring. These devices are placed around the exterior of buildings in intervals, with rodenticide or monitoring blocks inside, designed to match typical rodent behavior and to monitor activity. These stations should be installed by anchoring to the ground, securing the covers, and placing the bait inside of the stations. They should be inspected at least monthly, and more frequently in high rodent activity areas. The purpose of the placement is to match typical rodent behavior and allow Integrated Pest Management (IPM) professionals to monitor rodent activity levels by examining the amount of consumption of the bait. They help eliminate pest populations before they're able to gain entry to your facility.
Why should you use a digital pest monitoring device?
Pest monitoring devices are a cost-efficient aid to your overall pest management program, providing important information to you and your pest professional. Although there are many different devices, they share similarities—specifically the ability to monitor traps and bait stations remotely for activity. They reduce labor costs and allow your pest management team the ability to be more responsive to your specific needs. Also, they simplify time management by instantaneously alerting pest companies to activity, compared to having to come out every week to manually check.
Other advantages of having digital pest monitoring devices are:
Best use of Time. Checking devices in hard-to-reach and sensitive areas on every service visit can be time-consuming, and possibly a safety risk. Remote monitoring eliminates this issue by allowing technicians to respond to traps in difficult-to-access spots as needed.
Greater efficiency. Using digital monitoring helps collect pest data into a central hub, which is a huge benefit to your business in terms of reporting. The ability to gather detailed information in real time proves to auditors that a company is in complete control of pest management and that preventive and proactive procedures are in place.
Reduce the chance of infestation. These systems allow data to be available instantly, allowing your business to spot pest activity sooner and react before an infestation develops. They also help your pest management provider determine how pests are gaining access to areas of your building.
Of course, these devices won't replace IPM inspections and control measures from a pest management professional, but they will assist in simplifying the process of monitoring. With technology evolving every day, the pest management industry continues to learn how to use it most effectively.
If you need help deciding which device or monitoring system is best for your business, reach out to a licensed pest management provider to develop a customized plan for your facility.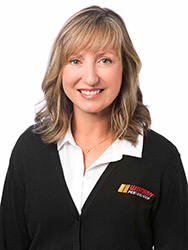 Jennifer Brumfield is a Technical Director and Board-Certified Entomologist with Western Pest Services, a New Jersey-based pest management company serving businesses and homeowners in major Northeastern markets. Learn more about Western by visiting www.westernpest.com.