Volume 2
| Issue 6
| Year 1999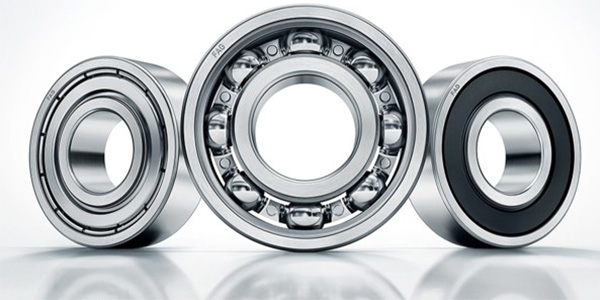 Today, we travel in the air, ride bicycles, turn a wheel and operate heavy equipment without thinking twice about the science and discipline behind each invention.
Yet, a little round ball of technology developed and mass produced a little over a century ago has helped a host of our most steadfast industries – from aeronautics to automotive – to thrive. The means came from one visionary who possessed the tinker's stick-to-it-iveness that led him to engineer a ball-grinding machine in 1883. The event spiraled into the development of the autonomous ball-bearing industry and the small company, registered as a workshop in 1872, fast became a thriving business by the turn of the century.
Friedrich Fischer was the inventor, and his company, registered in 1905 under the trademark FAG (formed of the initials of Fischer Aktiengesellschaft or Fischer Corporation) continues to break ground with envious precision that measures every ball by the hundred- thousandth of a millimeter. FAG's entire spectrum of design and engineering began in 1904, when a man by the name of Georg Shäfer founded a materials handling business and expanded it into ball bearings. This company merged with Fischer's enterprise in 1909.
While today FAG has diversified to the degree where some industrial engineering divisions develop, manufacture and market products that bear no relationship to the main product area, the company still has continually reached into its past to define the future. "Perfection has always revealed itself in simplicity" is the basic premise on which FAG has evolved. "This awareness continues to be the dominant standard in everything the company does today. Even complex constructions stick as close as possible to the perfection of simplicity."
Now, with one million bearings manufactured worldwide each day, FAG's product line runs the gamut from bearings for industrial gauging and control systems, to those used in railroad, mining, construction, paper and steel industries, as well as gear boxes and electric motors, sewing technology, aerospace products and form parts. FAG, which established its North American presence in the 1970s, maintains a 238,500-square-foot plant in Joplin, Mo., as well as a 400,000 square foot plant in Canada. FAG also manufactures bearing systems for subways, locomotives, aircraft, motorcycles and a variety of sailing vessels. The agricultural and food industries, leisure times and sports, metalworking, raw-materials recovery, energy production and electrical industries also benefit greatly from FAG-designed and manufactured products.
When FAG talks bearings, by the way, the company means a "virtually infinite" variety of ball bearing and roller bearing constructions. What these bearings have
in common is that they function by one part having "rolling contact" with another. Whenever something is in motion, roller bearings are never far away.
FAG's Main Focus Now on Support
Says Karl Wickenheisser, P.E. and company director of heavy industries (railroad, construction, mining, paper, steel), FAG's focus has turned to support and service of its various market segments, which constitutes a change in philosophy for the company.
"We felt a team commitment to each strategic industry segment was the best way to grow the business," Wickenheisser says. "You can't be successful, let's say, in a papermill if you have the experts to get one part of machine to work and not the rest." The company's support network involves engineers who specialize in the equipment produced for a specific industry and who journey out to various sites to lend expertise in areas of technical assistance, maintenance, inspections, recommendations for lubrications and understanding how all parts allow the whole to function. These engineers have an in-depth understanding of how all parts come together to function as a whole.
From the Wheel to Ball Bearings
Roughly 6,000 years ago, humans invented the wheel and took a load off their feet. The last century has seen a transition in the way inventors have expanded on that single, simple principle of motion.
As another example of FAG's ability to diversify, the automotive division's front wheel hub unit developed "an interesting variation" on the theme of composite designs with the integration of ball bearings into their surrounding parts, without any loss of functionality. Other manufacturing divisions that feed on roller bearing engineering are the aircraft and the super precision division, which manufactures, among a variety of components, high-precision bearings used in the fuel pumps of the space shuttle.
100 Years and Rolling
Real ingenuity never dies out; its form changes and its function is constantly reinvented. At FAG, innovation is still the norm. While the basic technology engineered in 1883 can still apply today, there have been, nonetheless, breakthroughs in certain aspects of bearing manufacture, such as new developments in understanding the cleanliness of steel and the ability to manufacture parts more efficiently. Today's bearings can carry a higher load and run faster, says Wickenheisser. Understanding how parts interact and the capability to make quality grease have been "quantum leaps" in the bearing business.
FAG also has the distinction of being the only company in the world to make split spherical roller bearings, designed to save downtime. For example, Wickenheisser says, if a bearing fails on a conveyor, the operator has to cease production, disassemble the conveyor and replace the bearing, a two- or three-day project. With a split-spherical bearing, the machine can be operating in a scant three to four hours.
"We've been making this product for about 25 years, and it's still considered a revolution in the industry," Wickenheisser says. And, as the company explains, if it moves, it has a bearing. In most cases, FAG will manufacture that bearing.