July 26, 2019
2014 saw the 100th anniversary of the first scheduled commercial flight of 1914, where two cities in the USA, St. Petersburg and Tampa, Florida, were connected through the air and via the St. Petersburg-Tampa Airboat Line. Although the airline's life was short-lived, lasting only four months, their achievement has made our ability to travel across the world what it is today.
Before and after
Nowadays, more than 40,000 cities are connected through air travel and 4.1billion-plus passengers travelled on scheduled flights worldwide in 2017, according to the IATA. (Just a few more than the one person who was aboard that first scheduled flight in 1914!) There were about 280 million more trips compared to 2016 too, showing the rising appetite for air travel. In 2014, it was noted that the airline industry also supports around 62 million jobs globally and directly creates 9.9 millions jobs worldwide with 8.9 million people employed by airlines, airports and air navigation providers. That's likely to have risen even higher since. This is now an industry that is essential for global business and tourism, connecting people, countries and cultures.
A steady start
Before the 1950s, travelling by air commercially for the general public was unheard of as there was generally little demand and air travel was mainly used for military purposes. Established in 1935, the Douglas DC-3 did somewhat encourage Americans to travel by air, especially when the only alternative was long-distance train journeys, but this was only available to the super rich. World War II also affected the development of commercial air travel and it wasn't really until 1957 that travelling by air really began to rival rail travel and passengers began to enjoy the new luxury available to them. However, the luxury of flying was still reserved for the rich and it took nearly 20 years for air travel to become more affordable to the everyday man and woman.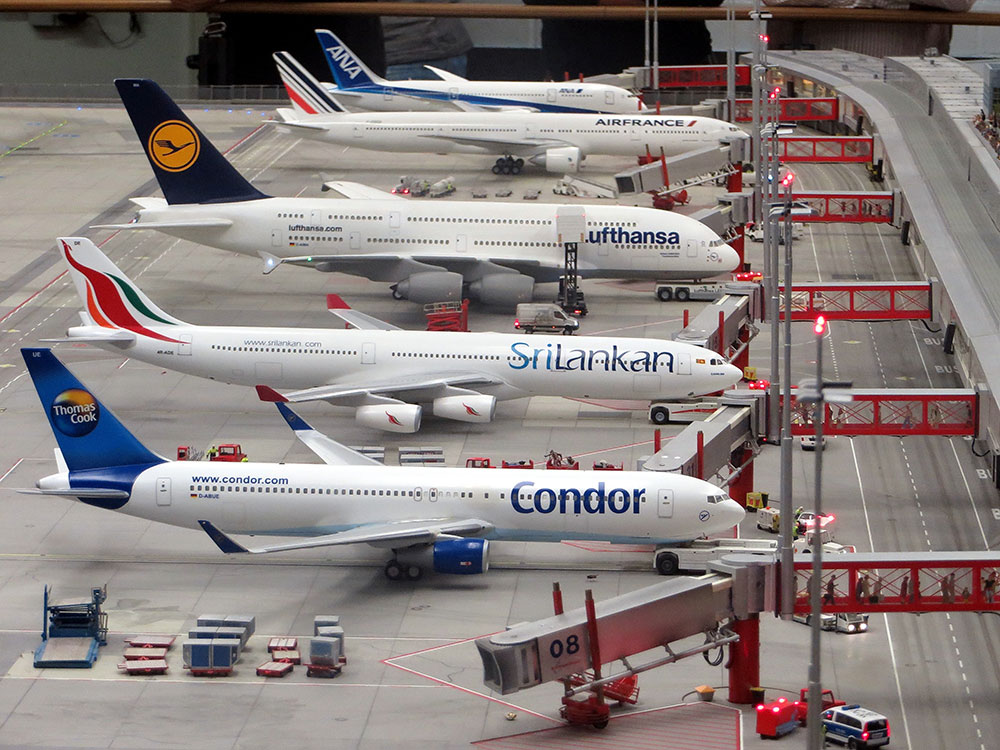 The beginning of mass air travel
In 1958, Britain overtook America's development in aviation by creating the de Havilland Comet – the first jet airliner to cross the Atlantic. This moment of superiority was fleeting as America hit back with a much larger and more economical aircraft, the Boeing 707. The advancements didn't stop there either. In the 1970s, wide-bodied aircraft such as the Boeing 747 arrived and this is when travelling by air really became popular as larger planes allowed for more seats, more seats meant more tickets, and more tickets meant the cost of flying for passengers was a lot cheaper.
Present day
With the help of technological advancements, many of the world's population are now able to enjoy the sights this beautiful planet offers. We have the ability to travel to nearly anywhere and at a relatively low cost due to the many different airlines competing to offer the cheapest flights out there. It's not only the airlines that are competing for the 'lowest price' crown, with such easy access to the internet, passengers have many different price comparison sites to choose from too, and really, the power is now in their hands. This choice – coupled with the close nature of the globalised world – continues to fuel commercial air travel's success story. The challenge now is to carry on catering for this demand while innovating to reduce air and noise pollution so that flying can overcome green challenges with the same success as its cost issues.

This article was written by Amanda Walters, an experienced freelance writer and regular contributor to various online publications.