By Hari Candadai
Successful innovators tend to run the most successful businesses, yet many companies struggle to innovate quickly. While insufficient budget is often a contributing factor in this challenge, a recent global survey of IT and finance leaders revealed more.
Half of respondents reported that they have been unable to convince their board of directors that investing in IT innovation is critical to the business. Moreover, 76 percent of respondents indicated a "lack of board support for significant investment in innovation." That was even a little more true for survey participants from manufacturing, 80 percent of whom said their board was not supporting significant innovation investments.
What does this mean? Board-level attitudes to investment in transformational projects can make or break an organization's pace of growth and competitive edge.
Barriers to Board Support for Investment in Innovation
Four major points stood out in the survey results as barriers to gaining the support of the board to invest in innovation.
75 percent of all respondents (and 80 percent in manufacturing) agree that the board should view the role of IT and finance decision makers within their organization as more strategic to delivering innovation initiatives.
64 percent believe that their organization's board shies away from complex transformation projects.
63 percent say the board is more focused on cutting costs than investing in innovation.
57 percent report that the board is not confident that their organization has the skills needed to innovate.
All this adds up to a general lack of confidence amongst board members in the ability for their business teams to successfully deliver on innovation. The good news is that most of your peers are experiencing the same challenges. The question is, how can you as IT and finance leaders shift the mindset of your board?
Shifting the Mindset of the Board
Board members and business leaders are often financially conservative. Producing predictable and reliable outcomes is more comfortable than breaking the status quo. Risk mitigation is second nature.
Changing attitudes requires a paradigm shift. For innovation to thrive, a company's culture must encourage its employees to take risks and believe that learning is a product of failure.
If you want to move forward with much needed business transformation initiatives, you'll need to show the board of directors the overall impact of investing in innovative projects.
The Proven ROI of IT Innovation Spending
Organizations that succeed in innovation balance new investments with operational excellence. New technologies often result in increased productivity, better competitiveness and higher rates of customer satisfaction.
Survey respondents that are already making investments in innovation say they are seeing both a revenue and profit payoff, including (on average) a 14 percent increase in annual revenue and a 12 percent decrease in operating costs.

These are excellent results and they validate an important point: innovation spending requires a rebalancing of spending priorities. Survey participants from manufacturing were among the most likely (57%) to say they were shifting applications to the cloud and renegotiating enterprise technology vendor contracts (51%) as a way of reducing their "keeping the lights on" spending and directing more funding to innovation.
Getting your board on board to Invest in transformational projects may not be easy, but it is worth the effort of breaking down the barriers to innovation in order to produce exceptional results.
For more insights from this research, I encourage you to read The State of IT Innovation: A Global Survey of IT and Finance Decision Makers. The survey was sponsored by Rimini Street, Inc. which saves its clients up to 90 percent on total annual enterprise software maintenance costs. That's a lot of extra funding to put toward innovation that promotes business growth and creates a competitive edge.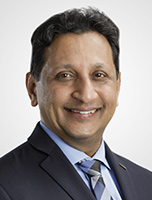 About the Author:
Hari Candadai, GVP, Global Product Marketing and Strategy
Hari Candadai is a seasoned marketing professional with over 23 years' experience in global product marketing and corporate marketing management. He has consistently demonstrated his leadership by building strong customer relationships and optimal cross-functional partnerships. The author of several thought-leading white papers on disruptive software and services models, and one of the chief evangelists for independent support, Mr. Candadai is a frequent speaker at industry conferences globally.
Contact:
aborris@riministreet.com
702-839-9671